Teacher Pleads Guilty to Child Molestation after Leaving a School, Opening His Own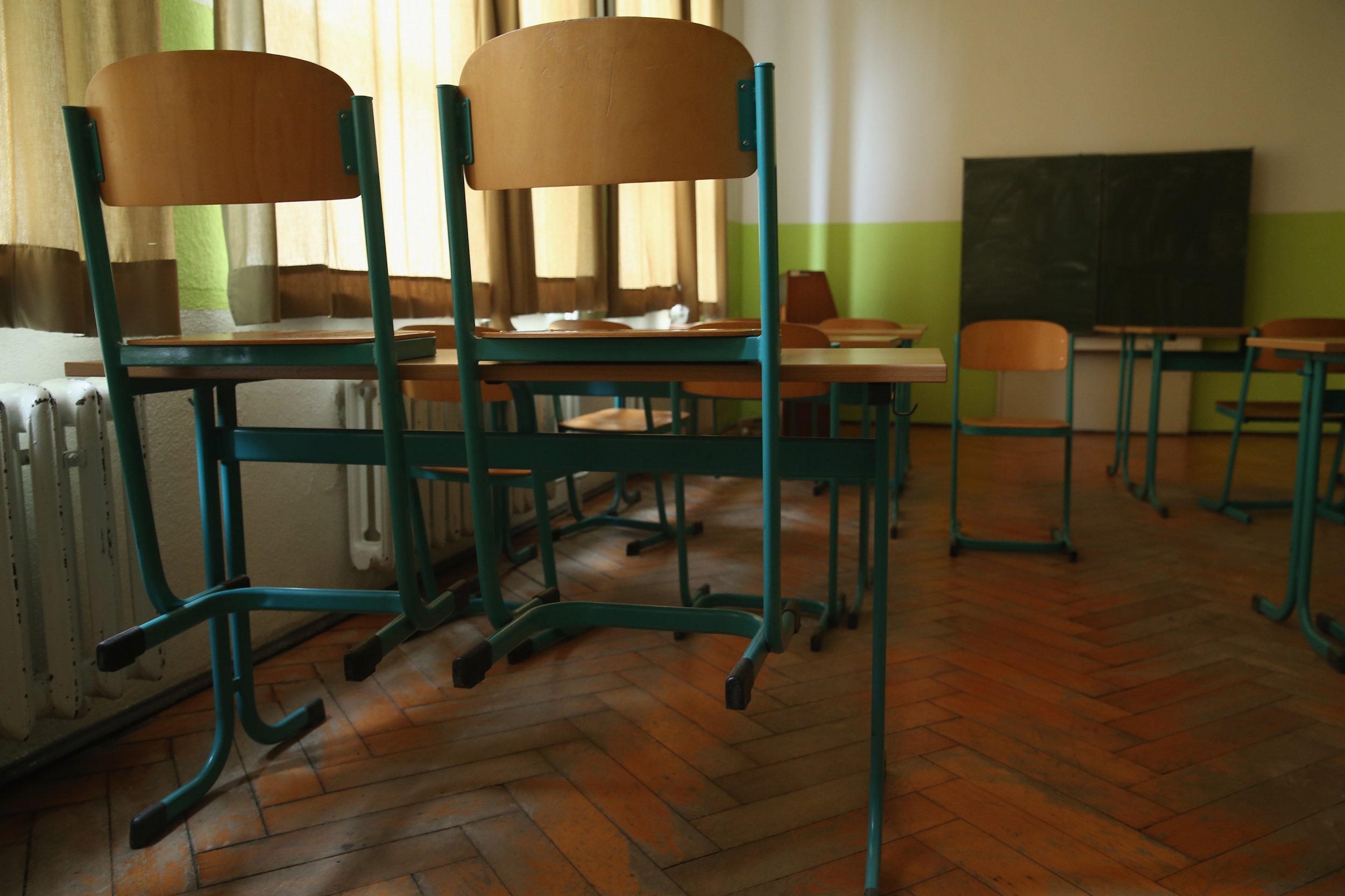 A teacher in Florida pleaded guilty to three felony charges this month and admitted to child molestation, according to a report from the Orlando Sentinel on Friday. The paper reported the man was sentenced to 30 months in prison followed by 10 years of probation.
Domynik Lewis, 21, molested a 12-year-old girl in late 2016 while he was teacher at Esther's School in Kissimmee, Florida, The Sentinel reported, citing the Osceola County Sheriff's Office. Lewis was arrested in November 2017, by which time he had started a new school with his mother called Grace Excellence Academy.
The Sentinel noted that Grace Excellence participated in a scholarship program that paid for low-income families or those with disabilities to attend private schools. The Florida Department of Education revoked that program upon Lewis' arrest. According to the paper, Lewis' mother, Adrienne, wrote an appeal in December that "without the assistance of the scholarships we will be forced to close our doors."
Adrienne, who is Grace Excellence's principal, did not pass a required criminal background screening, the Sentinel noted. It is unclear whether Grace Excellent is still open, though the school's Facebook page shows a post from April 19. Newsweek was unable to reach the academy for comment.
The school has received $38,700 in scholarship payments as of November 2017, the Sentinel reported, citing the Department of Education and the nonprofit Step Up for Students. Grace Excellence reportedly has not received any further state money or been put back into the scholarship program.
A teacher in Oklahoma also made headlines this month after she turned herself into police, admitting she had sex with a 15-year-old boy before and after taking him to teacher walkout. As Newsweek reported at the time, 35-year-old Keri Hoffman was charged with two counts of second-degree rape and facilitating sexual conduct with a minor by using technology.
A teacher in New York City, meanwhile, was arrested on Wednesday and charged with abusing a middle school student. According to the New York Times, 34-year-old Andre Braddy faces two felony charges of engaging in criminal sexual acts after being accused of sexually abusing a teenage boy in a school bathroom for a month.