Teacher Removed, Reported to Authorities After Making Students Clean 'Untidy' Bathroom
A Florida teacher has been reportedly removed from a classroom after asking students to clean a "very untidy" bathroom at school.
The Celebration K-8 school teacher in Osceola County, Florida, was reported to the sheriff's office, which is currently investigating the allegation, according to WFTV 9.
The school's principal, Rhonda McMahon, explained in a letter sent to parents that a group of third-graders left the restroom messy and were made to clean it as a form of punishment.
"Please be assured I take the allegation very seriously," McMahon said, according to WFTV 9.
McMahon also said that incident has been reported to the Florida Department of Children and Families.
Newsweek contacted the school district, McMahon, the Osceola County Sheriff's Office, and the Florida Department of Children and Families for comments but didn't hear back in time for publishing.
Osceola County school board member Jon Arguello said he heard from parents concerned that the students were allegedly not provided any means of protection while cleaning the bathroom.
He also noted that the incident is part of a bigger problem as the school district lacks the resources and workers needed to cover day-to-day tasks.
"We don't have enough paraprofessionals. We don't have enough custodians. We don't have enough bus drivers," Arguello said, per WFTV 9. "To ignore that leads to situations like this. I know they're going to say it's an isolated incident, but it's not."
Celebration K-8 was closed in August for a few days and shifted to online learning due to a surge in COVID cases.
"The COVID-19 pandemic has impacted multiple students, teachers, and staff," the school district said in August, according to WFTV 9.
On October 6, Florida submitted a plan for federal school relief funds to address COVID-related concerns, finance online learning, and improve educational programs, among other elements across schools.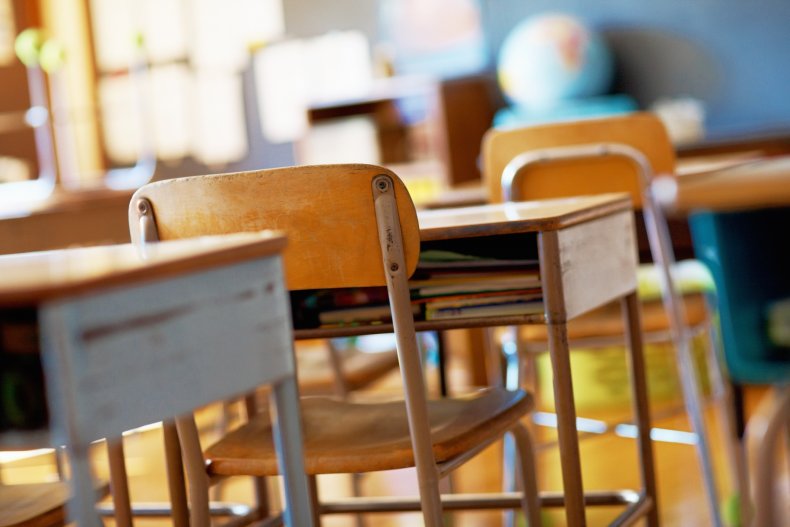 The state suggested allocating funds to buy COVID protective gear such as face masks, hand sanitizer, and bleach wipes.
"At a minimum, schools should be supportive of students, teachers and staff who voluntarily wear cloth face coverings," the proposed plan read, as the state doesn't require face masks among school staff and students.
Additionally, a proposed $8 million budget would be allocated to help Florida schools develop plans for distance learning.
"The Instructional Continuity Plan can be deployed for periods of time ranging from a day or week, to a month, a semester or even longer if necessary," the plan stated.