Teacher Stirs Debate After Posting About Low Salary: 'Poor People Teach'
An Indiana teacher stirred debate online after posting a TikTok complaining about his recent paycheck, claiming that "poor people teach."
Durrell Nash, known as @rello7414, received nearly 400,000 views and 1,800 comments from viewers complaining about their own salaries and others criticizing Nash. The video can be found here.
Teacher Salaries Around America
The average teacher salary in the United States is $16.50 an hour, according to the employment website Indeed. In some states, teachers are paid less than $7.50, and some make nearly $50 an hour.
Indeed reports the top paying school, located in Montgomery County, Maryland, pays $49.03 per hour compared to Missouri which reportedly pays teachers an average $12.29 per hour.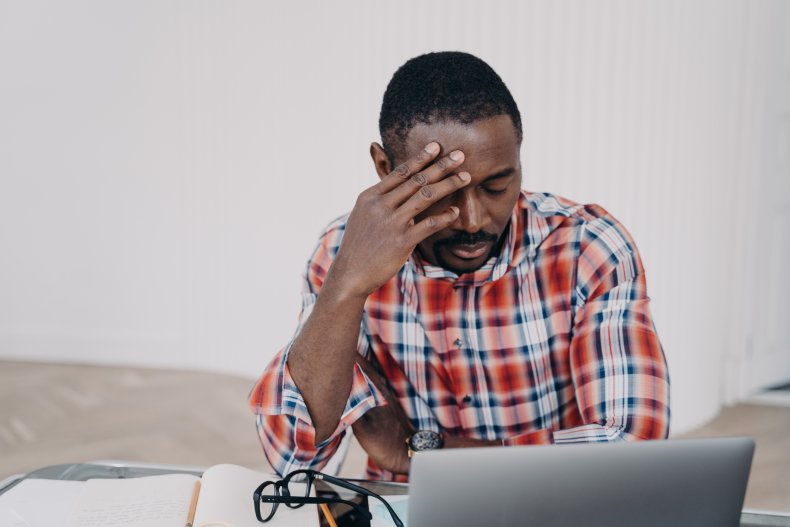 Some schools also expect teachers to purchase supplies for their own classrooms, with teachers spending on average $750 of their own money on supplies for the 2020-2021 school year.
'$1,300'
In the viral TikTok captioned "Teaching a poor a** job fr," Nash said he recently received his first paycheck as a teacher in Gary, Indiana.
"That s**t was $1,300," Nash said. "What the f**k I'm finna do with $1,300?"
Nash then said he understands why other teachers quit their job.
In another viral video, Nash said he is realizing that he will have to get a second job to "survive" and that "teaching aint gone pay the bills."
He explained that this is his first and last year teaching and said that the school did not provide any books or resources.
Nash, who has a Bachelor's degree in psychology, said he never thought about going into teaching but realized that it is "more about giving back to kids that look like me."
"And no offense to the teachers that love they job but can't nobody survive off no 1300," he wrote. "Especially with a family I got multi streams of income rn."
Viewer Reactions
Nearly 1,800 users commented on Nash's video, many venting about the low wages teachers in the United States receive. But others said Nash was sharing too much of his private life online.
"Yup... I get EXACTLY 24 checks throughout the year $1800 each & its expensive to maintain a classroom PROPERLY," one user said. "The struggle is REAL!"
"We're overworked and undervalued," another user said.
"I never understood why teachers aren't getting paid AT LEAST six figures," one user said. "Y'all deserve better."
"That's why I always give my kids' teachers gift cards at the beginning and the end of the year," one user said.
"I'm so glad I'm a teacher in Texas. They're doing y'all dirty on other states," another user said.
"What city or state are you in? lol it's giving Mississippi or Louisiana," one user said.
"Sir, you really told the public how much I take home! Barely be getting by!! Help me I'm poor!!" another user said.
Newsweek reached out to Durrell Nash for comment.
Other Viral Teachers
Last week, another teacher went viral on TikTok after sharing her "meager" budget for art supplies for her class.
In May, in another viral TikTok, a teacher shared her bulletproof backpack and her action plan for potential active shooter situations.
In December of last year, another teacher went viral for telling students that it was her last day teaching because she was not earning a livable wage.