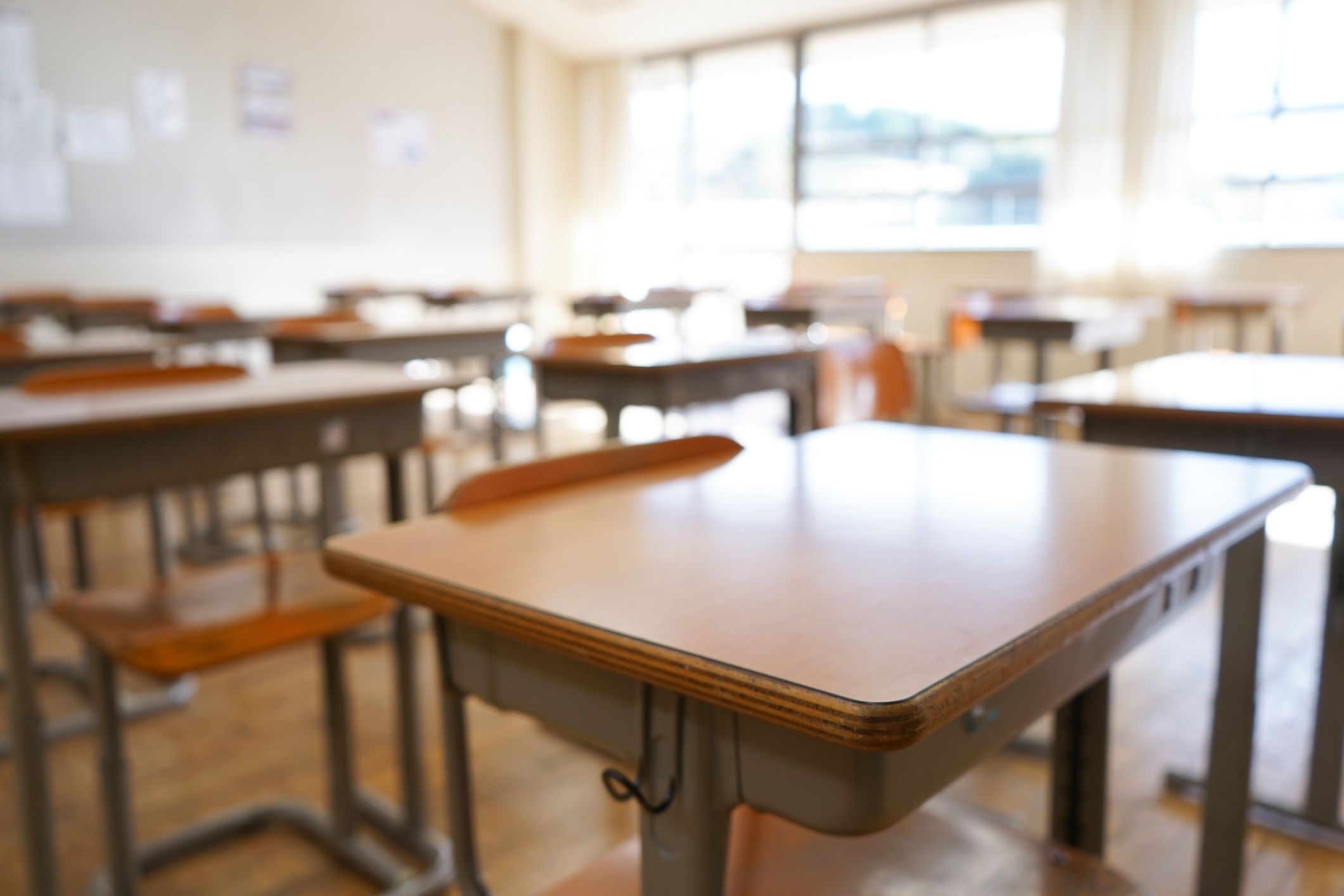 A former school teacher from New Haven, Connecticut, who had an innaproproiate relationship with a 15-year-old student in her class has been sentenced to nine months in jail.
According to a police warrant, the pair had sex in December, 2015, when Kirvanna Jones was 24, after they had become increasingly close with each other, the New Haven Register reported.
Read more: Teacher who admitted having sex with student in public jailed
The math teacher was initially charged with second-degree sexual assault and risk of injury to a minor. In court, she pleaded guilty to the former charge, enabling her to avoid trial.
Jones and the boy met when she was teaching at Engineering and Science University Magnet Middle—a public school in the New Haven suburb of Hamden.
In November 2015, she sent the boy photos of herself in a bra and a thong, the warrant stated. A female student who knew the victim saw the pictures on his phone and subsequently notified school officials who then informed New Haven police.
After receiving this information, police questioned the boy who admitted to engaging in sexual intercourse with Jones. He then provided a formal statement, in which he said that the communication between himself and Jones eventually reached the level of "boyfriend and girlfriend."
The warrant stated that after the pair had had sex, Jones drove the boy back home but reportedly wouldn't talk to him. Later he said he received a message from her saying, "I can't believe I just did that!"
In his statement, the boy described how before their sexual encounter, Jones had told him that she would bump up his grades because of their relationship. He even said how sometimes he would not do his schoolwork but would still receive As and Bs from Jones.
The boy also alleges that he was treated favorably in class and was able to get away with poor behavior, although after they had sex, he says, she stopped allowing this and appeared to be "mad" at him.
New Haven police obtained a search warrant for Jones' apartment a few days after the boy provided them with the statement. During the search, detectives found underwear matching those in the pictures Jones had sent the boy. They also found bedsheets which matched the boy's description.
Jones was arrested in February 2016, and she was placed on administrative leave, with pay. In June that year, the city Board of Education voted not to renew her contract.
A judge at the New Haven District Superior Court senteneced Jones to serve nine months in jail and placed her on 10 years of sex offender probation. The terms of her probation mean that she will be on the sex offender registry for this period and will not be allowed to teach, tutor or mentor any minor under the age of 16.