Teacher Suspended For Not Using Student's Preferred Pronouns Sues School
Kansas veteran teacher Pamela Ricard, who was officially suspended under the district's bullying and diversity and inclusion policies, was also denied the religious exemption she requested related to the district's newly required practice to use students' preferred names.
The lawsuit says Ricard is a devout Christian who believes gender is assigned by God at conception. The suit also says that any policy that requires her to refer to a student by a gendered, non-binary, or plural pronoun or "other gendered language" that is different from the student's biological sex actively violates her religious beliefs.
The complaint comes at a time when transgender rights in schools are being addressed more often as school districts across the nation adopt diversity, equity and inclusion training, which often includes greater sensitivity towards LGBTQ rights.
"Our suit contends that schools cannot force teachers to promote novel views about gender fluidity and ever-expanding pronoun categories without regard to the First Amendment or due process," said Josh Ney, the attorney for Ricard. "Throughout her career, Ms. Ricard has consistently treated every student in her classroom with respect and dignity; unfortunately, the school district has not treated Ms. Ricard with similar good faith or basic fairness."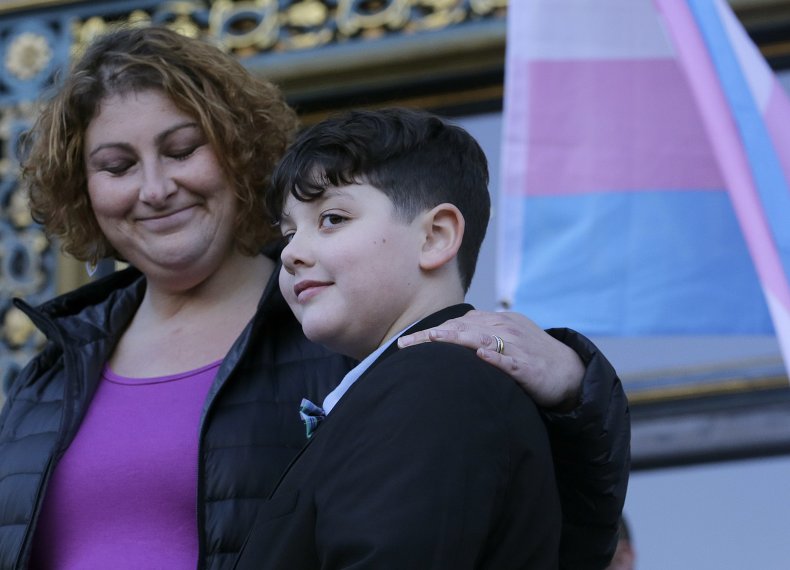 According to the suit, neither the USD 475 Geary County School District nor Fort Riley Middle School had a formal policy regarding student preferred name and pronoun use at the time of Ricard's April 2021 suspension. Instead, she was suspended under generic district policies related to "bullying by staff; diversity and inclusion; and staff-student relations prohibiting harassment and bullying of students by staff."
"The school district disciplined Ms. Ricard not for something she said, but for something she couldn't say," said Josh Ney of Kriegshauser Ney Law Group, who is representing Ricard, in a statement. "The Geary County school district has engaged in unconstitutional targeting of my client over the past year while inconsistently attempting to enforce successive drafts of its new pronoun policies and 'equity' training initiatives."
According to the complaint filed Monday, it was in the spring of 2021 when middle school administrators began issuing "diversity and equity" training and emails to middle school teachers directing them to use students' preferred names instead of the names listed in the District's enrollment records or legal name.
It was when Ricard addressed the biological female student by the student's legal and enrolled last name—in an effort to avoid using the student's preferred first name—she was reprimanded and suspended for three days.
Ricard's attorney said his client felt that addressing the student as "Miss and her legal/enrolled last name" would respect the student while also not violating Ricard's own religious convictions.
The Fort Riley Middle School math teacher who has taught there since 2005 also proposed a neutral policy to the district's school board, according to the suit, which would allow her and other teachers to address students by the names listed in the district's official enrollment records. That was rejected after the school board met in private with the school district's attorney Mark Edwards, and it was instead mandated that all teachers address students by their "preferred" names and pronouns. According to the suit, students' parents were not informed of the change.
During an appeal regarding her discipline, Ricard was denied a religious exemption to the policy three times and her beliefs were never accommodated, the suit alleges.
Ricard is suing the school board, its Superintendent Reginald Eggleston and Fort Riley Middle School Principal Kathleen Brennan, alleging the district's actions violated Ricard's constitutional rights to free speech, free exercise of religion, due process and equal protection under the law. The suit also asks for a purge of her disciplinary record and the payment of nominal damages and attorneys' fees.
Newsweek reached out to Superintendent Eggleston and a spokesperson for the school district.
According to LGBTMap, Kansas' Gender Identity Policy Tally is low, which is defined as "Laws that explicitly mention "gender identity" or "gender identity and expression" primarily protect or harm transgender people. These laws also can apply to people who are not transgender, but whose sense of gender or manner of dress does not adhere to gender stereotypes."