Teacher Who Compared Trump Slogan to Nazi Swastika 'Removed From Classroom'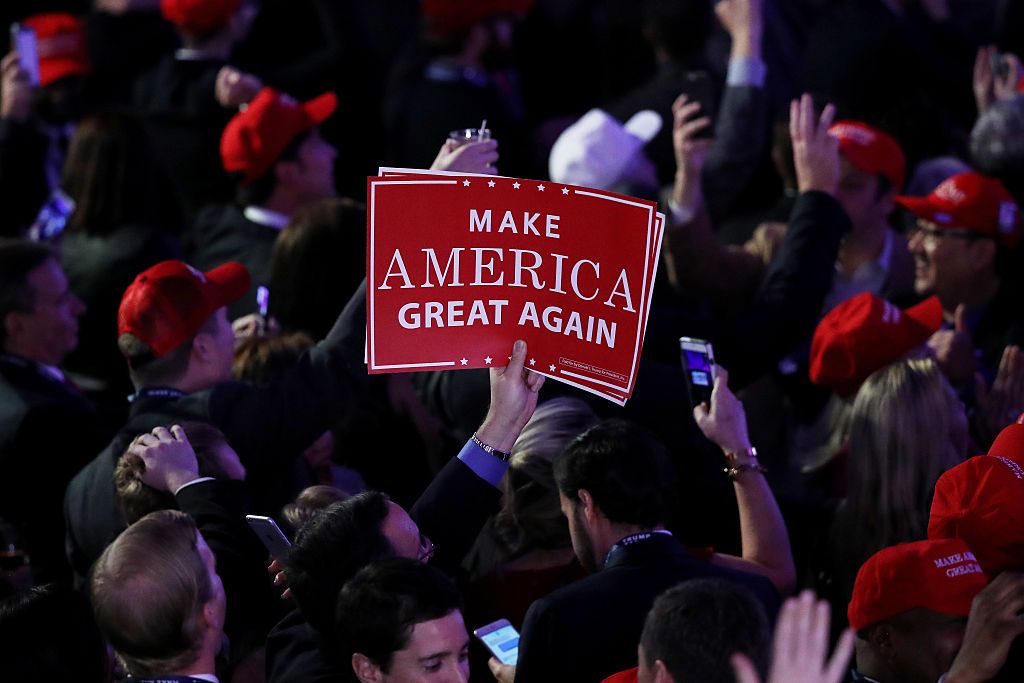 A Georgia high school has removed a teacher who was caught on camera comparing T-shirts bearing President Donald Trump's "Make America Great Again" campaign slogan to Nazi swastikas.
Lyn Orletsky was filmed ordering two students wearing the T-shirts to turn them inside out or leave her classroom. The footage was shared online and published on conservative website Turning Point News.
In a letter to parents Friday, River Ridge High School Principal Darrell Herring wrote that the teacher was no longer teaching class and had been replaced by a substitute teacher.
"Please also be aware that I met with our entire faculty before school on Tuesday and reviewed our dress code and Federal and State laws restricting political activity at school by teachers," said Herring in the letter.
In the video, which emerged early September, the teacher repeatedly demanded the pupils wearing the T-shirts leave and said, "The neo-Nazis...I'm not saying about Trump, but the slogan."
The Cherokee School District has apologized for the incident and said the teacher would face disciplinary action, adding that the students who wore the T-shirts weren't in trouble.
The school district has refused to say if Orletsky was fired and told Newsweek, "We can't discuss ongoing administrative investigations or disciplinary action."
"Her actions were wrong, as the 'Make America Great Again' shirts worn by the students are not a violation of our school district dress code," Cherokee County Schools spokeswoman Barbara Jacoby told The Atlanta Journal-Constitution on September 4.
"When a teacher resigns or is recommended by the Superintendent for termination, it is added to a School Board meeting agenda, which is a public record. The agenda can be amended at any time," the school said in a statement.
Teacher Who Compared Trump Slogan to Nazi Swastika 'Removed From Classroom' | U.S.