Teacher Who Drank, Got High and Had Sex With Her Teenage Student in Public Places Jailed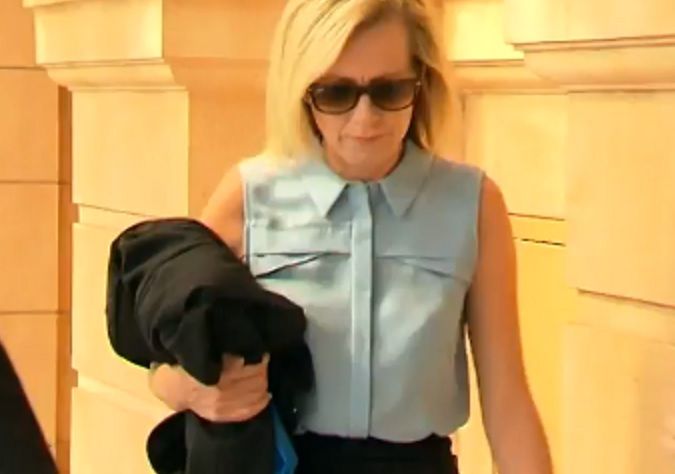 A teacher who admitted to having sex with one of her students in public areas, as as well smoking cannabis with him, has been jailed for more than four years.
Sonia Mackay, 43, of Adelaide, Australia, pleaded guilty to the persistent sexual exploitation of a 17-year-old boy after starting a relationship with him at the prestigious Christian Brothers College High School in 2016.
Mackay admitted she groomed the teenager before having sex with him multiple times over the course of a month, including at her house, at his family's home, in an elevator and in a public car park, reports ABC Local.
The teacher was also found to have sent the student sexually explicit images of herself and plied him with cigarettes and alcohol, as well as smoking cannabis with him.
In a victim statement read out in court in November, the boy said Mackay also stubbed a cigarette out on his flesh and that the relationship caused him to withdraw from friends and family, reports 9 News.
During sentencing submissions last month, Mackay apologized for her actions while asking for a suspended sentence.
"I know I abused the victim's caring nature at a time he needed support. I made a really big mistake. If only I could turn back time," she said.
Upon sentencing, Judge Liesl Chapman told the 43-year-old that her behavior was "manipulative and unforgivable," reports ABC Local.
The judge told Mackay that she had "lost touch with reality" and appeared to be living in "some sort of fantasy land" following the breakdown of her marriage, prompting her to start the relationship with the boy.
"In light of what you were doing and the way you were doing it, it is evident to me that you could not have been thinking straight," Chapman added, reports news.com.au.
"The victim's mother said she does not pity you because you are a grown woman, a teacher, a mother and a wife who she says manipulated her son's emotions to meet your own selfish needs.
"Your behavior causes a feeling of outrage, quite rightly, in the community.
"You breached the trust of him as a teacher, you breached the trust of his parents and sibling," Chapman added. "You breached the trust of your employer, you breached the trust of the school community."
Mackay was sentenced to for four years and five months in jail and will not be eligible for parole until 2021.