Teachers Accused of Promoting CRT by Celebrating Black History Month
Alabama teachers are facing complaints about celebrating Black History Month as state officials work to ban critical race theory from classrooms.
Alabama State Superintendent of Education Eric Mackey told members of the House Education Policy Committee that parents complaining don't really know what critical race theory (CRT) actually is.
"I had two calls in the last week that they're having a Black History Month program and they consider having a Black history program CRT," Mackey said. "Having a Black history program is not CRT."
CRT is a scholarly concept dating back more than 40 years, and is used to explain that race is a social construct, and that racism isn't the product of individual bias but is also deeply rooted in legal systems and policies.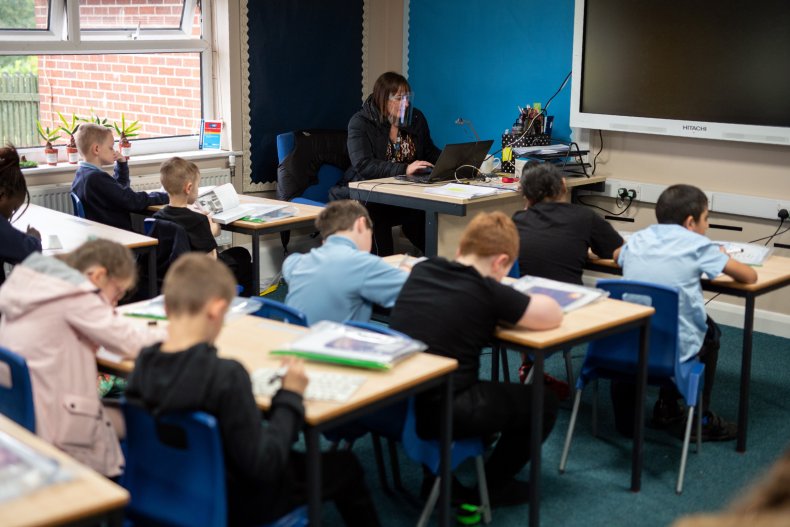 As Black History Month is underway, teachers in some states have restrictions on what they can teach, including racism, sexism and issues of systemic inequality in the classroom.
Since January, 37 states have introduced bills or taken other proactive steps that would restrict CRT and "divisive concepts" in classrooms, an Education Week analysis found.
In Alabama, House Bills 8 and 11 were introduced in January and seek to ban critical race theory and similar topics. HB 11 specifically requires the termination of instructors who teach these concepts.
If passed, teachers could be at risk of losing their employment for instructing certain concepts around race or sex, however, no guideline has been put forth singling out specific topics. Older books like Mark Twain's Adventures of Huckleberry Finn and Toni Morrison's Beloved, which have been in the education system for years, are now being banned.
Because there is no consensus about which U.S. history topics are considered CRT, Alabama teachers find themselves at a crossroads when trying to celebrate this year's Black History Month.
Educators do agree on one thing—CRT is not currently being taught in Alabama schools.
Alabama Department of Archives and History Director Steve Murray spoke to the House Education Policy Committee about what he has witnessed while helping teachers in K-12 schools.
"We have never encountered an Alabama educator who seeks to use history or civics to set one group of Alabama students against another or to teach them to hate their country," Murray said.
Mackey agreed. He said the current complaints received about teachers are inaccurate, stating that when state officials investigate CRT reports, they find no evidence to support the claims.
"There are people out there who don't understand what CRT is," Mackey said. "And so in their misunderstanding of it, they make a report but it's not actually CRT."
Alabama House minority leader Anthony Daniels, D-Huntsville, said he didn't feel much was accomplished at the committee meeting.
"I think that the intent is not to actually learn what CRT is or what it is not," he told AL.com. "The intent is to continue the distraction and the divisive tone of driving fear on an issue that there's no clarity being provided about."