Thousands of Teacher Grants Became Loans Because of Processing Issues, Study Suggests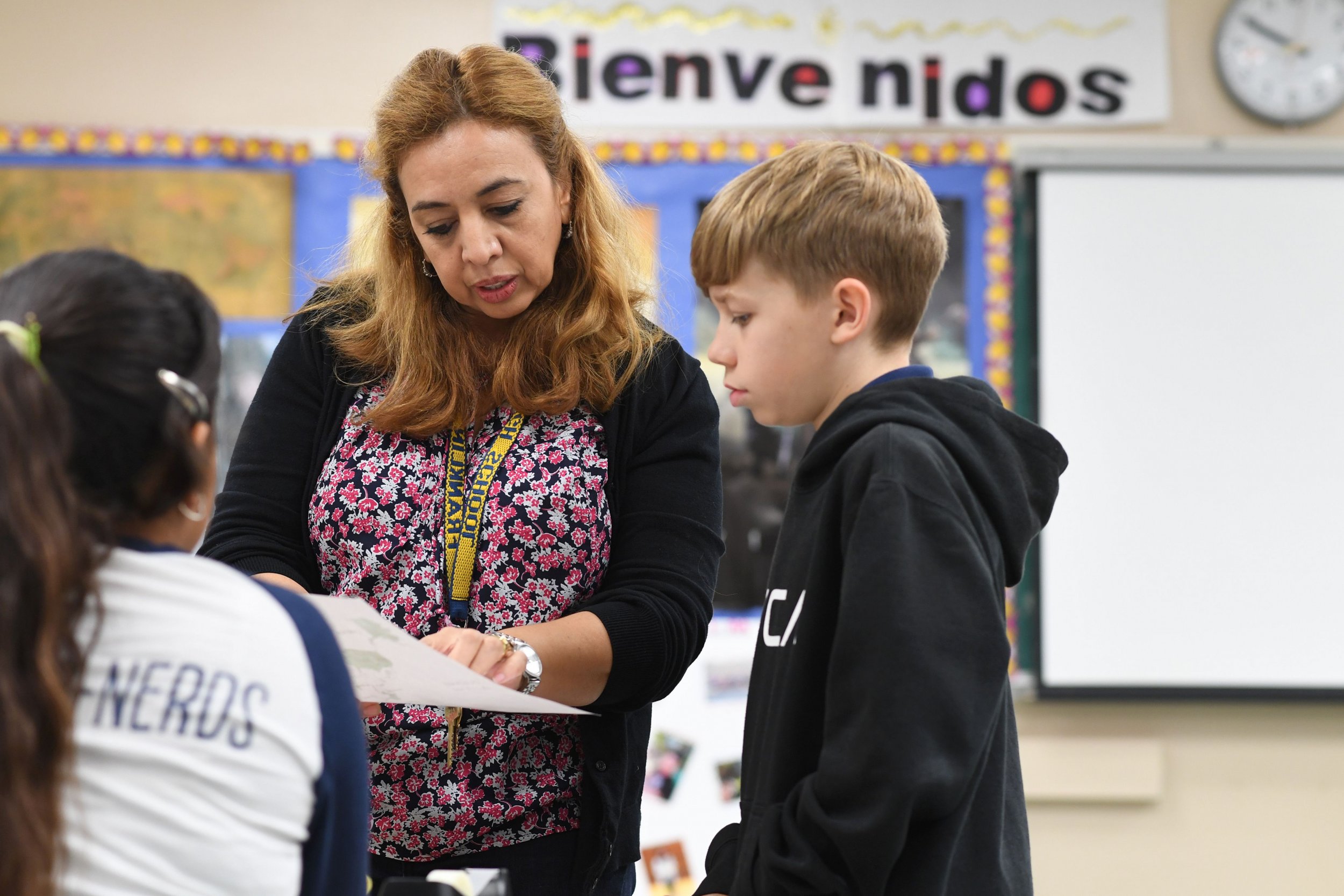 Updated | Teachers who received a federal grant to help them pay education costs may suddenly be saddled with thousands of dollars of loans due to processing issues, a Department of Education study suggested.
The study—first seen by NPR before it was published by the department—dissected the Teacher Education Assistance for College and Higher Education (TEACH), a grant that student teachers can apply for to help pay for education costs. The grant pays up to $4,000 a year and stays a grant on several conditions: recipients must teach in a "high-need field," in a school that serves low income families and stay in that position for at least four years within the eight years after leaving their teaching course.
Related: Are 4 day weeks the answer to problems facing America's school districts?
If those service requirements are not fulfilled, the grant turns into a loan, with interest, that the recipient then has to pay off. Yet even if those requirements are being fulfilled, some recipients reported that their grants became loans because of issues with an annual certification process.
Eighty-nine percent of TEACH recipients thought they were likely or very likely to complete the requirements when they first received the grants. The study showed that 63 percent of grant recipients ended up saddled with a loan.
For many, the change to a loan was due to taking different teaching jobs or leaving teaching altogether. However, 32 percent said they did not understand the service requirement, 19 percent reported not undergoing the annual certification process because they did not know about it, and 13 percent said challenges to the process itself meant they did not certify.
According to a lawsuit filed last year, these seemingly clerical errors are related to the company that processes the certification, rather than the teachers themselves. Massachusetts's Attorney General Maura Healey accused the Pennsylvania Higher Education Assistance Agency (PHEAA), which runs the FedLoan service that oversees the TEACH grant processing, of "servicing failures" in the lawsuit filed in August 2017.
The suit said PHEAA had "failed to process timely and properly teachers' annual certification forms" and had not allowed teachers enough time to correct forms that needed additional information.
"As a result, teachers who believe they have satisfied all of their logistical obligations associated with the paperwork for their TEACH Grants are unwittingly having their grants converted to loans," the lawsuit's complaint read.
According to the lawsuit, "many teachers are now required to repay loans that they never intended to borrow," adding that "[a]s a result, these teachers are now struggling to manage their student debt."
A spokesperson for PHEAA told Newsweek over email that the company "does not agree with the allegations made by the Massachusetts Attorney General's Office."
"PHEAA remains committed to resolving outstanding borrower issues while following the U.S. Department of Education's policies, procedures, and regulations as mandated by the Agency's federal servicing contracts," the spokesperson said in a statement.
"PHEAA, through its servicing operations, helps millions of borrowers successfully manage student loan debt and considers it a privilege to be able to assist student loan borrowers nationally and in the Commonwealth of Massachusetts."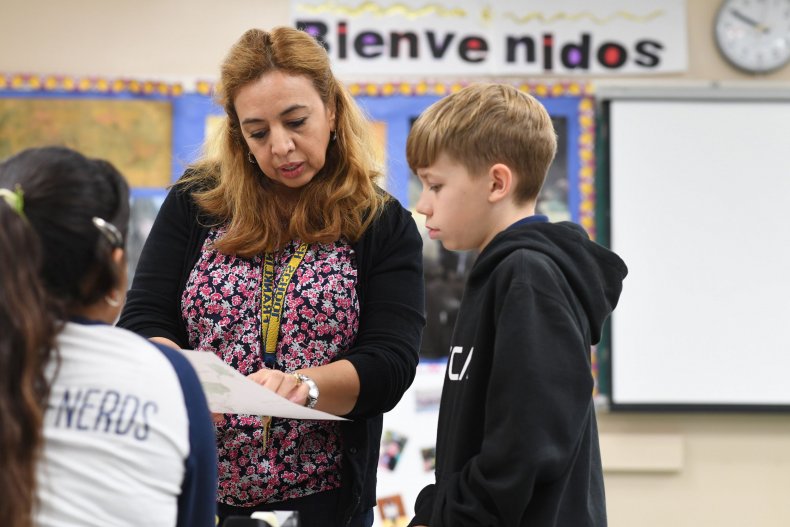 In a statement, a senior official at the Department of Education's Federal Student Aid office said that the results of the study "concern us" and that they are "committed to reviewing" changes suggested by the research.
"Once grant recipients start their service obligation period, the Department sends them multiple communications reminding them of the requirement to annually certify that they are teaching—or still intend to teach—a qualifying subject in a qualifying school, among other program requirements," the official said.
TEACH Grant servicers "thoroughly examine each disputed conversion" to ensure fair and equitable treatment, the official continued. The department staff then validates or overturns disputed grant-to-loan conversions.
If students are still unsatisfied with decisions made by the servicer, they can contact the Federal Student Aid Ombudsman, the official added.
Attorney General Healey said in a statement to Newsweek that it was "unacceptable that these highly skilled and talented students, who are committing themselves to teaching in low income communities, should have their financial futures compromised because FedLoan Servicing cannot do its job and manage their paperwork."
"My office won't stand by and allow students and families to be saddled with debt they did not intend to take on because these companies cannot perform basic servicing functions."
This story was updated with comment from the Massachusetts Attorney General's Office.
Thousands of Teacher Grants Became Loans Because of Processing Issues, Study Suggests | U.S.