Two Teachers Credited With Saving Lives During Louisiana Movie Theater Shooting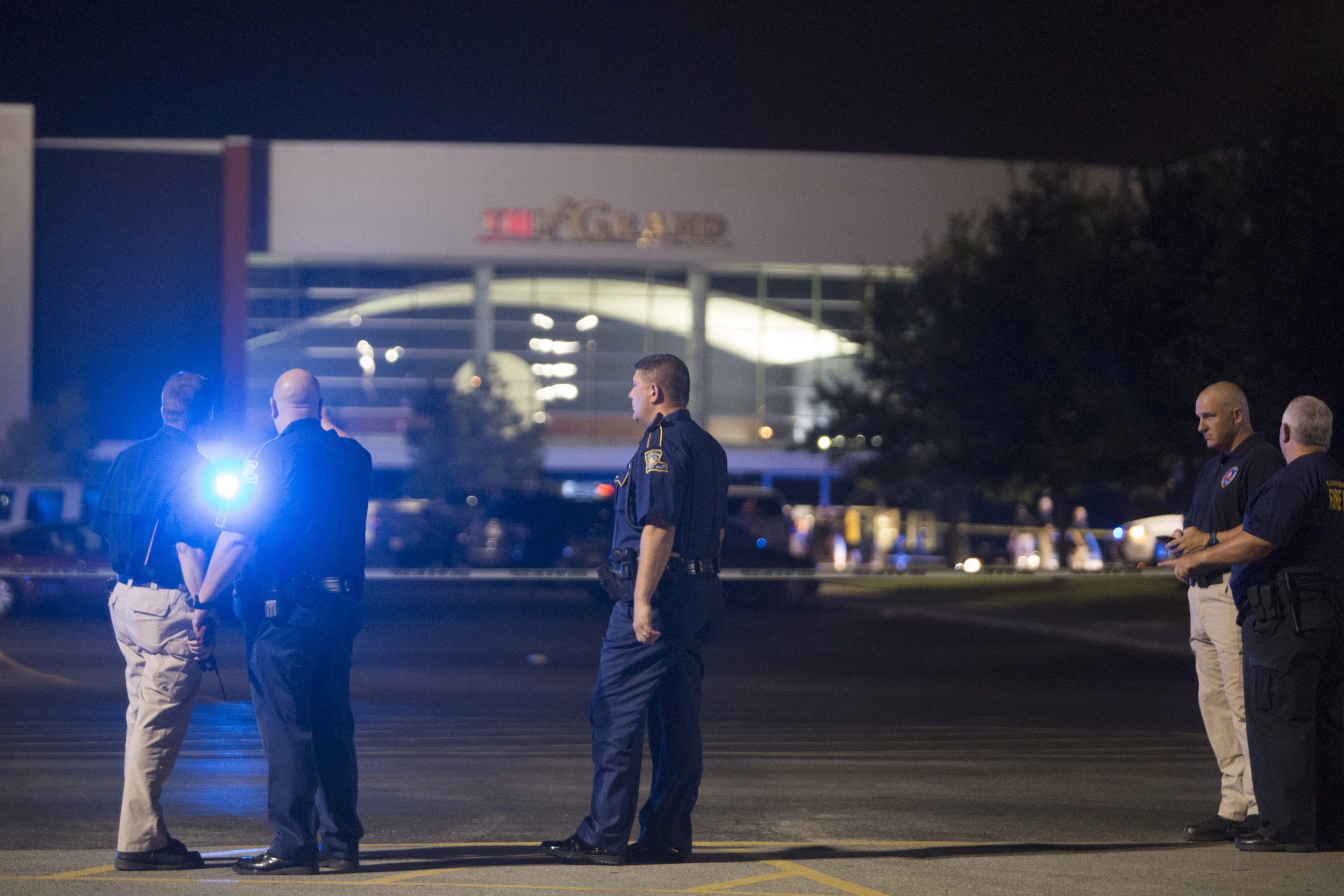 Updated | Two teachers are being credited with saving lives on Thursday night inside a Louisiana movie theater, where a gunman killed three people, including himself, and injured at least nine others.
John Russell Houser, a white male who previously resided in Phenix City, Alabama, is suspected of opening fire on a screening of Trainwreck at Grand Theatre in Lafayette around 7:30 p.m. local time. Mayci Breaux, 21, of Franklin, Louisiana, died at the scene, and Jillian Johnson, 33, of Lafayette, later died at a hospital. One of the injured people was wounded critically. Two others were treated and released from the hospital by Friday morning.
Jena Meaux and Ali Martin, two teachers on summer vacation, wanted to watch Trainwreck, a comedy, before they prepared to return for the start of another school year, Louisiana Governor Bobby Jindal said at a news conference on Friday morning. After the gunman began shooting inside the theater, one woman jumped on top of her friend to protect her from the bullets. Both were wounded, but the second teacher was able to pull a fire alarm.
Jindal credited both women for their quick thinking and bravery. "There were amazing acts of heroism, of selflessness, inside the theater," he said. Jindal was in Baton Rouge, Louisiana, at the time of the shooting, and rushed to Lafayette to visit with victims and families at the local hospital.
Two local teacher associations have established an online fundraiser to help the two women pay for their eventual medical bills.
"These women are heroes in our hearts and need our help," the page says.
Authorities are searching for a motive and why Houser chose to open fire inside a building in Lafayette. Police said he recently was living inside a Motel 6 in the city.