Teacher's Son's Hitler Costume Draws Outrage, Mom Says It Was Just a 'Last Minute' Costume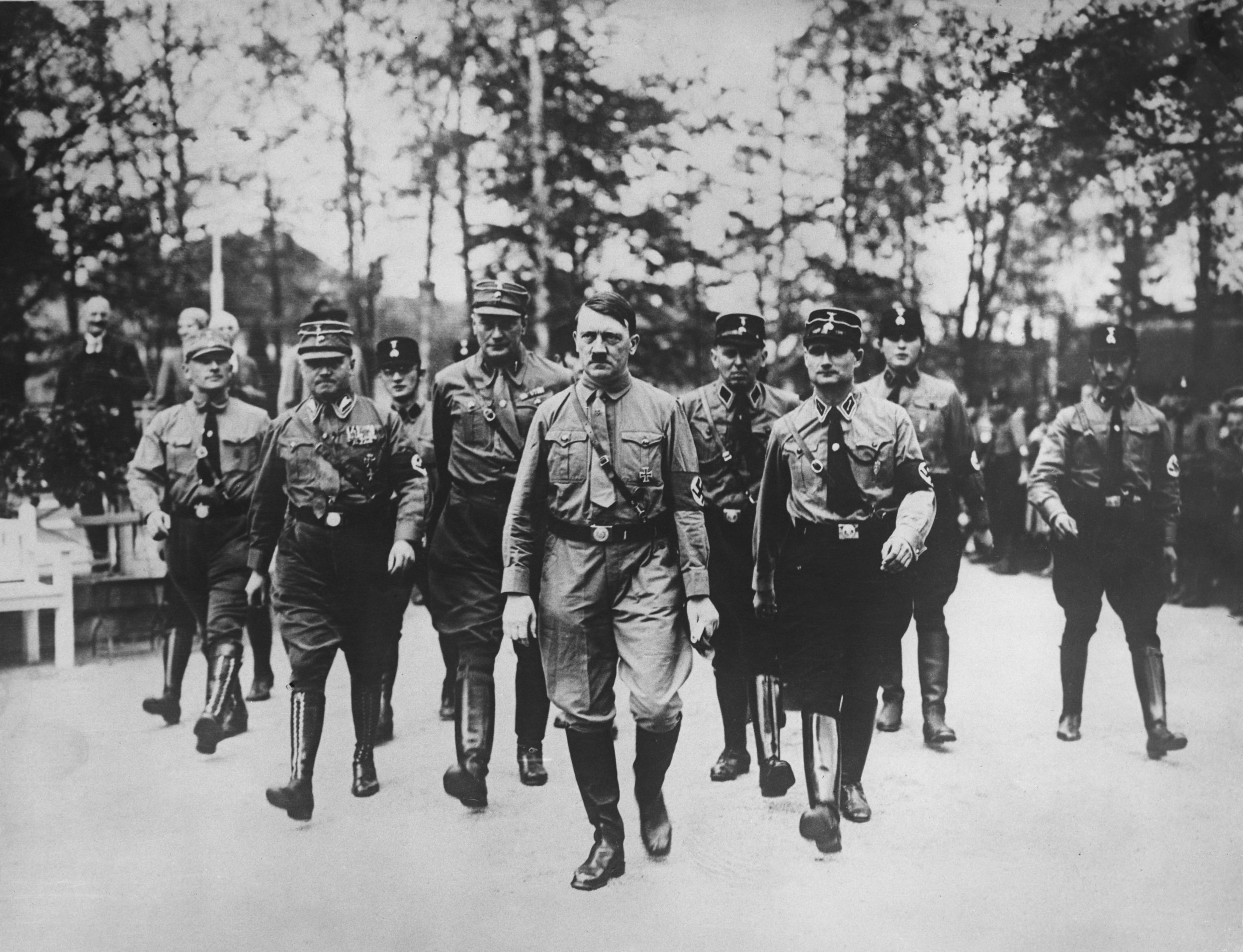 A 12-year-old boy's costume that was modeled after Nazi leader Adolf Hitler drew outrage from a Nevada community, but the boy's parents believe the negative response has been blown out of proportion.
The costume, which was worn for a Boulder City, Nevada, "Trunk or Treat" community event, included a brown jacket and pants with black boots and a swastika armband. Pictures of the costume circulated on social media, prompting some to call the costume out for being grossly inappropriate and to berate the parents for allowing it to be worn.
Others even called his mother Janet Arsanian's job as a teacher into question, with one user posting that a "Nazi sympathizer" is supposed to educate children, according to the Las Vegas Review-Journal.
However, Arsanian responded in a post of her own, which has since been deleted. She called herself the "proud parent" of the boy in the Hitler costume and said her 12-year-old son never meant to offend anyone, Las Vegas Review-Journal reported.
"He needed a last-minute costume, and he put that together today. No, we don't worship Hitler or agree with what he did," Las Vegas Review-Journal reported she wrote.
Arsanian went on to say she was "proud" of her son for putting the costume together himself, according to Yahoo News, and said that if people are so sensitive maybe they "shouldn't leave [their] house."
The boy's father, who was not named, also came to his son's defense during an interview with KTNV. He said that his son was studying World War II and that the entire thing has been blown out of proportion.
Not everyone felt outraged at the boy dressing as Hitler, and some reasoned that it was similar to dressing like a witch or any other murderer. The point of Halloween, they said, is to dress as something that you're not.
However, Boulder City resident Helena Vece, whose parents are Holocaust survivors and who was born in Germany after the war, told Las Vegas Review-Journal that there's nothing funny about the costume and it should never be worn.
"I don't understand the mentality on the social media, because some people are saying, 'It shouldn't be a big deal, it's just a costume,'" Vece explained. "No, for people that had family there and in concentration camps, this is a big deal."
Jolie Brislin, the regional director of the Anti-Defamation League chapter in Nevada, told KTNV that although there's nothing illegal about wearing a Hitler costume, it's very offensive and shouldn't become the "norm."
In a statement to Las Vegas Review-Journal, Clark County School District spokeswoman Kirsten Searer, where Arsanian is employed, said that the expectation of all employees is that they be "sensitive to the varied cultural backgrounds of our students and community." However, she declined to comment on the status of Arsanian's employment or if she would face disciplinary action.
In August, Naramalli Sivaprasad, an actor turned Indian parliamentary member, attended parliament dressed as Hitler. He claimed the costume was meant to send a message to Prime Minister Narendra Modi to not let his ambition cause his downfall, according to The Guardian.
Toni Rodriguez, a counselor in Spain's Popular Party, also drew outrage in 2014 when he dressed as Hitler for a Halloween party. His spokesman at the time told the Times of Israel that Rodriguez wore the costume to "ridicule" Hitler not to celebrate him.