Teachers Union Decries Longer Hours, Poor Pay During Ongoing Shortage in Schools
The largest teachers union in Indiana wants state lawmakers to help alleviate staffing shortages, the Associated Press reported.
The Indiana State Teachers Association (ISTA) said that teacher workload and burnout are on the rise due to staff shortages. The shortages have caused teachers to work longer hours and handled larger workloads. According to ISTA President Keith Gambill, some teachers are working 12-hour days.
"It is important now more than ever, to retain our current teachers," Gambill said during a news conference. "We are now going into the third consecutive school year impacted by the coronavirus pandemic. Our educators, already overburdened, are facing unsustainable levels of stress and stress-related illness."
Because of this overload, the union is calling on legislators to allow them to bargain employment contracts. ISTA specifically wants teachers to be able to negotiate contracts that take health, safety, class size, and prep periods into consideration.
"Our kids have experienced significant academic impacts during the pandemic. And everyone seems to agree that we need to get them back up to grade level," Gambill said. "However, this important work is hampered by overworked staff and growing class sizes. We must do better for our kids and our educators."
ISTA began the Red For Ed movement in 2018, which demanded that teachers around the state receive higher pay. As a result of the campaign, 212 districts have begun raising the starting salary at or above $40,000. However, some districts are still holding out. WISH-TV 8 reported one of these districts as the Pike Township School District, which is offering a 4.6 percent raise instead of the requested 7 percent raise.
"Clearly, we are making good progress," Gambill said regarding the increases, "and we remain steadfast in ensuring this progress doesn't slow over the coming years."
ISTA will release its full legislative priorities in December.
For more reporting from the Associated Press, see below.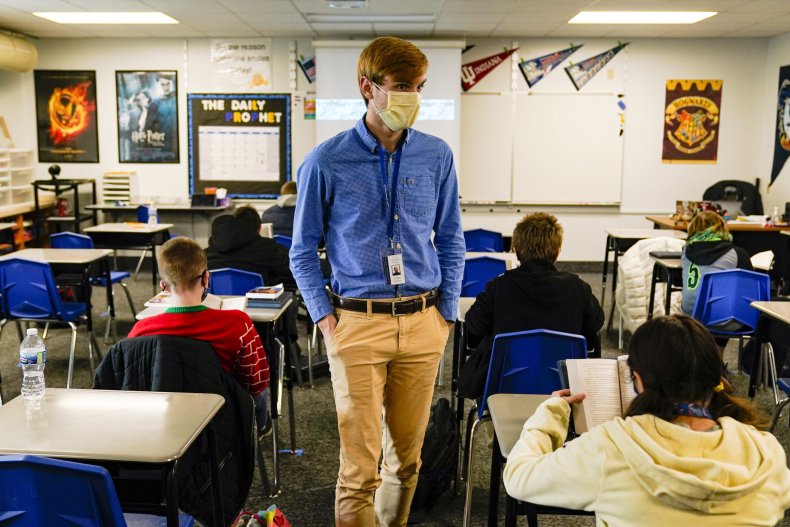 The state is "slowly making progress" on teacher pay, but additional action is needed to attract and retain teachers.
The shortage applies to both full-time and substitute teachers. For some of ISTA's teachers, Gambill said that's included working 12-hour days or longer, on top of second or third jobs.
Gambill added that educators cite a lack of professional respect as a contributing factor in the state's lack of teachers.
The new legislative priorities will be presented ahead of lawmakers' return to the Indiana Statehouse for the start of the 2022 legislative session that begins in January.