A new bill filed on December 28 in the Florida Legislature would place video cameras in school classrooms and force teachers to wear microphones. The legislation would also allow parents to review video of any "incidents."
Bob Rommel, a Republican member of the Florida House of Representatives, sponsored the measure, HB 1055. Rommel has spoken out against critical race theory on his Twitter account, and he indicated his proposal would also allow the monitoring of teachers who may be teaching such concepts to students.
"We know of incidents of bullying, we do know some parents have complained of children being indoctrinated into some hateful theories," Rommel told local ABC affiliate WZVN-TV. "Now they'll be a recording and whether it's the parent or teacher that thinks there's an incident will actually have proof."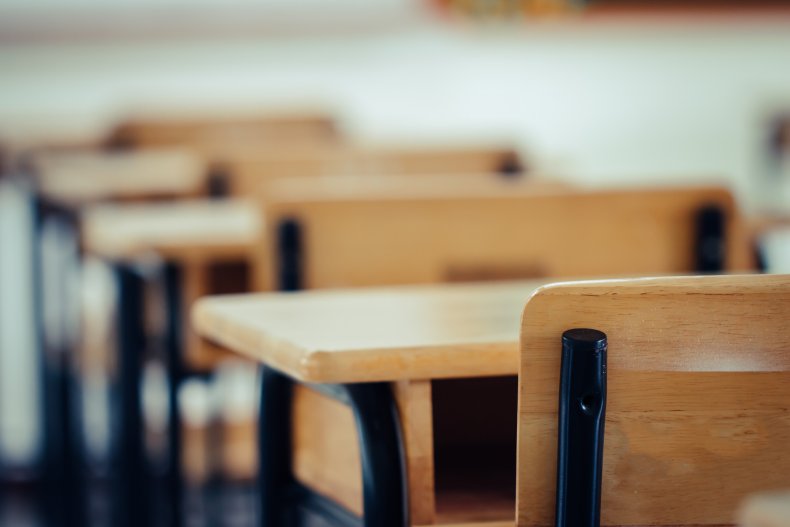 The bill would allow school districts to "adopt a policy to install video cameras in classrooms within the school district," where "each classroom teacher of each classroom in which a video camera is installed must wear a microphone."
Parents of a child involved in an incident would be permitted to review the video within a week, under HB 1055. Identities of other students present during any incidents would be protected.
The term incident is defined as "an event, a circumstance, an act, or an omission that results in the abuse or neglect of a student by an employee of a public school or school district or another student."
Any schools that choose to adopt a policy of placing cameras in classrooms must also require teachers to wear microphones. Parents, students and school employees would be notified before any cameras are installed.
The bill lays out rules for how the cameras are placed in classrooms. The devices must be placed at the front of the room and be "capable of monitoring video and audio from all areas except a restroom or other changing areas."
School principals would be in charge of all of the recordings made. These recordings would be kept for three months or until the completion of "any investigation or any administrative or legal proceedings." The videos would then be deleted.
Other limitations set on the cameras state that feeds cannot be livestreamed or continually monitored and that the videos cannot be used for evaluating a teacher's work performance.
HB 1055 will be deliberated on in the upcoming legislative session, slated to begin January 11. If passed, the bill would require all school districts to complete and vote on whether to implement classroom cameras and microphones by January 1, 2023.
Newsweek contacted Rommel for comment but did not hear back in time for publication.