Team Federer: How the Tennis Ace Became the World's Pre-Eminent Athlete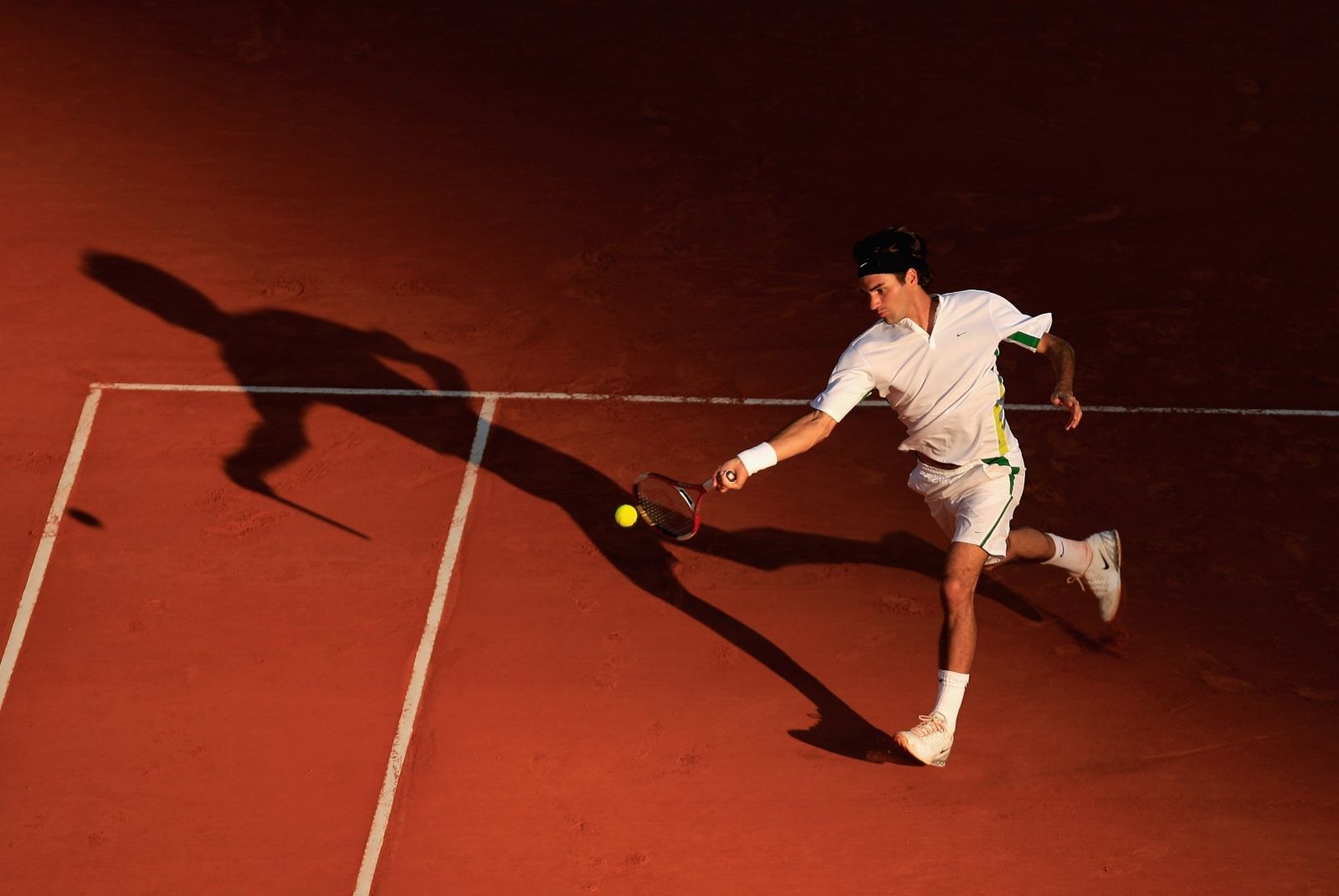 It's not just the player but the person; it's not just the winning but the manner. It's the ability to remind us how games should be played and how champions should behave. He, Roger Federer, has set a standard, one his legion of fans will be hoping he maintains when Wimbledon starts on 29 June and he attempts to win the title for a record eighth time.
It's a standard no other athlete in any sport has been able to emulate over the past dozen years. For skill and professionalism; for popularity and longevity, this Swiss genius with a South African mother and a broad, inquisitive view of the world has captured the imagination and the loyalty of people all over the globe.
Federer has reached a point in his storied career where he chooses to play tournaments in places he hasn't yet visited simply to sate his curiosity. Last year he went on an exhibition tour of South America and then signed up for the new International Professional Tennis League so that he could visit India. New Delhi went nuts. This year he played the new ATP event in Istanbul and the Turks, bereft of a tennis history of their own, mobbed him at every turn.
Of course, his agent Tony Godsick ensures that he gets paid huge sums of money for playing these events (Istanbul is a low-category tournament that is allowed to pay appearance fees) but, unlike some who have been known to take the money and run, Federer delivers. He won Istanbul and, as Fred Stolle, a former US champion who went on to manage tournaments in Florida, points out, his attraction is such that it is always worth it.
"Brisbane paid more than they could really afford for Roger to play in 2013 but they ended up making a profit," says the Australian-born Stolle. "The next year they doubled it and still made a profit."
Godsick makes a legitimate point about the effect Federer has on sponsors. "When he signed with Moët-Chandon, they had never been associated with tennis before," he says. "Now they like it so much they sponsor 11 tournaments."
"He's so loved," says Chris Evert. "He gives of himself. It would be 100% correct to call Roger the pre-eminent worldwide athlete of the past decade. LeBron [James, basketball star] is huge but, internationally, not as popular as Roger."
Football stars Lionel Messi and Cristiano Ronaldo might be mentioned in the same breath but it is more difficult to succeed for a long period in an individual sport. Even Messi, with his twinkling feet, relies on someone to give him the ball.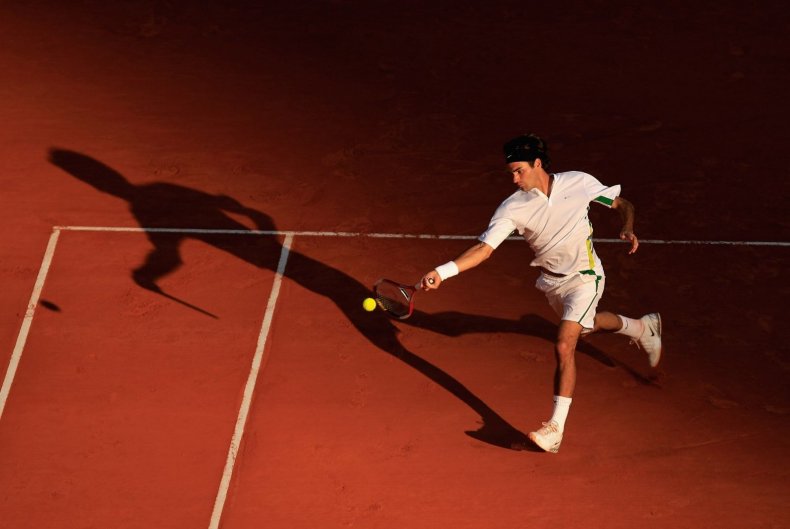 So what has Federer achieved? More Grand Slam singles titles, 17, than any other male player. In all he has won 85 titles out of 129 appearances in finals. He has been ranked no lower than sixth on the ATP computer for 13 years while mostly ranked first or second. He is the only player to have won two Slams (Wimbledon and the US Open) for five straight years. Incredibly, he never lost before the semi-finals of a Grand Slam for 23 consecutive championships. He won an Olympic Gold Medal with Stan Wawrinka at Beijing in 2008 and then, with Wawrinka, helped Switzerland win the Davis Cup for the first time in their history last year. He has won the ATP World Tour Finals, a partial round robin event for just the top eight players, six times.
But statistics are only part of it – and not the best part. He is simply a joy to watch. Think Ariel or Astaire. His feet barely touch the ground as he glides around court whipping in backhands and forehands with apparent effortless ease. If his great rival Rafael Nadal, who has a winning record over him, is an earth player with his thundering play, Federer is an air player. Visible proof was offered in the Davis Cup final against France, which was played on clay in Lille. After a couple of sets Richard Gasquet's socks, impregnated with clay, were red. Federer's remained white.
When he had a rare injury in 2013 critics were quick to herald the end of a great career. But the following year saw him return to No 2 and, by the US Open in August, win more matches than anyone else on the tour. Andy Roddick, who appeared after Federer and retired before him, used to laugh when reporters suggested the Swiss was in decline. "Hah! You go out and play him!"
There is no argument from the McEnroe brothers when it is suggested Federer is the greatest sporting personality of the past decade. "It's tough to argue with that," says John. Brother Patrick, who has just stepped down from head of player development at the USTA, mentions LeBron. "But he's not as international despite basketball's growing popularity. Roger's out there on his own."
Few people know him better than Paul Annacone, who coached him from 2010 till Stefan Edberg took over in 2013. "The thing about Roger is that he's stress-free," says Annacone. "He'll get nervous at certain moments in a match but he lives this serene life and doesn't allow fame to bother him. We were in Rome with the family at the Trevi fountain and suddenly people besieged him for autographs. He signed happily for half an hour and then excused himself. There was no fuss."
His Czech-born wife, Mirka, has added to the legend of perfection by delivering two sets of twins, two girls and then two boys. His peers in the locker room just laughed. "Jesus, he even gets that right," was a comment frequently heard.
Blemish? There must be a blemish. He's been called arrogant and the way he answers some questions in press conferences lends fuel to the accusation. He is not shy of admitting how good he is. But he does not covet all the praise. "What I like about tennis is that you can have rivalries side by side," he was saying in Miami. "If you look at the last 10 years, Novak (Djokovic), Rafa (Nadal), also Andy Murray – there are so many guys who have achieved so much and at the same time. We are really lucky to be in our sport because we have so many highlights."
Just being No 2 in the world at the age of 33 is proof of a special prowess, both a dedication to his sport and a love of it. More than once I have heard him react to questions about a loss by saying: "I'll just go back to the practice court and learn to get better."
He will go on trying at least until the 2016 Olympics and for as long as he thinks he can still win a Grand Slam. After that, the world will be more than his oyster. He will set new frontiers. Africa, where Credit Suisse already donates $1m (€900,00) a year to his pre-school foundation, will be a focus.
"There is much to do," he says. More than he has already done? Possibly. Betting against what Roger Federer can achieve has long been considered a waste of money.