Team USA Olympic Gold Medal Dream Shattered By Shootout Defeat to Czech Republic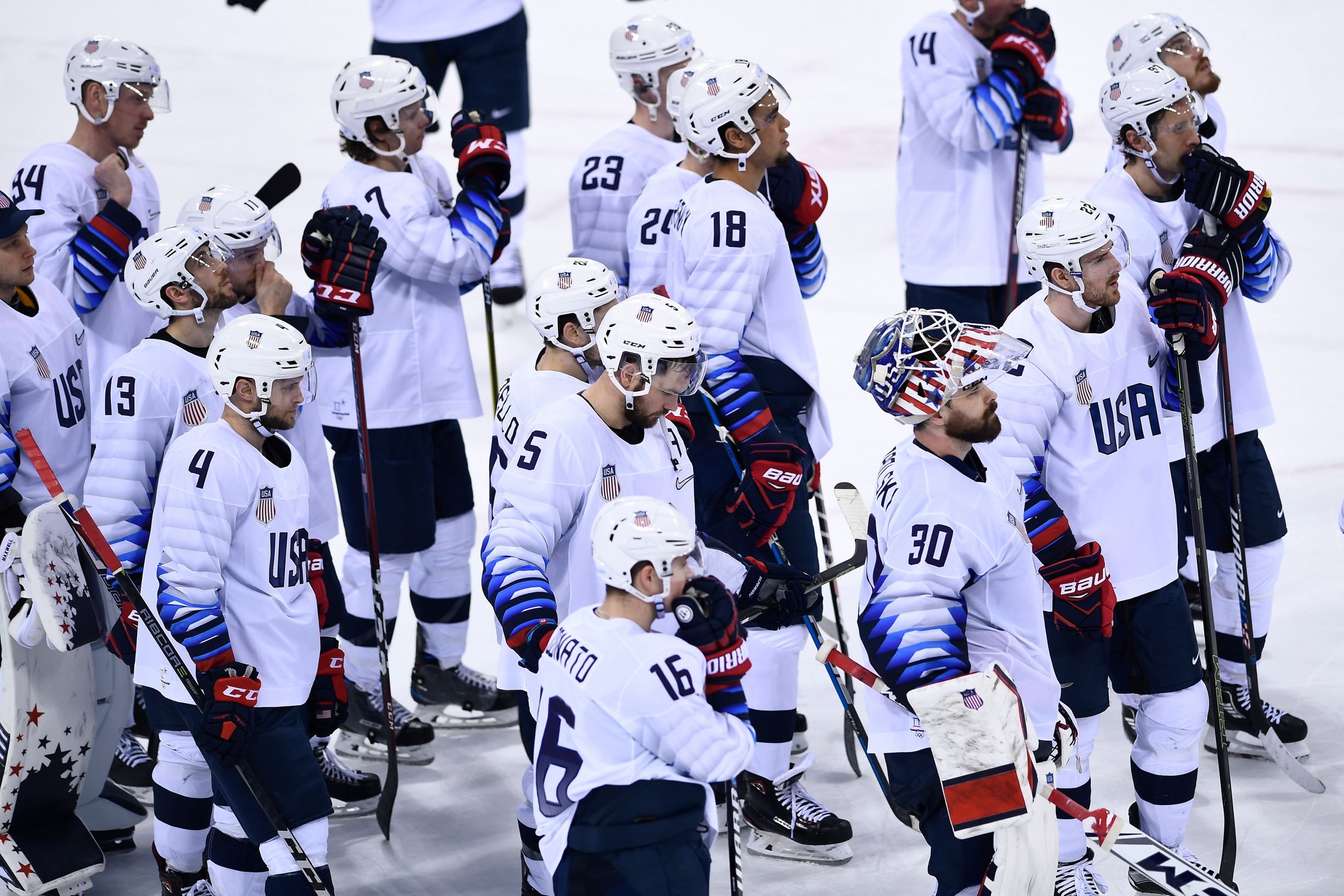 Team USA's wait for its first Olympic gold medal in men's hockey since 1980 will last at least another four years, after a 3-2 loss to the Czech Republic in the quarter finals.
With the score tied at 2-2 after overtime, Pavel Francouz stopped all five shots in the shootout as Petr Koukal clinched the winner for the Czech Republic, keeping its dream of a first Olympic medal since 2006 alive.
The U.S. was the comfortable winner when the two teams met at the corresponding stage four years ago but lacked a clinical edge throughout the contest at the Gangneung Hockey Centre.
Tony Granato's men had played one game more than their opponents, who had gone straight to the quarter finals by virtue of topping Group A, while the U.S. had to play Slovakia on Monday in a playoff.
And the Czechs' superior fitness ultimately took its toll, as goals from Jan Kovar and Tomas Kundratek put them 2-1 ahead halfway through the second period after Ryan Donato had opened the scoring six minutes into the game with his fifth goal in five games.
Jim Slater equalized for the U.S. with a short-handed goal 10:23 into the second period, before the two teams traded chances in the final period and in overtime, with neither side finding the winner.
Francouz then frustrated Team USA's efforts in the shootout, as Chris Bourque, Donato, Marc Arcobello, Troy Terry and Bobby Butler could not find a way past the Czech goalie.
Ryan Zapolski saved four of five shots during the shootout, but Koukal's goal was enough to clinch a semi-final spot for the Czech Republic.
"It's tough when it comes down to the shootout," U.S. captain Brian Gionta told NBC. "It's tough to swallow."
Zapolski, told the Associated Press: "It's tough to kind of go that way I think to end an Olympic tournament. For it to end in a shootout, it's difficult."
The result means the wait for a gold medal that has eluded the U.S. since the "Miracle on Ice" in Lake Placid in 1980 will go on at least until the Beijing Olympics in four year time.
As was the case 38 years ago, the U.S. team in Pyeongchang did not include any NHL players, after the league announced in April last year that it would not release its players to take part in the Olympics.
Despite Tuesday's defeat, the emergence of a crop of young players such as Donato and Terry will likely be regarded as a positive outcome from the Pyeongchang games.
The Czech Republic, meanwhile, will now play the winner of Olympic Athletes from Russia and Norway in the semi-final.