'Teamfight Tactics' 9.16B Patch Notes: Brawlers, Jinx and Draven Get Much needed Nerfs
Unlike the main League of Legends game mode, Teamfight Tactics gets a new patch weekly. One week massive changes to the game are added, like Hextech champions, while the next we get minor quality of life buffs. This week, Riot Games is tweaking some of the most powerful units and traits in the game to balance out some truly wicked combos.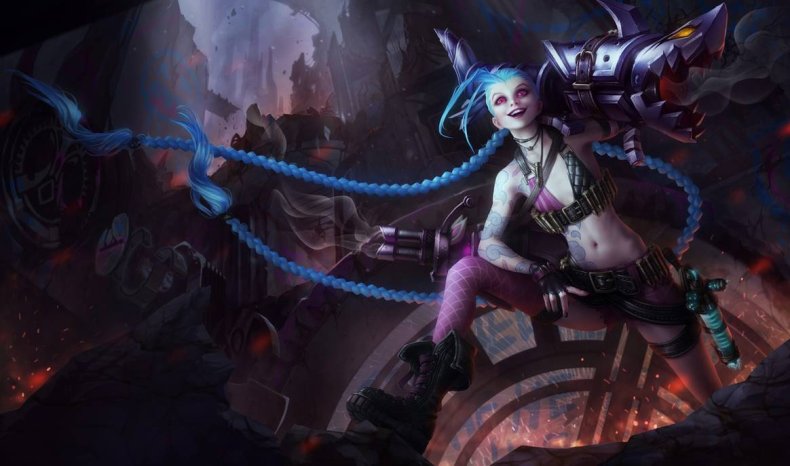 Here are the patch notes straight from Riot Games.
Traits
Brawler

Bonus Health: 300/600/1000 ⇒ 250/500/900
Champion Nerfs
Draven

Health: 700 ⇒ 650
Attack Damage: 75 ⇒ 70

Jinx

Ability Bonus Attack Speed: 0.75/1.0/1.25 ⇒ 0.6/0.8/1.0
Rocket Damage: 100/225/350 ⇒ 100/200/300

Kayle

Shield Duration: 2/3/4 ⇒ 2/2.5/3

Lucian

Ability Damage: 150/250/350 ⇒ 100/225/350

Vi
Champion Buffs
Aatrox

Spell Damage: 250/600/950 ⇒ 300/600/900

Anivia
Gnar

Bonus Attack Damage on Transform: 30/60/90 ⇒ 50/100/150

Miss Fortune

Ability Damage: 800/1250/1700 ⇒ 900/1300/1700

Morgana

Armor: 20 ⇒ 30
Ability Damage: 200/325/450 ⇒ 175/300/425

Shen
Items
Bugfixes
Further adjustments to in game matchmaking to prevent seeing the same opponents as often.
The Hextech trait now disables Ionic Spark for the appropriate 8 seconds instead of a whole round.
Brawlers are the best unit to get in TFT right now. Matching six of the beefy bros together nets you an extra 6,000 health on powerful units. Volibear with two Rapid Firecannons and a Cho'Gath with Archangel's is a stupidly powerful combo that even a 3-star Kayle can't chunk through. Add a Jinx or Draven with any items, and the game is pretty much won for you. Nerfing both of those damage-dealers is beyond important to the health of the game.
I can't tell you how many times I've lost to a Jinx that's allowed to snowball with multiple kills. Even as a one-star, if she gets her rocket launcher, it's game over. Games of TFT are decided randomly, but there should be a limit to the chaos.
How do you feel about this patch? Tell us in the comments.