'Teamfight Tactics' Cheat Sheet and Release Date: Riot Games 'Auto Chess' on PBE
Riot Games has been working on a new game mode for League of Legends using the incredibly popular Auto Chess mod from DOTA 2. Teamfight Tactics lets you pick a collection of champions to automatically fight it out on the game board. The mode is currently only available on the game's testing realm, known as the PBE, but will come to live servers over the next week.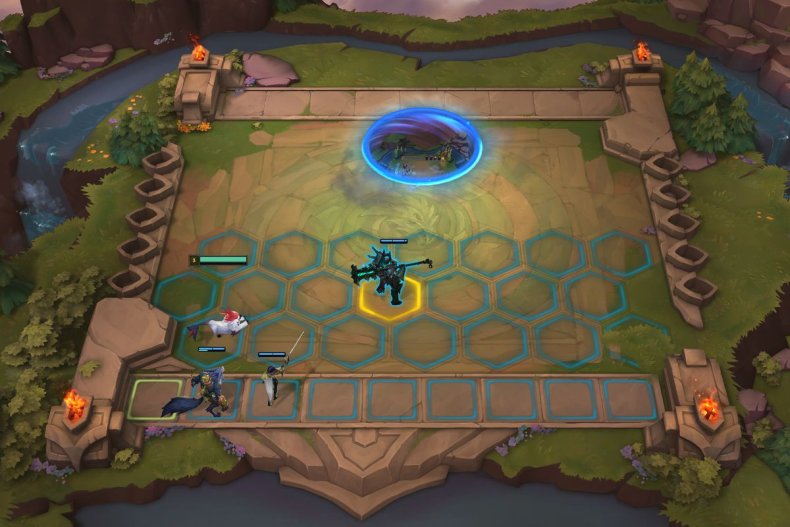 Teamfight Tactics Release Date
The latest Auto Chess incarnation will release on the live servers of League of Legends on June 25, when the 9.13 patch goes live. Expect to see the mode appear around 1 p.m. ET, since that's when Riot Games usually patches the game. However, that timing could be pushed back, since the game mode may require a bit more testing before it's ready to go live.
Teamfight Tactics Cheat Sheet
Auto Chess game modes require a knowledge of the playable pieces in order to play. Each character has two specific attributes: an origin and class. Combining champions of the same origin or class will grant bonuses crucial to victory. Combining three yordles on your squad will give you a 20 percent chance to dodge, and six will bump it up to 50 percent. The game's lore plays a small part, with Noxian and Demacian champions grouped together, but for the most part it's about looks or abilities that tie them together.
Teamfight Tactics borrows a buildable item system from the other Auto Chess clones. Using the items from the main League of Legends game can buff your champions and allow them to deal more damage. If you play TT on auto-pilot, you might miss that these combinations are not the same as they are on Summoner's Rift. Since items drop randomly from fights, you'll have to use a guide in order to understand all the combos and abilities.
Scarra, one of the oldest and most successful League of Legends content creators, has been enjoying the mode since testing it out at Riot Games HQ. To help newer players understand the combos and item combinations that are crucial to success, he created a cheat sheet with all the champion combos and item combinations.
Are you excited for Teamfight Tactics? Tell us in the comments.