'Teamfight Tactics' Rise of the Elements Cheat Sheet & Tips: The Best Champions, Elements & Classes
Set two of Teamfight Tactics has finally been released, unleashing a whole new wave of champions onto the shiniest auto battler. With dozens of new units and traits to mess around with, there's a lot to be confused about. Even if you're the most hardcore TFT fan boy, you still have to learn every new combination as the meta unfolds. Though everything is still new and we don't know how the game will play out, there are some key factors and winners you should know about.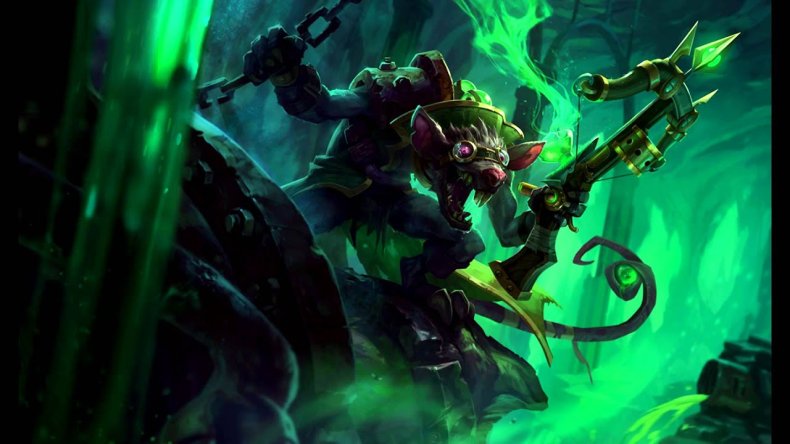 Teamfight Tactics Cheat Sheet
When Teamfight Tactics left Beta, streamer Scarra posted a comprehensive image that contained every item combination and traits that champions matched with. This single tweet was viewed tens of thousands of times, as players kept the graphic open on their second monitors during play.
Now that the second set is out, and players are forced to learn a ton of new information, there's another cheat sheet. This time Riot Games took up the mantle to help and posted its own cheat sheet for Rise of the Elements.
Teamfight Tactics Best Champions, Elements and Classes
This list isn't comprehensive in any way and there's still a lot that will change as the meta adapts. As a mid-tier Platinum TFT troll, there are definitely standout units and combinations. With patches coming in frequently to change the game, there's no way of catching them all. St Vicious, one of the OG League of Legends pros, has been sharing his best combinations for climbing.
Though the set is diverse, Rangers and Light champions definitely rise above many of the rest. Master Yi can burn through a whole wave of champions in his way, with the Light passive healing him for each ally that passes. Combine that with a three-star Nasus breathing down your neck and gaining a ridiculous amount of health, and you've got a pretty strong team. Also, Twitch is bae and will murder a whole team from the back line for you.
My favorite combo has been Woodland and Druid in the early game and then transitioning to Assassins or Mages as the game progresses. Getting a Zed with some Wardens for armor keeps you in the fight longer than you'd expect. With ranked getting reset in just a few days, it's important to grind while you still can.
And remember the most important thing: never build Dragon's Claw or Thornmail.
'Teamfight Tactics' Rise of the Elements Cheat Sheet & Tips: The Best Champions, Elements & Classes | Newsgeek