Teaser Shows Ian Is Back On 'Shameless' Season 10 After Fans Beg For Relationship With Mickey To Unfold
Cameron Monaghan signed off Shameless near the end of its ninth season, and participated in what he and the show called his "final episode," but he's decided to return for the show's tenth season, a new teaser proves. Monaghan may have been persuaded by fans who begged to see his character, Ian, rekindle a relationship with ex-boyfriend Mickey, in a cliff-hanging teaser that started an online movement to bring both Ian and Mickey back for another season.
Ian Gallegher has been a staple of the show's leading family with a handful of unique issues to the clan: Bipolar Disorder and navigating the world as a gay man in impoverished Chicago. At the end of Season 9, Ian went to prison for a series of grandiose crimes which he enacted with followers as a "gay Jesus" character. The part that spoke to fans, though, was upon arriving in prison, Ian realized his cellmate was Mickey, his first and feisty love.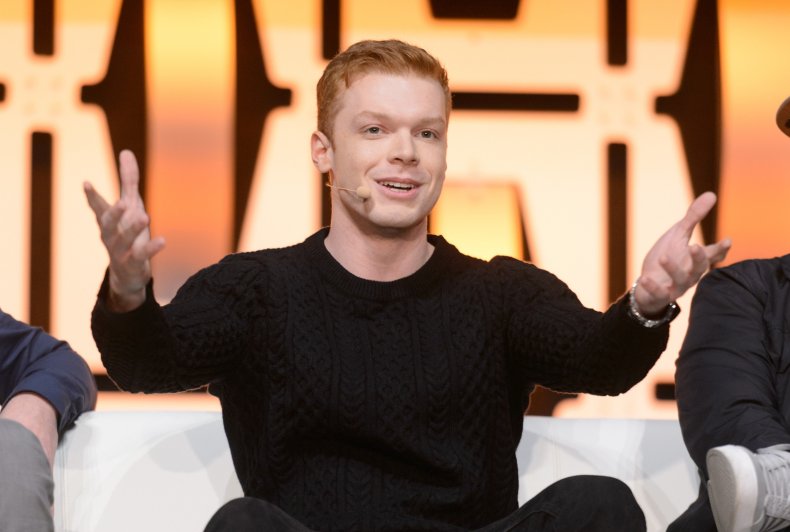 Mickey, played by Noel Fisher, has been on and off Shameless based on the storyline, which hosted a tumultuous relationship between the couple. He will play a large role in Season 10, though, according to Entertainment Weekly.
Fans begged to see more on Twitter, even dedicating entire accounts to the couple and their future. Monaghan saw a reason to pursue it, seemingly from his own, similar interest in the storyline. "That was something that felt worth going back to," he explained to Entertainment Weekly. "There's still a lot of story to tell. We've never really had these characters just together in a somewhat stable environment for very long, so that's been fun to explore."
Both Ian and Mickey will be a regular storyline on Shameless Season 10. A first teaser for the show, which Showtime released on Monday, pictures the pair in yellow prison jumpsuits.
Monaghan also teased that Ian's relationship with Mickey will be far from perfect, even with such an anticipated reuniting. "Like any romantic relationship, you need a healthy level of distance and separation, and that's something not afforded to them," he said. "They're in a challenging place and trying to work through their issues. Now, the way that people work through their issues on Shameless tends to be pretty volatile. I won't exactly say how they work on solving them, but I will say it involves shivs and stabbings."
Though Monaghan did officially quit the show, and advertise his departure, it wasn't long before he spoke with the showrunner, John Wells, and decided to return again. "I've renewed [my contract] a number of times, and it got to a point where I wanted to step away for creative reasons as well as business, which many other actors had done on the show years earlier," he told reporters in February, as published by The Hollywood Reporter.
Shameless Season 10 will return on November 3.