Tech Blog Gigaom Shutters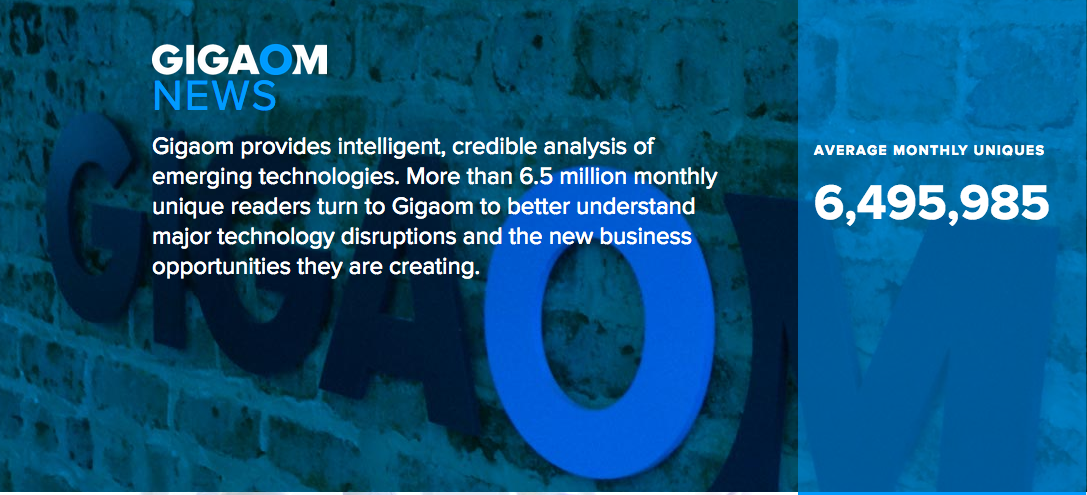 Technology blog Gigaom announced it had ceased operations on Monday evening, citing an inability to pay its creditors.
"Gigaom recently became unable to pay its creditors in full at this time," the company said in a statement. "As a result, the company is working with its creditors that have rights to all of the company's assets as their collateral."
Gigaom launched in 2006 and most recently had just under 6.5 million unique visitors a month. The site's executive editor, Tom Krazit, stepped down at the end of February.
"[This] is not how you want the story of a company you founded to end," Gigaom founder Om Malik wrote on his personal site Monday. Malik stepped down from day-to-day operations at Gigaom a little over a year ago.
In addition to its editorial division, the company also had research and events divisions. The editorial department included more than a dozen members.
It remains unclear how Gigaom's creditors will use their assets. The media company does not plan to file bankruptcy. The loss of Gigaom, a hub for fascinating technology reporting, was mourned by its readers and fellow reporters on social media.