Tech Error Causes University to Offer 58 Students Full-Tuition Scholarships
A technological error involving student scholarships has caused officials at Central Michigan University to apologize to the students and families of about five dozen students.
CMU officials said that 58 prospective students were informed that they had received full-ride scholarships, including room and board, due to being recipients of the Centralis Scholars Award.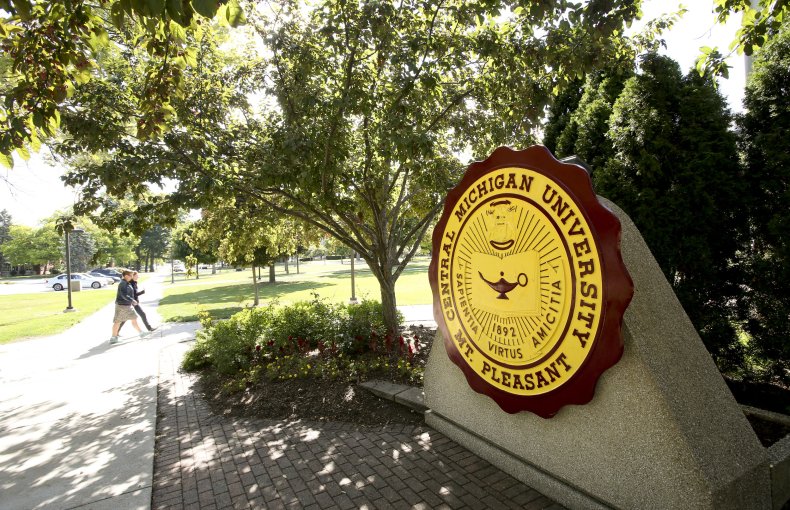 The university described the Centralis Scholar Program as "a comprehensive, immersive academic program" in which top CMU faculty educate "in a variety of settings from Mt. Pleasant's campus, to the Appalachian Trail, to places like Bermuda, Florence, and Beijing."
In addition, Centralis students enroll in global citizenship courses that include study abroad opportunities, cultural diversity courses and world language study.
It is awarded to high school seniors and includes admission to the CMU Honors Program, full tuition, fees, and room and board for four years along with a $5,000 "study away" award.
But many students did not, in fact, receive the Centralis Scholars Award. Scholarship recipients were supposed to be notified on January 21, according to the school's website.
In a statement provided by CMU spokesperson Aaron Mills to Newsweek, he said the university acknowledges the error and plans to rectify it.
"While testing a new messaging technology over the weekend, CMU staff inadvertently posted a message about the prestigious Centralis Scholar Award that was seen by students who were logged into the system at that time," the statement read. "The message appeared to indicate the student had received the Centralis Scholarship, when in fact they had not.
"CMU deeply regrets the disappointment and frustration this mistake caused for students and their families. To make it right, we will be reaching out to each of the 58 students who saw the congratulatory message regarding the Centralis Scholarship and offering to increase their award amount to the equivalent of a full-tuition scholarship," the statement continued.
The average CMU tuition costs approximately $12,750 per year.
Although the inadvertent communication included room and board, Mills said that will not be part of the offer made to the 58 students going forward.
"The offer the university is extending to these students does not include room and board as it is equivalent to a full-tuition scholarship," Mills said.