Tech Giants Fight Online Piracy Act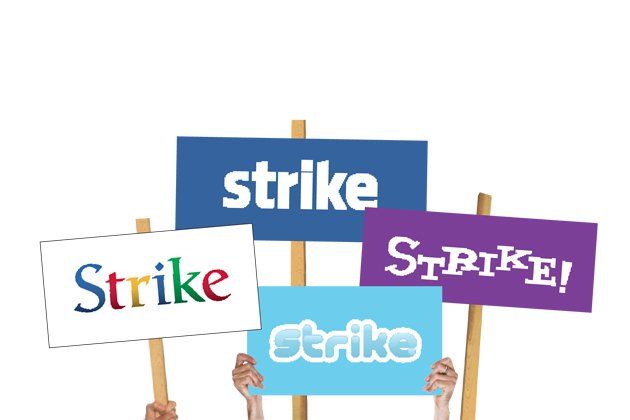 What would the world be like without the Web? We almost had an answer, if only for a day. To protest Congress's consideration of the onerous Stop Online Piracy Act (SOPA)—which would require Internet service providers to block access to Web sites that let people infringe on copyrighted material—Internet companies including Google, Facebook, and Twitter were rumored to be coordinating a blackout, taking themselves offline temporarily. I must admit I was kind of hoping the Internet companies would go through with it, just so we could remember how we lived before the Internet. And it seemed for a while that they actually would, especially after a lawyer who runs a trade group that represents Internet companies claimed that big-name Web companies were pondering the AWOL option.
Alas, it seems they are not. "That's just crazy," says an insider at Google, speaking on condition of anonymity. "We're not going to do that." Who can blame them? Google generates about $80 million a day selling ads on its various online services. "It's hard to imagine Google forgoing a day's worth of revenues," says Jimmy Wales, cofounder of Wikipedia and a vocal crusader against SOPA.
Internet companies fear the law will get them shut down or disrupted whenever someone uses one of their services to do something illegal, like uploading a pirated television clip to YouTube or posting a new song on Facebook. In a blog post, Google cofounder Sergey Brin, who was born in the Soviet Union and emigrated with his parents to escape oppression, claimed SOPA "would put us on a par with the most oppressive nations in the world," and said, "Imagine my astonishment when the newest threat to free speech has come from none other than the United States."
That may be a bit overheated, but there's no doubt that the bill would turn the Internet into such a legal minefield that we might not need a one-day blackout to remind us of pre-Internet days. If SOPA passes, we might get to experience the world without the Web, or at least some big parts of it, on a regular basis.