16 Tech Jobs That Pay Over $65,000 a Year and Don't Require a College Degree
Technology jobs are red-hot right now, but some prospective employees may be put off from even applying.
Many would-be applicants might lack a college degree, because of insufficient time or money.
Fortunately, some employers recognise this reality, and the in-demand tech industry may accept the right candidates lacking a college degree.
Using U.S. Bureau of Labor Statistics and PayScale data, Newsweek reveals the best tech jobs going – with some employers paying a cool $70,000 per annum—without necessarily requiring a full college degree.
Web developer (~$70K)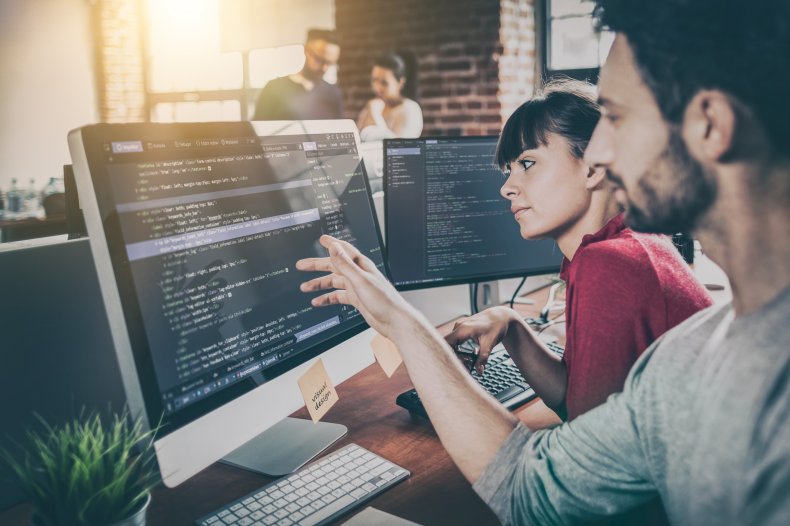 Web developers are responsible for sites' visual style and technical substance.
While many web developers have degrees, the roles' reliance on experience means one is not strictly necessary.
Computer programmer (~$80K)
Computer programmers primarily write code for mobile apps, desktop programs and proprietary equipment.
And because there is an emphasis on experience, lacking a college degree is not as essential as you might suspect.
Systems analyst (~$90K)
Systems analysts design or rethink companies' IT systems and procedures, with particular emphasis on efficiency and profitability.
Although systems analysts with college degrees are sought—including those from outside of IT-specific fields—these are not strictly necessary for entry-level roles.
Network engineer (~$70K)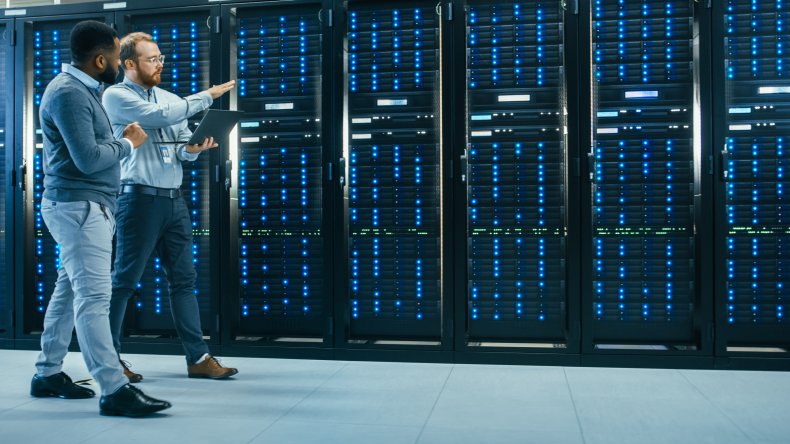 Network engineers are responsible for building, developing and maintaining networks necessary for companies communications to work effectively.
Because the role involves working with physical hardware, employers generally require a bachelor's degree, although this is not always the case with entry-level positions.
Aerospace technician (~$70K)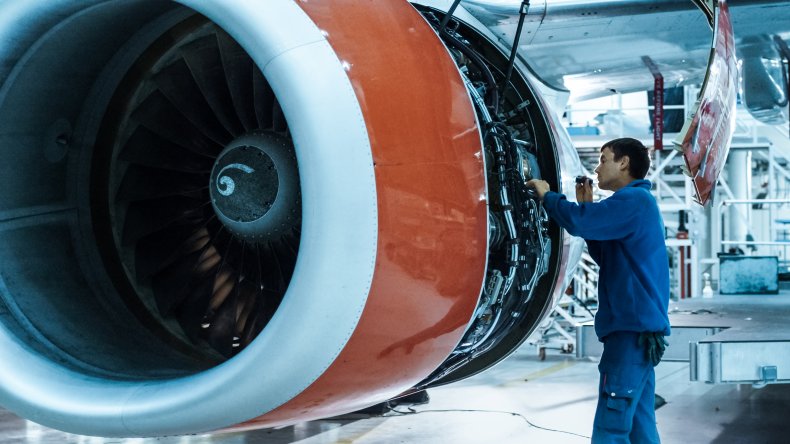 Aerospace technicians are responsible for both operating and maintaining equipment used to engineer planes and spaceships, meaning there is consequently a mechanical/physical aspect to this role.
Although the work is increasingly computer-centric, vocational training is still a plausible route into this exciting industry.
Cybersecurity analyst (~$100K)
Anyone who reads the news knows just how in-demand cybersecurity analysts are currently.
Despite the fact degrees are preferred for such important and tech-savvy roles, relevant experience can still set you apart from other candidates.
Gas compressor and gas pumping station operators (~$65K)
This role involves operating steam, gas, electric motor and internal combustion engine-driven compressors.
Because this involves moderate on-the-job training, positions may be open to those lacking a college degree.
Locomotive engineers (~$65K)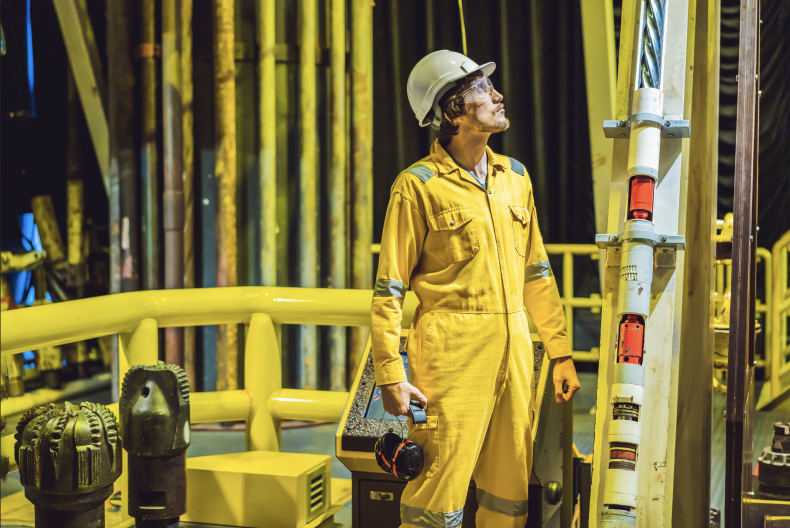 Locomotive engineers drive electric, diesel-electric and gas-turbine-electric trains to transport passengers or freight.
A high-school diploma and working one's way up from a conductor will generally suffice to secure such a position.
First-line supervisors of mechanics and installers (~$65K)
First-line supervisors are charged with overseeing and coordinating the activities of mechanics, installers and repairers.
Theoretically, less than five years of relevant work experience could help and this role—even those lacking a college degree.
Gas plant operators (~$70K)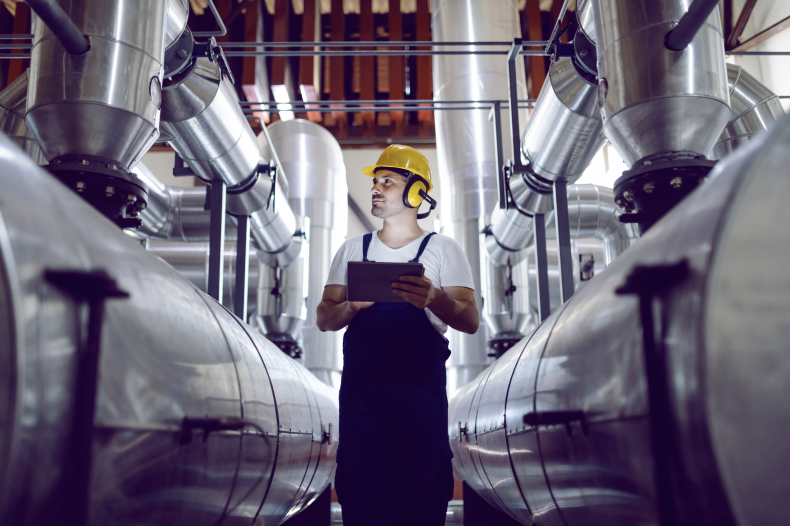 Gas plant operators are tasked with distributing and processing gas for utility companies and others by maintaining specified pressures on main pipelines.
A high-school diploma or equivalent and training on-the-job is considered enough to qualify for this job.
Captains, mates and water vessel pilots (~$70K)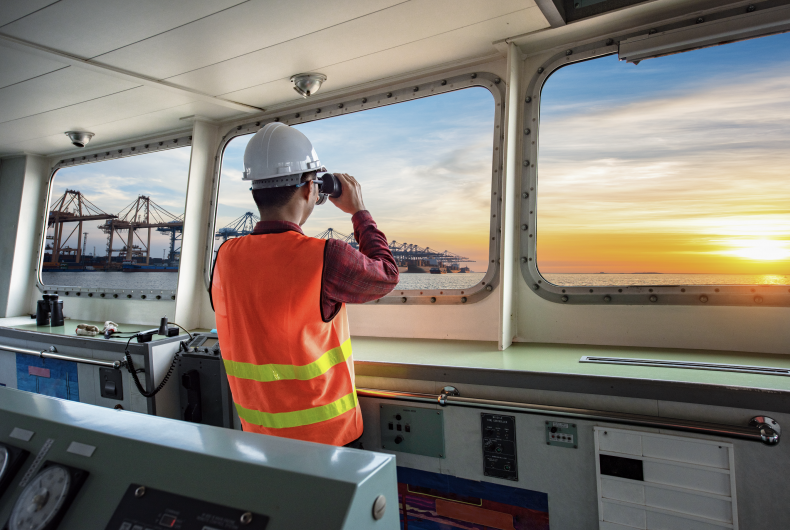 These important technical positions involve commanding and supervising various operations of ships and water vessels, including tugs and ferries.
Less than five years of work experience is usually the minimum needed for getting such a job.
Electrical power-line installers (~$70K)
Working with electrical power lines involves installing and repairing the cables and wires used in electrical power or distribution systems.
A high-school diploma or equivalent is all the education required for this well-paid role.
Signal and track switch repairers (~$70K)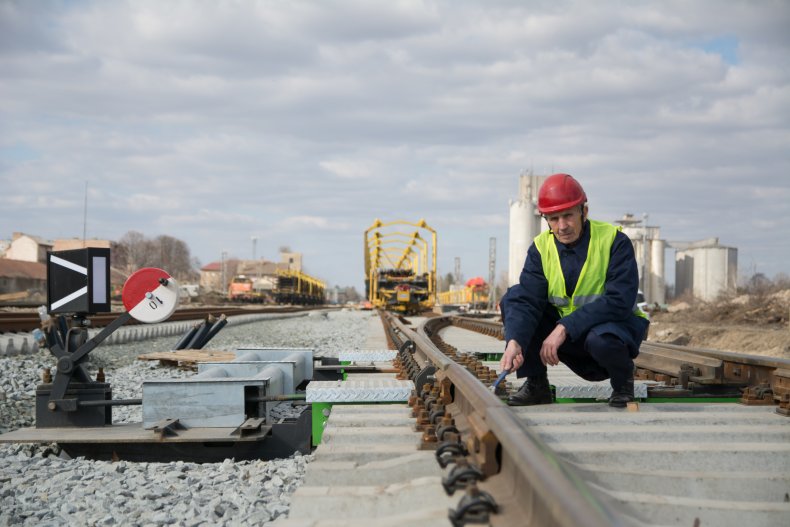 Signal and track switch repairers install, inspect, test and maintain a railroad system's electric gate crossings, signals, equipment and switches.
A high-school diploma or equivalent is all that is necessary, as on-the-job training is provided.
Refinery pump system operators (~$70K)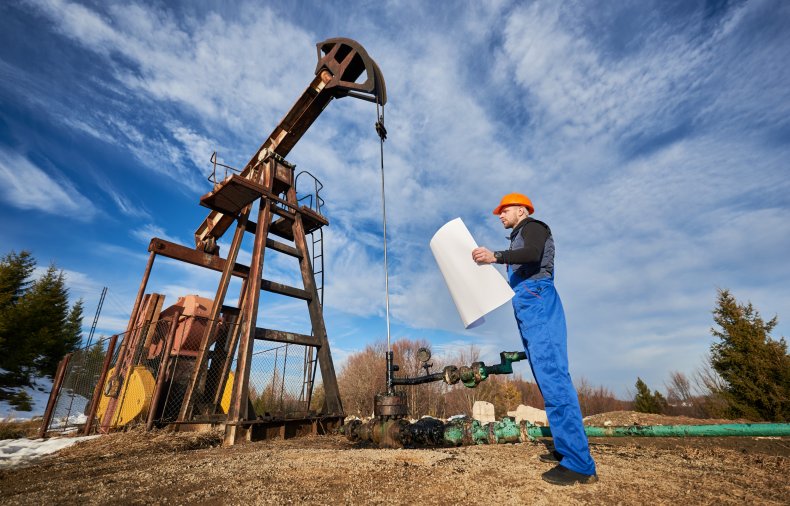 Petroleum pump system operators are responsible for operating and controlling petroleum refining and processing units.
A high-school diploma or equivalent is all the education required for this well-rewarded role.
Transportation inspectors (~$80K)
This position involves inspecting equipment or goods related to transporting both cargo or people.
This handsomely remunerated position requires a high-school diploma or an equivalent qualification.
Power plant operators (~$80K)
Power plant operators are responsible for controlling, operating and maintaining machinery to generate electric power.
With Long term on-the-job training offered, a high-school diploma or equivalent can be enough to secure this position.