Tech Tools to Automate Your Job Search
There's never been a better time to be a job seeker.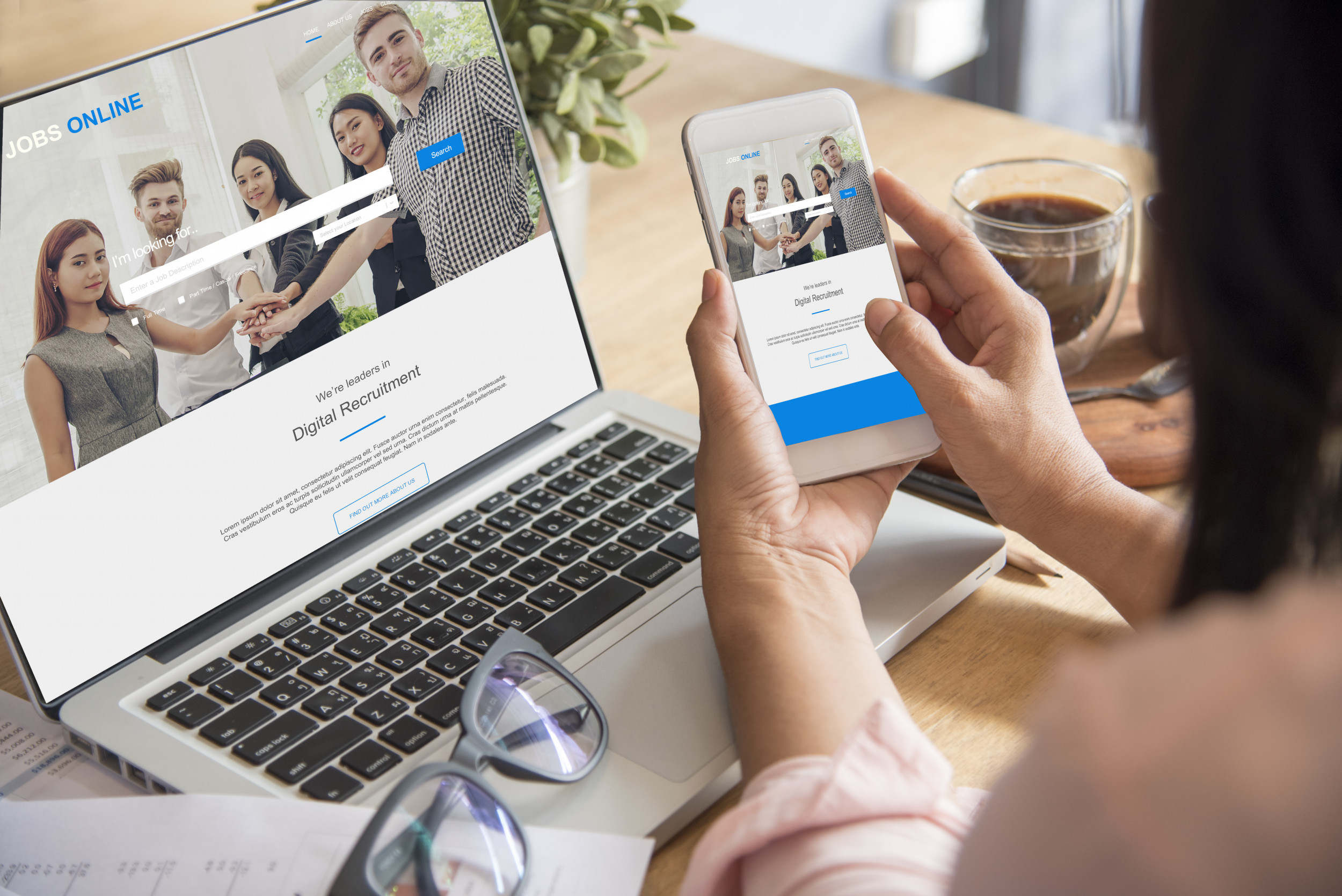 These days, very few people have the time to search for their next director, vice president or executive role by sorting through countless posts online. It's the twenty-first century — you can enlist tech tools to help you automate your job search and get where you want to be faster. It's easier than you might think.
Taking the steps outlined below will save you time and deliver results so you can navigate your job search efficiently. Who said landing your next role had to be difficult?
LinkedIn
This probably isn't the first time you've heard how important LinkedIn is for landing your next role, but many people don't realize that having a profile and adding a few connections isn't enough to really make use of the site. Don't just think of your LinkedIn profile as a digital resume — it's more like a product you're trying to sell.
You wouldn't just release a product (or create a website explaining your product) without making any effort to get the word out; you'd look for ways to target potential customers through marketing strategies. When it comes to LinkedIn, taking a similar approach would be prudent.
Yes, LinkedIn itself isn't exactly an automated tool — but when you're effective enough at optimizing your profile with the right information, the effort you put in up front will ensure the wheels keep turning on your job search, even when you're sleeping.
Thousands of companies may be interested in hiring you, but you need to help them out by making yourself searchable.
Keywords
If a recruiter is searching for a new VP for a company in the FMCG sector, one of the first things they'll do on LinkedIn is search for a term like "FMCG VP." What are the chances that your profile will appear in the search results?
Having a good network will boost your visibility, but just as important is putting the right keywords on your profile.
Let's start with the headline: the description of your job title next to your name. You only have 220 characters, so you need to include everything people might be searching for here (while also coming up with something engaging and easily digestible). If there are a few terms people could be searching for, try to include them all.
The next thing to focus on is your summary, which should outline who you are and what you do. Since you have more space here, it's a unique opportunity to include more keywords, like your achievements, qualifications, or experiences not included in your "work experience" section.
Customized content
Once you've nailed the keywords in your main profile, it's time to move on to posting. This isn't about keywords but rather writing something so valuable that people want to comment on, like, or share. This will get your content onto more peoples' radars, increasing your exposure and boosting your chance of a job offer.
To increase the success of your posts, consider adding media. Posts with images get double the engagement, and people are 20 times more likely to share posts with videos.
Esferas
But don't stop there. You can take your LinkedIn profile even further by using solutions that grow your profile without you having to do anything at all. For instance, Esferas is an automated LinkedIn tool that helps you expand your network.
The software visits profiles, contacts people, and sends connection requests on your behalf to increase your visibility and generate leads. Other tools offer similar features (like Dux Soup and Clevery), but Esferas is the only one that's fully automated — you don't even have to log into your account each day to keep it going.
And since technology never sleeps, it will work for you 24/7. You'll wake up to messages and new connections — what could be more time-effective?
Work on Your Resume
Although platforms like LinkedIn are becoming more important in the job search process, you can't forget about your resume altogether — almost all vacancies still ask for them.
You've probably heard that most recruiters will scan a resume and decide who to interview in a matter of seconds. This means you could be spending hours perfecting a document that's getting you nowhere.
The solution? Use automation to optimize your resume. Jobscan is a tool that scans your resume and gives you a score and feedback based on your formatting, skills, experience and other factors. You'll still have to do the work yourself, but at least you can use automation to ensure those hours are spent productively.
Automatic Alerts
When you're in the midst of a job search, you're probably checking job boards multiple times a day. But did you know that you can make things much easier for yourself by signing up for automatic email alerts about the types of positions you're interested in?
For example, on Indeed, you'll see a box below the search bar where you can enter your email address and sign up for job alerts. Most other job boards offer something similar.
Similarly, there are ways to automate your search on the rest of the web. The most useful tool is Google Alerts, which will send alerts to your email when relevant content appears online that meets certain criteria (which you can choose).
Landing a Great Role has Never Been Easier
Don't believe the hype about how the labor market is more competitive than ever and the selection process more grueling — while there's some truth to this, there's never been a better time to be a job seeker. What does a little competition have on cutting-edge technology that searches for jobs while you sit back?
It requires a little preparation to set up the tools outlined above and get to grips with the technology, but once that work is done, the leads will come to you. So, sit back and relax: Automation has this one handled.