The Techies Project by Helena Price Finds the Voice of Tech That's Seldom Heard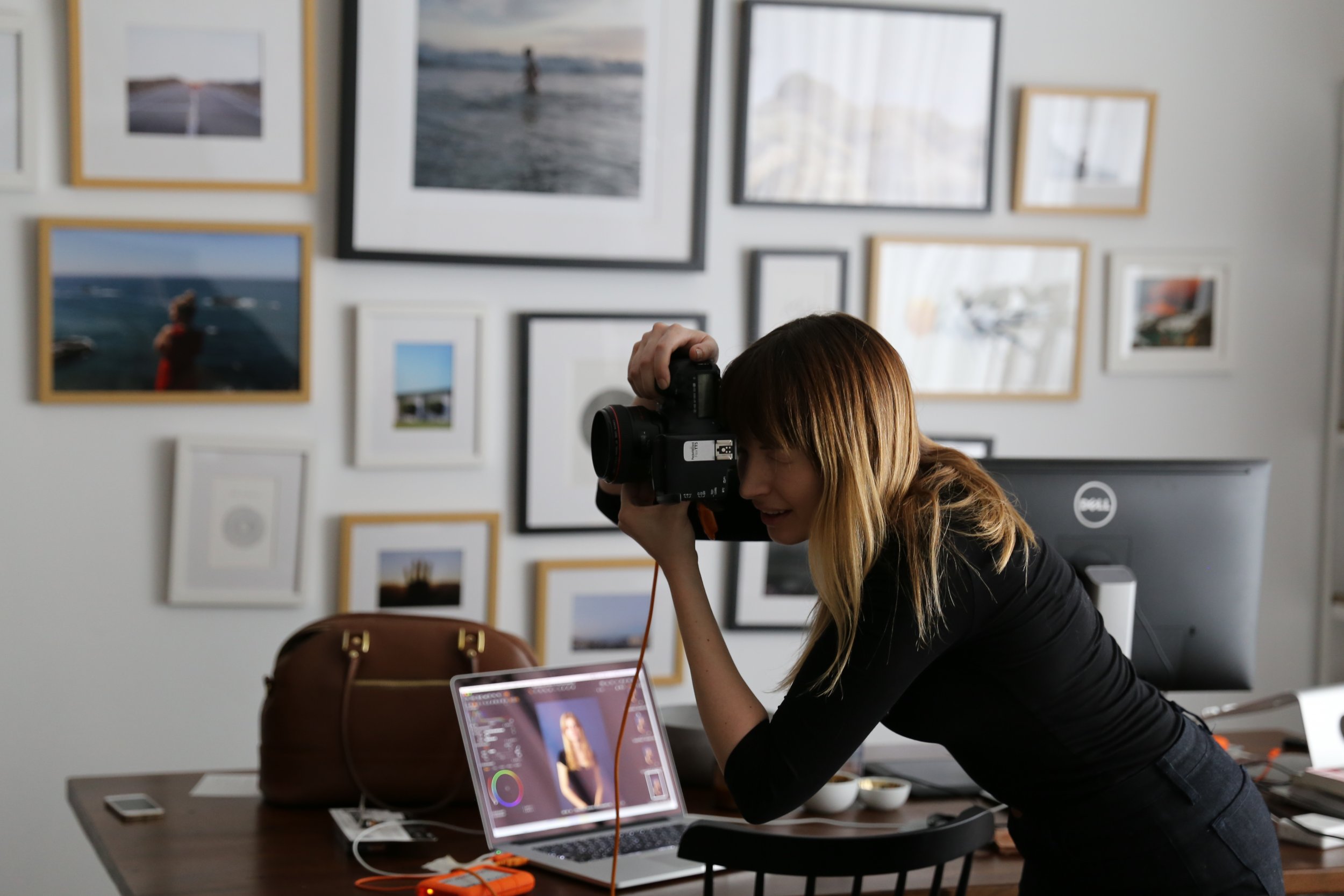 Silicon Valley's diversity problem isn't a secret. The world of technology is overwhelmingly white and Asian, and the leadership is mostly male. Two years ago, tech giants like Google, Apple, Microsoft, Facebook and Twitter began to release reports on the homogenous face of their own workforces. The public disclosures and the hiring of a "head of diversity" may help a little, but change is coming slowly. Women and people of color fare much worse in tech than in the U.S. workforce as a whole, and that's not exactly an even playing field.
There are business implications for this. Tech keeps solving the issues it knows, which are problems of the city-dwelling wealthy, but lost in the numbers like 3 percent (the number of black women engineers) is what it's like to actually work as a black woman in engineering. They aren't a majority, but there are thousands of tech employees who work in places where few other employees look like them because they're immigrants or the only women or are LGBT.
Those stories are what Helena Price, a photographer and artist, hoped to tell with her Techies Project. Price, who worked at several jobs in tech, the last one being head of communications and business development at a startup, decided to take a leap into commercial photography several years ago. Since then, she's worked with dozens of major companies in the valley, photographing "a lot of people holding iPhones in aspirational situations," but she always wanted to give back with a personal project.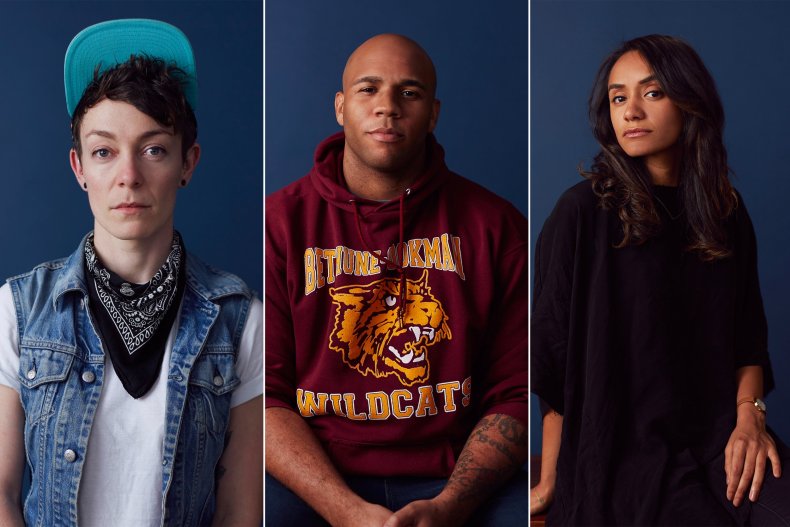 That project is a database of portraits and stories from workers who feel they're in the minority.
Price launched Techies with a post on the website Medium, calling for subjects. The response—over 500 people employed in tech who wanted to tell their story—surprised her. She spent hours whittling the list down to 280 subjects. "I gravitated to people that came from backgrounds you wouldn't expect. They've got through crazy obstacles to get where they are, and they still have a really hard time in tech, but they stay," Price says. "They're really proud of what they've done."
One of the themes she wanted to explore was the sense of isolation techies can feel when they're not part of a dominant group—a feeling that can exist even when there are hundreds of people going through the same difficulties at other companies.
It's a sentiment that shows up often in Price's work, as when Nancy Douyon, a program manager with Google who contributed to the project, says it can feel hard to "[be] yourself in a world where being yourself seems wrong."
"The culture just didn't seem to want me. So I faked it," Douyon says. "I fake-laughed at jokes, I faked pretended to see movies I hadn't seen. I faked drinking beer when I thought it was disgusting. I tried to be a bro when there's not an ounce of bro in me.... It's pretty draining."
February Keeney, a transgender woman who works as an engineer, says the privileges she enjoyed while presenting as a man suddenly became apparent after she transitioned to being a woman. "In the 15 years of my career prior to transitioning, I was never, ever labeled as 'aggressive,'" she said. "Post-transition, I got that feedback constantly. Especially when I was seeking any form of promotion. Where that very behavior that almost guarantees reward of promotion in a male, it was used as criteria to claim that I was unsuited for a particular promotion."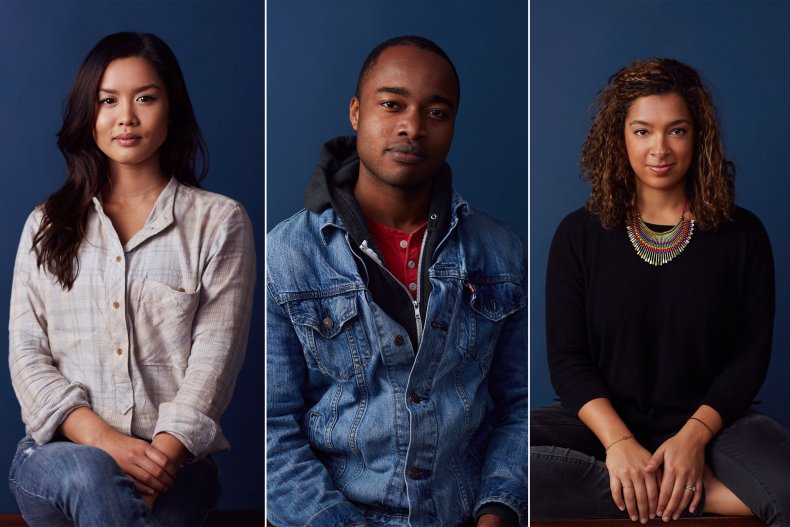 There are other ways to not fit into technology, as Kent Brewster, who has 38 years in the industry despite not having a college degree, found out. It's a fact that hurt him in an industry downturn. "I'd started as the guy who ran shipping and receiving and stuffed floppies into envelopes to where I was the person running the entire web-facing front end of the practice management division of WebMD. Going from that into 'OK, now go find another job' in an industry that won't talk to you at all if you don't have a CS degree—that was a bath of cold water," Brewster said.
Price also wanted to tell the stories of what it took for people to reach the valley. "People in my project who grew up in extreme poverty, refugees of war, immigrants, sometimes undocumented immigrants," she says.
Everett Katigbak, creative director at Shyp, grew up in Chino, California, and says many of his friends fell into gangs and drugs. "Some of them went to jail, and it just didn't end up well for them."
Though the project may seem like a criticism of Silicon Valley's exclusionary culture, Price says the entire thing came from her love for the industry. "People come for reasons you wouldn't expect, and they come from places you wouldn't expect, and they're here because they love tech and want to make it better," she says.
Price was determined to lose money on the project to avoid criticism that she was exploiting the topic or the stories. She eventually accepted some help from sponsors when she realized she "was going to go in the hole on this project pretty deep." Some of that help came from Facebook and Medium, two companies that are struggling with their own diversity issues. "Companies now are actually interested in doing diversity work instead of just posting the numbers," Price says. "It's a way for these companies to connect with the issues."
As with any art project, especially one born digitally and designed on social media, there has been some criticism. Mostly it's been that Price isn't the right messenger for the topic. While she acknowledges her position of privilege as a "white chick," she also thinks that kind of criticism makes assumptions about her background.
"I didn't come from money," Price says. "I moved here with, like, $40, and I was super broke the whole time I worked in tech. And I didn't meet anyone in tech who came from that kind of background."
The project did more than document the tech voices that are often silent—it changed how Price sees the industry. "I tried to go into it really neutral. I want to let the stories speak for themselves," she says, "The more I worked on this project, the more I had a point of view that this should change, and I don't really feel bashful about telling people that I don't believe that tech is a meritocracy. We should all do better."