Technology Could Place Kohberger at Scene of Idaho Murders: Ex-FBI Agent
Technology could place Bryan Kohberger, the suspect in the slayings of four University of Idaho students, at the scene of the crime, a former FBI agent has said.
Kohberger, 28, allegedly broke into a rental home near the university's campus in Moscow, Idaho, in the early hours of November 13 and fatally stabbed Kaylee Goncalves, 21, Madison Mogen, 21, Xana Kernodle, 20, and Ethan Chapin, 20.
At the time the killings took place, Kohberger was a doctoral candidate in criminology and a teaching assistant at Washington State University in nearby Pullman.
He was arrested at his parents' home in Pennsylvania on December 30 and is now facing four counts of first-degree murder and one count of felony burglary. Kohberger has yet to enter a plea to the charges, but a lawyer who represented him in Pennsylvania previously said he was "eager to be exonerated."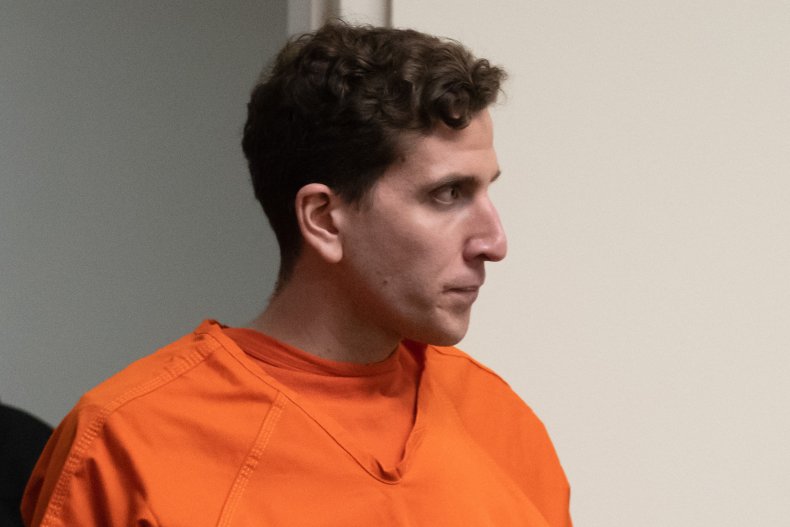 A preliminary hearing is scheduled for late June, at which prosecutors will seek to show there is enough evidence to support the felony charges against Kohberger.
NewsNation reported this week that Goncalves had a Bluetooth speaker in her bedroom and evidence of Kohberger's phone connecting to that device could aid the prosecution's case.
"If Kohberger's phone tried to connect with that Bluetooth device, that's what all of our phones do, they're constantly trying to connect to whatever devices that are, whether they're in the Elantra whether it's in her home... that would go towards placing Kohberger physically, or his cell phone at the scene of the crime," Tracy Walder said on NewsNation.
Walder pointed to the probable cause affidavit that said investigators had connected DNA from a knife sheath found at the scene to Kohberger, and also that a surviving roommate had seen a masked intruder in the house on the night of the killings and said they had "bushy eyebrows."
The affidavit said Kohberger's phone was either turned off or on airplane mode around the time of the killings, but the data right before it was turned off suggested he was heading in the direction of the home while data after it was turned back on suggested he was heading away from there.
If there is evidence that Kohberger's phone connected to the Bluetooth speaker, Walder said it would give "more credence to his DNA sheath being there, him potentially being spotted with the bushy eyebrows.
"That really speaks to the totality of evidence because now you have three things that physically put him there."
Clark Walton, a forensics and cybersecurity expert, also discussed on NewsNation whether a Bluetooth link could place Kohberger at the scene.
"Your iPhone does keep a record of what Wi-Fi networks you've connected to, certain information about those networks," Walton said. "Importantly potentially for this case, the last date and time that that phone was connected to that Wi-Fi network and the same works for Bluetooth, as well."
He added: "Let's say hypothetically at some point in the past Kohberger's phone had initiated or completed a handshake with really any other device in proximity to that house, coming back in close proximity to that house even if the phone were in airplane mode, as was pointed out, that Bluetooth connection may likely still be enabled and that handshake could occur.
"That evidence would stay on the phone and that's something that a forensic examiner could later take and say yes, this phone was in within Bluetooth communication of this speaker."