#TedBundy Trends As People Attack Those Who 'Stan' Serial Killer: 'Remember the Victims not the Psycho'
Ted Bundy is trending once again, after a documentary about the notorious serial killer aired on Investigation Discovery on Sunday. The show, Ted Bundy: Mind of a Monster, is the first part of a new true crime anthology series that delves into the mind of serial killers.
But after the program aired, a number of people took to social media to decry the glorification of the mass murderer by some people online. A number of now-deactivated Twitter accounts, such as @tedbundystan and @bundysb***h praised the killer and compared him to another infamous murderer, Charles Manson, arguing which one was better.
As well as the Discovery documentary, interest in Bundy has been rekindled by two Netflix productions released this year, documentary series Conversations with a Killer: The Ted Bundy Tapes and the drama film Extremely Wicked, Shockingly Evil and Vile, in which Zac Efron played Bundy.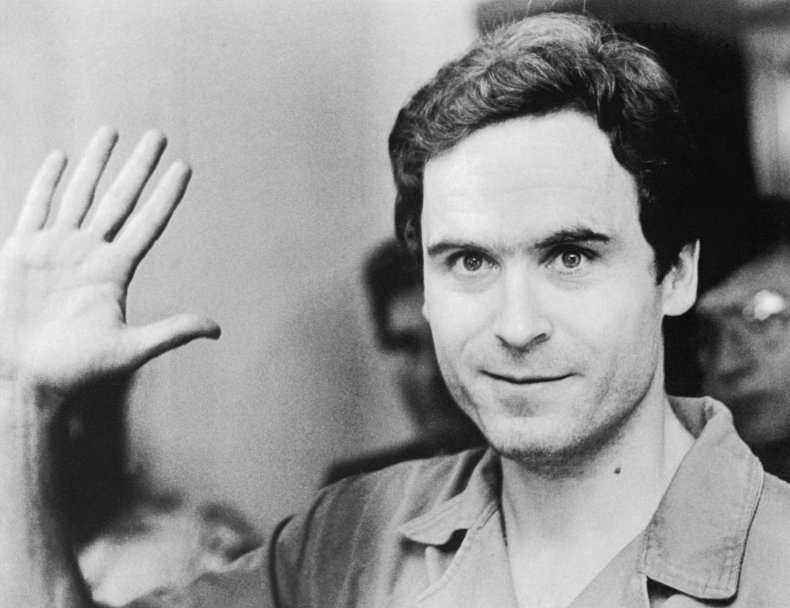 Interest in Manson has also been renewed recently. The cult leader and his murderous followers feature in new Quentin Tarantino movie Once Upon a Time in Hollywood and the second season of Netflix FBI investigative drama Mindhunter.
With Bundy trending once more on Twitter in the wake of the Discovery show, a number of people took to social media to lambaste those who 'stan' the serial killer.
One person tweeted: "I'm no simp but when I saw #TedBundy trending on twitter I gotta say you gotta be a sick fuck to sympathize with that serial killing child molesting motherfucker. Remember the victims not the psycho"
"Just so we're clear, this man was not a hero. Ted Bundy wasn't someone who was kind or special. He was a misogynist who enjoyed murdering women. He wasn't some playful scamp, so please consider his victims," another person wrote.
And another person posted, "y'all don't seem to realize he killed, raped, and abused actual women and he would've done the same s*** to you if his ass didn't get fried"
Bundy, who kidnapped, raped and murdered numerous young women and girls throughout the 1970s, was executed by electric chair on January 24, 1989.
We are unlikely to ever know the full extent of the Vermont native's heinous crimes. While he confessed to 30 murders, the number of women that he killed is likely to be much higher. The first of his victims is believed to be Karen Sparks, an 18-year-old University of Washington student attacked in her sleep on January 4, 1974. She survived the ordeal, but spent 10 days in a coma and suffered permanent brain damage from the attack.
The identified victims that Bundy confessed to killing were Lynda Ann Healy, Donna Gail Manson, Susan Elaine Rancourt, Roberta Kathleen Parks, Brenda Carol Ball, Georgann Hawkins, Janice Ann Ott , Denise Marie Naslund, Nancy Wilcox, Melissa Anne Smith, Laura Ann Aime, Carol DaRonch, Debra Jean Kent, Caryn Eileen Campbell, Julie Cunningham, Denise Lynn Oliverson, Lynette Dawn Culver, Susan Curtis, Margaret Elizabeth Bowman, Lisa Levy and Kimberly Diane Leach.