Ted Bundy Survivor Doesn't Mind Zac Efron's Charming Portrayal In 'Extremely Wicked, Shockingly Evil And Vile'
Zac Efron's upcoming portrayal of serial killer Ted Bundy in film Extremely Wicked, Shockingly Evil and Vile has been met with backlash for a said insensitive view, but one of Bundy's surviving victims doesn't mind the ultra-charming angle. Kathy Kleiner Rubin, who was attacked by Bundy in her Florida State University sorority house in 1978 and lived, thinks Efron is perfect for the charismatic role.
"Now that everything is popping up about Ted Bundy—it's the 40th year since he attacked and the 30th year since the execution—I don't have a problem with people looking at it as long as they understand what they're watching wasn't a normal person," Kleiner Rubin told TMZ.
In the film, directed by Joe Berlinger, director of Netflix's Conversations With A Killer: The Ted Bundy Tapes, Efron plays an ultra-charming, lovable Bundy. The perspective is from that of Bundy's closest loved one, Elizabeth Kloepfer, who long loved Bundy and believed he was innocent. The backlash has implied a serial killer as horrifying as Bundy shouldn't be shown in normal light. But Berlinger explained to Newsweek Bundy was an American celebrity of charm and charisma with fans and followers who believed he was innocent, even after it all.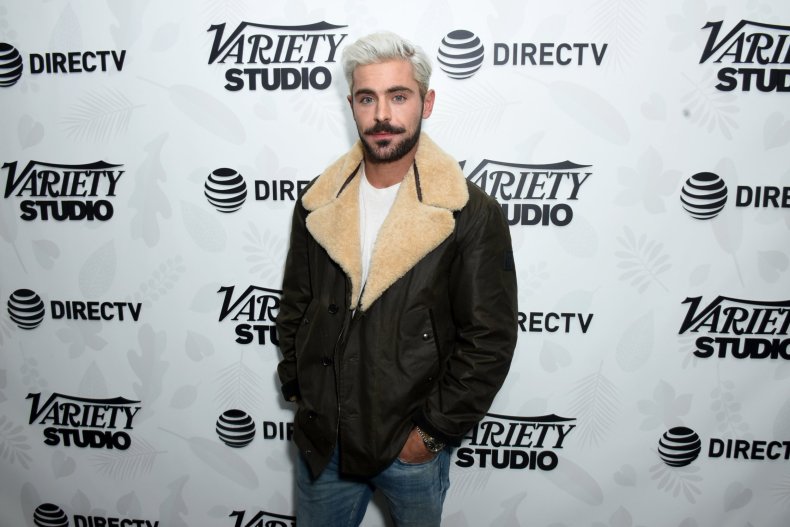 Kleiner Rubin said this is how Bundy was to those who didn't know about his terrible nature. "I believe that, in order to show him exactly the way it was, it's not really glorifying him, but it's showing him. And when they do say positive and wonderful things about him, that's who they saw. That's who Bundy wanted you to see."
The film digs into the normal, family life Bundy created around him. Director Berlinger told Newsweek he viewed some of Kloepfer's personal photo albums, and they looked identical to his own. From beach days to birthday parties, Bundy lived a seemingly-normal life, though in his time as a killer, he killed 30 women.
Kleiner Rubin, who escaped with her life, wants all women to see the film, and take away a similar point to Berlinger: not everyone is what they seem. "I think the movie does glorify more than I think he should be, but like I said, I think everyone should see it and understand him as what he was even when he was the perfect son," she explained "I think hopefully it will make women—mainly that's my heart, to care for the women—to be more aware of their surroundings and to be cautious. He had different tactics that he used to help people- to help people get in cars or do things. In your gut, if you feel that something doesn't feel right, just say no."