Ted Bundy's Girlfriend and Her Daughter to Speak in New Documentary After Netflix's 'Extremely Wicked'
An upcoming Amazon documentary series, Ted Bundy: Falling for a Killer will feature Ted Bundy's girlfriend and daughter's personal takes on the serial killer for the first time since they shared a close relationship with him. In the film, which is scheduled to be released in 2020, Elizabeth Kloepfer and her daughter Molly, whom Bundy helped raise, will open up about their life with Bundy as a loved one and father figure, according to Decider.
Kloepfer has been relatively quiet about her experience with Bundy. In 1981, under the pseudonym Elizabeth Kendall, she published the book,The Phantom Prince: My Life With Ted Bundy, which is no longer in print. Along with the new documentary series, though, the book will be updated and reissued.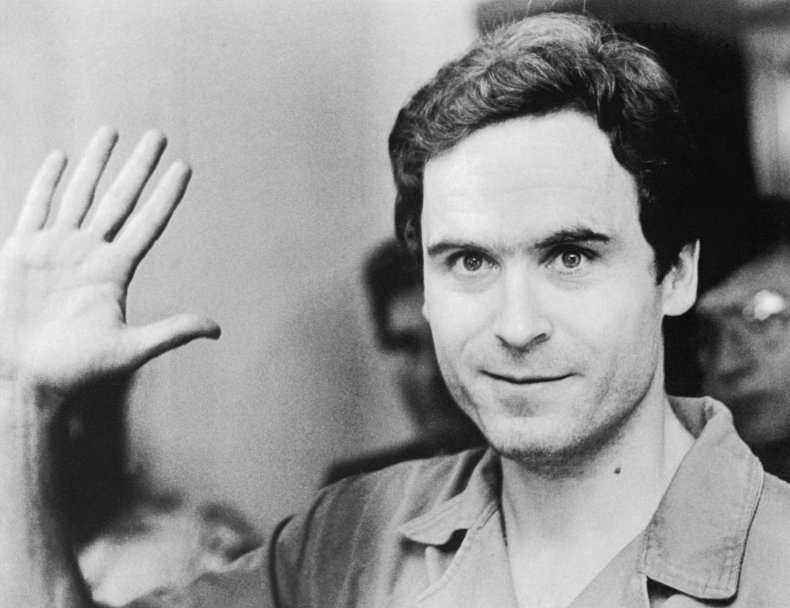 Now, Kloepfer and Molly will be the subject of five episodes that take a new approach to the Bundy story. Not only will they explore their history with Bundy, his place in American history will be covered, too. Bundy's acts took place in the 1970s, which corresponded with the second-wave feminism of the decade. As former women in Bundy's life, Kloepfer and Molly will discuss Bundy's apparent hatred of women and how it connected to the movement.
The news of the documentary comes just months after Netflix released an adaptation of the story in Extremely Wicked, Shockingly Evil and Vile. The dark film follows the story of Kloepfer (played by Lily Collins) and Bundy (Zac Efron) as he is accused and convicted of murder. While their relationship is tested and Kloepfer is left searching for answers, Bundy escapes prison twice and gets married to another woman, Carole Ann Boone (played by Kaya Scodelario), all while Kloepfer processes the loss of her loved one and birth of a monster.
Bundy, one of America's most notorious serial killers, confessed to 30 murders, but it is believed he committed many more. His story received national attention because many young American women reportedly found Bundy dreamy and didn't think he was capable of being a murderer. His trial was also the first publicly televised murder trial in American history, which made it a spectacle.
With cameras on him, Bundy put on a show in the courtroom. He fired his legal council and acted as his own lawyer. While the judge found his legal skills promising, Bundy was sentenced to death by electric chair. He was executed in Florida in 1989.
In addition to Extremely Wicked, Bundy is the subject of Netflix's documentary Conversation With a Killer: The Ted Bundy Tapes. Both are directed by Joe Berlinger.
Ted Bundy: Falling for a Killer is set to be released in 2020.