Ted Cruz Insisted His Wedding Ceremony End with the CD Version of Aladdin's 'A Whole New World'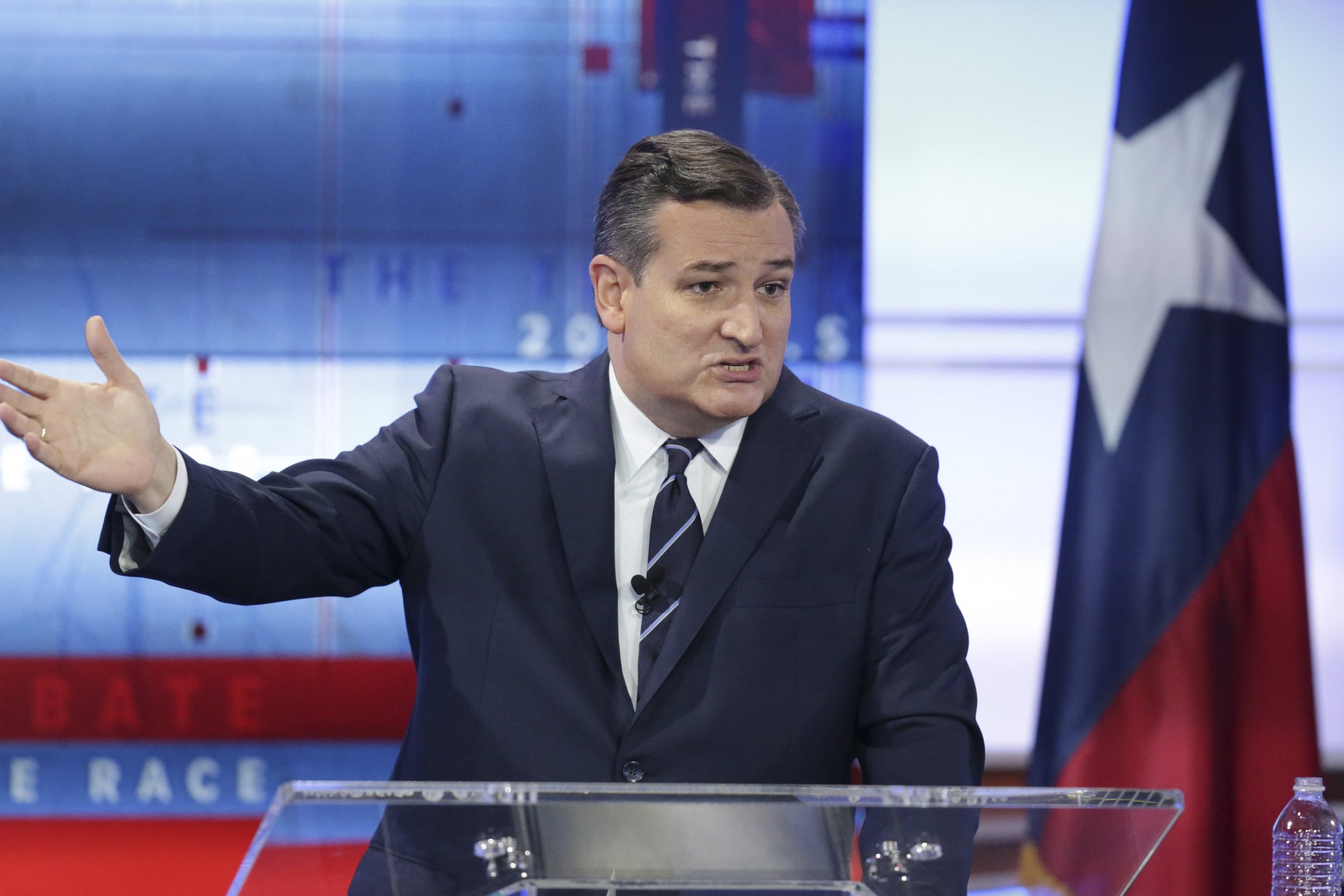 Texas Senator Ted Cruz insisted that CD version of Aladdin's "A Whole New World," be played at the end of his 2001 wedding ceremony, a new interview with his wife, Heidi, revealed.
In an interview with The Atlantic released Thursday, Heidi Cruz recounted that she was initially against playing the CD version of the 1992 Disney song because she had hired and paid for a band with a violinist. When she asked why they didn't just have the band play the children's song, Ted Cruz, who was 29 at the time, had a simple response. "Because," he explained, "no one can do Aladdin."
Heidi Cruz went on to use the song, which is about taking a magic carpet ride, to explain her path alongside her husband, and her mission to strike a balance between her high-stakes career, motherhood and senatorial wife duties.
"I do appreciate that Ted started our life together with that song, because there's some truth to it," she said. "He'll be like, 'It's such a great life! We have so much adventure ahead! It's like our magic-carpet ride,'" she continued. "And sometimes I'm like, 'I hope we don't hit the cement.'"
The Aladdin story offers rare insight into the Cruz's 17-year marriage. While Ted Cruz often thanks his wife and calls her his best friend on the campaign trail, he tends to stay away from personal anecdotes. Perhaps that's because one of the last stories told garnered some head scratches and a fair share of criticism.
During a CNN Town Hall during the 2016 election, Heidi Cruz shared an anecdote about their early days of their marriage. "When I married Ted, we got back from our honeymoon, and he went off to the store and came home by himself. And I was completely shocked to see that he arrived back at our apartment with literally 100 cans of Campbell's Chunky Soup. I never bought 100 of anything," she said.
When Heidi tried to explain to her husband that buying that many cans of soup was absurd and that she had plans to cook meals, her husband replied, "No, I know you. you won't be making things." She went to return the cans, but after a conversation with her mother decided to rebuy them.
In her Atlantic interview, Heidi directly addressed some of the early struggles of her marriage, including an episode in 2005 where she found herself alone and distressed on the side of a freeway. A police report at the time called her a "danger to herself."
She had just left her White House job to move to Texas to be closer to her husband, who had just been appointed as solicitor general. "It was, like, all of this—like, 'Why am I here? And by the way, I gave up living where my family is to come here, so that I could sit on [the] 290 freeway every week to go work for a company that's actually headquartered in New York, and I could be in headquarters if I wasn't here with you," she said. "Like, I mean, all these things, right?" she said. "And so, I dipped."
Things have since improved greatly, she explained. "We were early in our marriage. … It's a wonderful thing—like, in a great way, you amplify each other. You're a couple now, you're two together, stronger. But before that, you make all your own decisions," she said. "And there's an adjustment that takes place when you realize that life is now all about the two of you, and that's fine, but there are trade-offs."