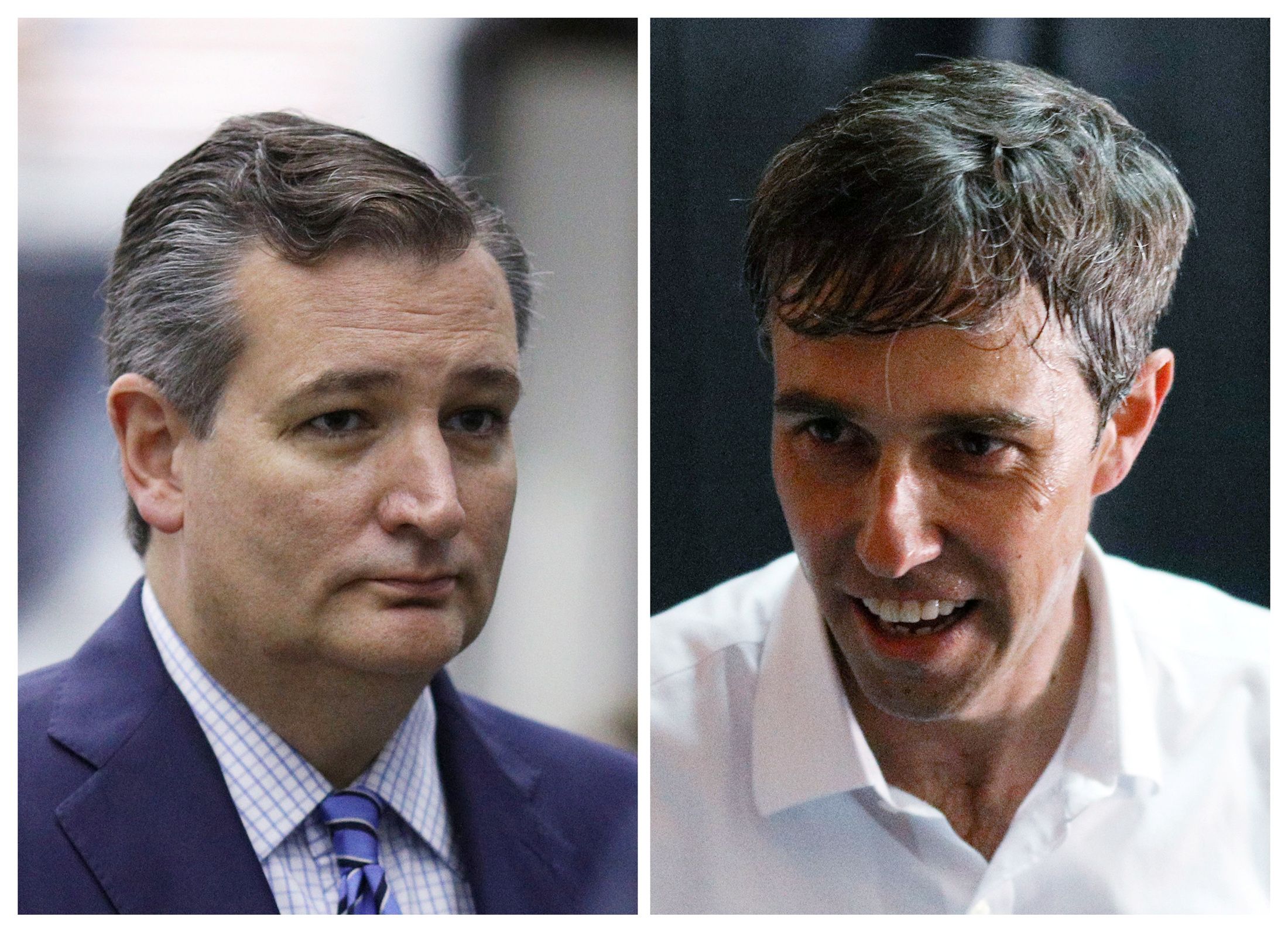 Senator Ted Cruz and Democrat challenger Beto O'Rourke are still close in the race for the Senate in Texas.
Results from a Public Policy Polling poll showed Cruz leading O'Rourke by just 3 points: 48 percent to 45. If the votes stay the same, O'Rourke's office would be within its rights to call for a recount, given the gap is below the 4-point margin of error. Around 8 percent of voters were undecided.
Individual questions within the survey, which was released on Thursday, showed that the public had a 48 percent disapproval opinion of Ted Cruz's work, compared to 43 percent approval. In comparison, O'Rourke had a 40 percent unfavorable opinion rate, compared to 39 percent favorable. Twenty-one percent were not sure what they thought of O'Rourke.
Earlier this week, another poll showed O'Rourke had the lead over the incumbent. According to a poll conducted by Reuters, Ipsos and the University of Virginia Center for Politics, voters favored O'Rourke 47 percent to Cruz's 45.
If O'Rourke manages to dethrone Cruz, he would become the first Democrat member to represent Texas in the U.S. Senate for 25 years. UVA Center for Politics director Larry Sabato said O'Rourke was in with a chance, according to Reuters. "There's a possibility it could happen," Sabato said. "I'm not saying probably. But it's possible."
Sabato said Cruz's reputation had suffered following his unsuccessful campaign to become the Republican presidential candidate for 2016: "That damaged him with parts of the Texas electorate that he needs for re-election."
Despite Cruz and Donald Trump's nasty battle in 2016, the U.S. president has given his full endorsement to the incumbent senator. "I will be doing a major rally for Senator Ted Cruz in October," Trump tweeted at the end of August. "I'm picking the biggest stadium in Texas we can find. As you know, Ted has my complete and total endorsement. His opponent (O'Rourke) is a disaster for Texas—weak on Second Amendment, Crime, Borders, Military, and Vets!"
The Public Policy Polling poll surveyed 613 registered voters in Texas between September 19 and September 20. The Reuters, Ipsos and the University of Virginia Center for Politics poll surveyed 992 people between September 6 and September 14.
Cruz and O'Rourke will debate for the first time on Friday. Cruz has held his Senate seat since January 3, 2013. He replaced Kay Bailey Hutchison, who is now the United States Permanent Representative to NATO.