Ted Cruz, AOC Spar Over Delayed COVID Relief After McConnell Approves Senate Recess
The Republican Senator Ted Cruz and Rep. Alexandria Ocasio-Cortez (D-NY) entered a spat on Monday evening after a fresh COVID-19 relief bill was further delayed by Senate Majority Leader Mitch McConnell's granting of a Thanksgiving recess.
Posting on social media, the Democratic congresswoman warned that Americans were "going hungry" across the country as further stimulus continued to held up by stalled negotiations. She also raised a complaint about McConnell's decision to call a holiday recess.
The Senate is expected to return from the Thanksgiving holidays next week. Meanwhile, millions of Americans are still out of work following the coronavirus crash in spring. According to Bureau of Labor Statistics data, U.S. unemployment stood at 6.9 percent in October, roughly double the levels witnessed in February.
"People across the country are going hungry, COVID is set to explode, and Mitch McConnell dismissed the Senate last week," Ocasio-Cortez tweeted. "I don't know how these people can sleep at night. I really don't."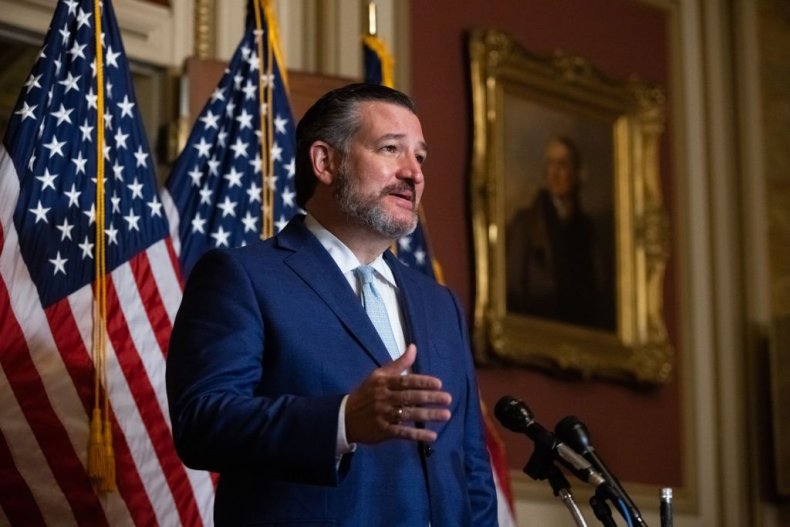 Her remarks have been liked and shared on Twitter more than a quarter of a million times.
Reacting to the New York representative's post, Sen. Cruz accused Democratic lawmakers of filibustering a $500 billion COVID relief plan put forward by GOP senators.
"Why is your party filibustering $500 billion in COVID relief?" the Republican lawmaker asked. "And Joe Biden is cheering them on. Thinking that blocking relief somehow helps Dems win Georgia."
Ocasio-Cortez replied that the House of Representative did not have the power of the filibuster, and noted that the Democratic majority in the chamber had passed the $2.2 trillion HEROES Act earlier in the year.
She also accused the GOP of trying to "pass off" bailout for Wall Street as COVID-19 "relief" in its own stimulus proposals.
"AOC seems not to know there are Democrats in the Senate," Cruz replied. "Or that Joe Biden (also a Dem) is publicly calling on Senate Dems to continue filibustering COVID relief because he thinks it will help them win Georgia."
Senate Democrats voted against a Republican proposal that would offer $500 billion of COVID relief, a significant lower amount than that offered in the CARES Act that Congress passed at the height of the coronavirus outbreak in March.
The New York Times reported on Sunday that President-elect Joe Biden's team was urging Democratic leaders on Capitol Hill to reach a deal with the GOP over COVID relief funding. The newspaper added that Biden's advisers were also calling for the leaders to accept a smaller relief package than the one they had proposed, if necessary.
But the Biden transition team later denied the report, and told NBC News that the Democratic president-elect "fully supports" the negotiating positions of House Speaker Nancy Pelosi and Senate minority leader Chuck Schumer.
Newsweek has contacted the Biden transition team for comment and will update this article with any response.