Beto O'Rourke Shoots Down Ted Cruz's Accusation That He's Secretly Funding the Migrant Caravan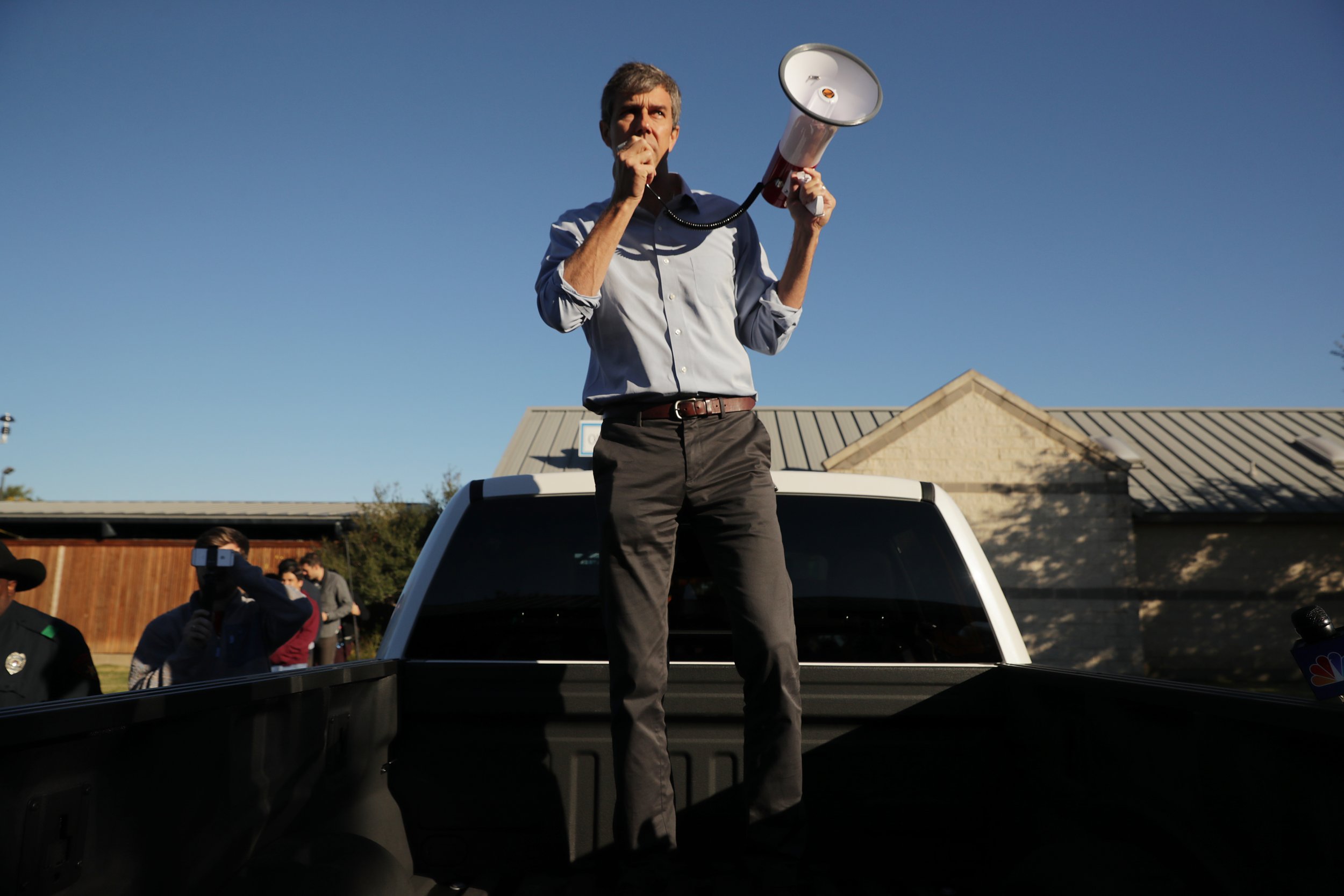 Following the release of an undercover video from far-right group Project Veritas Friday, Ted Cruz questioned whether his Texas Senatorial opponent, Democratic Congressman Beto O'Rourke had used campaign money to fund the caravan of asylum seekers currently traveling towards the United States-Mexico border.
"Two basic Qs every reporter should ask Beto today: (1) should the "caravan" be allowed to cross illegally into Texas? (Beto refuses to answer.) And (2) did your campaign dollars illegally fund their doing so?" asked Cruz on Twitter.
Cruz's questions came after Project Veritas, an organization run by James O'Keefe that attempts to take down institutions they disagree with by sending undercover operatives into campaign officesand newsrooms to ask probing questions, released a heavily-edited video that made it appear field officers in one of O'Rourke's officers were sending aid to the caravan.
O'Keefe has been admonished by the California Attorney General's office in the past for editing videos to mislead his audience. When reached by phone, Project Veritas' Marco Bruno told Newsweek that he would not release the unedited O'Rourke footage for verification. Bruno also told Newsweek that some members of the caravan had already arrived in the United States and that the O'Rourke campaign was aiding them. When the validity of that statement was questioned, he reiterated it.
The O'Rourke campaign said that staffers were referring to an unrelated incident where the government left around 100 asylum seekers at a bus station in downtown El Paso. A nonprofit Catholic immigration shelter, Annunciation House, then took them in.
"Staff members took it upon themselves to use prepaid cards from one of our more than 700 field offices to buy baby wipes, diapers, water, fruit and granola bars, and donate them to a local humanitarian nonprofit named Annunciation House that helps mothers and children in the community," said Chris Evans, O'Rourke's communications director to Newsweek. "The value was under $300 and it will be appropriately reported to the FEC [Federal Election Committee]."
Under FEC rule, campaigns can donate their donations to charity, "as long as the candidate does not receive compensation from the charitable organization before it has expended the entire amount donated."
Cruz later pushed O'Rourke to respond to President Donald Trump's decision to send up to 15,000 members of the military to the U.S.-Mexico border to prevent the caravan from entering the country.
"Beto has not answered the simple question: should we allow this caravan to cross illegally into the state of Texas? My answer and the answer of millions of Texans is, 'absolutely not,'" said Cruz.
O'Rourke issued a response to the question that called for unity. "Ted Cruz pushes fear and paranoia because he wants to divide and mislead Texans four days before this election," he said. "We should be bringing people together and defining ourselves not by who we are scared of but what we want to achieve."