Texas Lawyer Files 'Birther' Suit Against Ted Cruz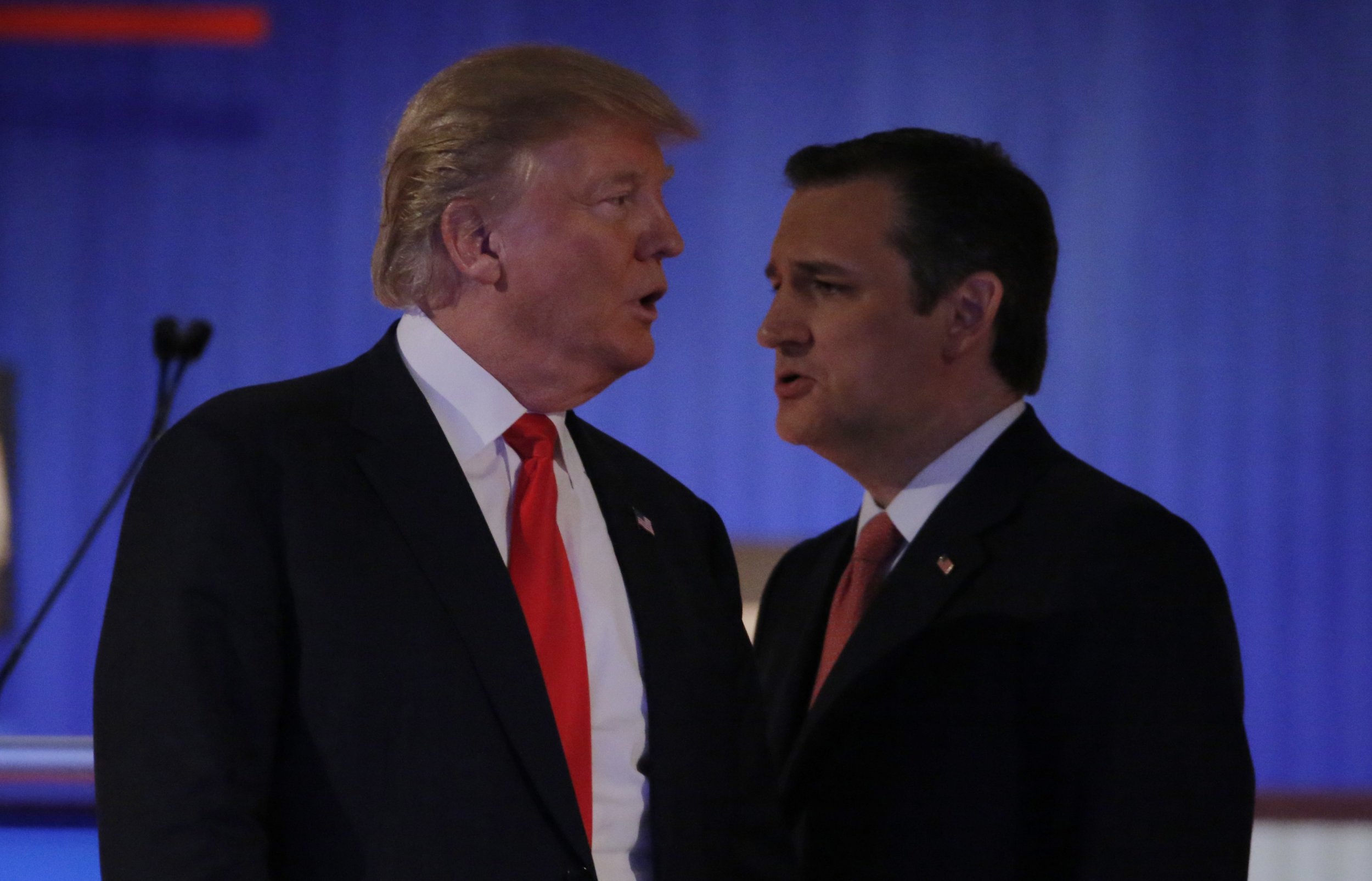 For weeks, Donald Trump has suggested that a court should decide if Senator Ted Cruz of Texas, who was born in Canada, is eligible to become president.
Now, it seems, Trump may get his wish: On Thursday, Newton B. Schwartz Sr., a Texas trial lawyer, filed a complaint against Cruz in the U.S. District Court in Houston asking a judge to resolve the issue.
Schwartz, 85, of Houston, was formerly an assistant U.S. attorney in the Southern District of Texas and a member of the Judge Advocate General's (JAG) Corps, the legal branch of the U.S. Air Force, according to his website. His practice areas include automobile collisions, class-action suits, immigration, intellectual property and medical malpractice, he says.
The Constitution lays out three requirements for becoming president: A person must be at least 35 years old, must have lived in the U.S. for 14 years and must be a "natural born citizen." But, much to Cruz's likely chagrin, the founders did not explicitly define "natural born citizen," leaving it up to Congress and the courts to determine the meaning of the term.
In recent weeks, after Trump raised the issue of Cruz's eligibility, a number of legal scholars have come out both in favor of and opposed to Cruz. Two former solicitors general wrote recently in the Harvard Law Review that Cruz, whose mother is an American citizen, is likely eligible, while one of Cruz's former Harvard Law professors, Laurence Tribe, has argued that he is not.
"The entire nation cannot afford such constitutionally confusion [sic] and uncertainties overhangings [sic] the electorate process," Schwartz writes in the 28-page complaint.
In an interview with The Wall Street Journal, Schwartz said he had voted for Republicans in the past but is likely to support independent Vermont Senator Bernie Sanders in this year's election. He also said he was surprised "nobody else filed" a similar suit—yet Alan Grayson, a Democratic lawmaker from Florida, has threatened to do just that.
In Thursday night's Republican debate on Fox Business Network, Cruz lashed out hard at Donald Trump when pressed on the issue of his birth, suggesting that, under strict constitutional originalism, Trump too would be ineligible for the White House, given his own mother's Scottish birth.