Ted Cruz Breaks From Campaign for Climate Change Denial Hearing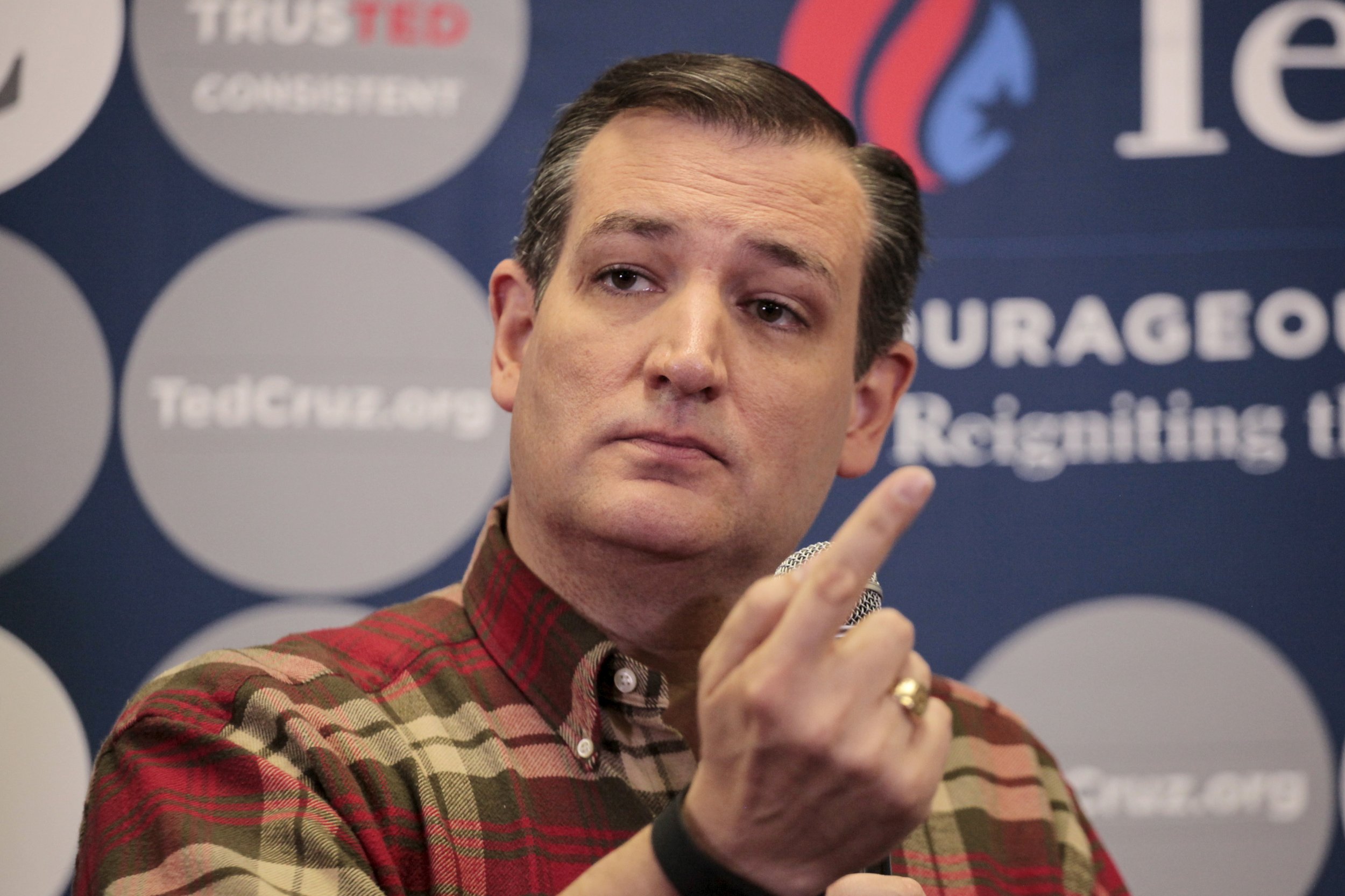 On Tuesday, Ted Cruz left the campaign trail to return to Washington, where he hosted a Senate subcommittee hearing criticizing mainstream climate science as "alarmist."
Cruz relied on one of his most-cited arguments, that the earth has not warmed in the past 18 years, based on data for remote sensing satellites. According to these data, the Earth's temperature peaked in 1998. But most climate scientists, including some questioned by Cruz Tuesday, dispute the validity of those numbers. Cruz also invited a number of prominent climate change deniers to testify before the committee.
Most climate scientists argue that, while the past 18 years may not show a year-over-year increase in temperature, over the long term, the Earth is warming.
In the past, Cruz has argued climate change science does not support the theory of global warming and has called environmental scientists who support the theory "climate change alarmists." Around 97 percent of all scientists who study the climate agree climate change is happening and that it is human-driven.
Cruz also accused "those in control of the funding stream" of climate change science of quashing competing data. Multiple government agencies study climate change, including NASA and the National Oceanographic and Atmospheric Administration. Still more have treated climate change as a real threat and have devoted resources to studying it—most notably the intelligence agencies, including the CIA, the Department of Defense and the Department of Homeland Security, which includes the Coast Guard.
Democrats, including those on the subcommittee, blasted Cruz. "Ted Cruz may be the latest candidate to use his office to stoke doubts about climate change, but virtually all the Republicans running for president share his commitment to denial and defeatism about America's capacity to lead the world in confronting this challenge," Hillary Clinton's campaign chairman, John Podesta, said before the hearing, according to Politico.
"The only thing that requires a serious scientific investigation is why we are holding today's hearing in the first place," added Senator Ed Markey, a Massachusetts Democrat, who sits on the subcommittee.