Ted Cruz Co-Authors Bill Banning U.S. Officials From Using Products From Chinese Telecom Companies Huawei and Tencent
Texas Republican Senator Ted Cruz and Missouri Senator Josh Hawley are planning to introduce legislation that would limit the usage by U.S. officials of telecommunications devices thought to be backed by the Chinese government, according to a Thursday announcement. Specifically mentioned in the proposed bill is Huawei, a company that has been accused of using 5G network technology to spy for China.
Charges were leveled against Huawei by the Department of Justice in February, alleging the company engaged in practices designed to obtain trade secrets from U.S. tech companies.
In a Thursday statement, Cruz said companies like Huawei, Tencent and ZTE functioned as "espionage operations for the Chinese Communist party, masquerading as telecom companies for the 21st century."
"Prohibiting the use of these platforms and stopping taxpayers dollars from being used to capitalize Chinese espionage infrastructure are common sense measures to protect American national security," Cruz continued.
Senator Hawley claimed Thursday that Chinese technology companies "actively conspire with the [Chinese Communist Party] to conduct international surveillance and present an ongoing threat to the United States and our allies. American taxpayer money should not fund UN contracts that benefit the Chinese Communist Party."
Newsweek reached out to Huawei and Tencent for comment.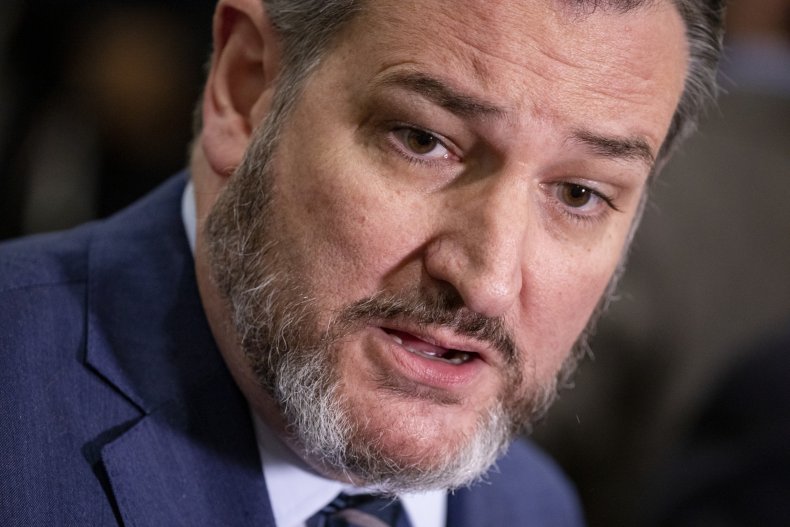 Under the proposed legislation, known as the Countering Chinese Attempts at Snooping Act (C-CAS) of 2020, both the U.S. Secretary of State and Secretary of Defense would put together a list of technology companies they believe are "subject to influence or control by the Government of the People Republic of China or the Communist Party of the People's Republic of China."
U.S. officials would not be allowed to use government money to "conduct official business over any social media, computer or smartphone application, or telecommunications technology produced, operated, or hosted by a company" on the list.
Chinese telecom company Tencent partnered with the United Nations to provide teleconferencing during the coronavirus outbreak through the use of Tencent's VooV Meeting app. Were the C-SAS Act to become law, no U.S. funds would go towards the funding of that contract.
Allegations toward Huawei from the DOJ include attempts to "misappropriate" intellectual property from American technology companies, such as user manuals for internet routers, source code and other copyrighted works.
Huawei also allegedly established a program that would provide bonuses for any of its employees that was able to successfully steal information from other companies.
However, Huawei has become a leader in worldwide telecommunications. In January, it was announced that Huawei would help the United Kingdom construct its 5G infrastructure, prompting Senator Cruz to call the decision "deeply unfortunate."
Claiming Huawei's involvement would "endanger the national security of Britain, the United States, and our allies, for generations to come," Cruz's January statement also called Huawei a "global espionage operation run on behalf of the Chinese Communist Party."
Some British conservatives concurred and asked U.K. Prime Minister Boris Johnson to completely remove Huawei from the 5G project. That motion was defeated in Parliament.
"Any attempt to further restrict Huawei 5G equipment, or to remove existing 4G equipment will not only incur very significant costs, but prejudice trade relationships with China and will significantly set back the government's broadband ambitions," wrote Huawei U.K. board member Sir Michael Rake in an open letter to Parliament in March.