Ted Cruz Confronted on Seeking 3rd Term Despite Pushing for 2 Term Limit
Senator Ted Cruz, a Texas Republican, was confronted on Sunday for seeking a third term in the Senate, even though he previously pushed for limiting terms to two six-year terms in office.
During an appearance on CBS News' Face the Nation, host Margaret Brennan asked the senator: "Why aren't you holding yourself to that standard? You said you're running for a third term."
"I'm a passionate defender of term limits. I think that Congress would work much better if every senator were limited to two terms, if every House member were limited to three terms. I've introduced a constitutional amendment to put that into the Constitution," Cruz responded.
This past November, the Texas Republican confirmed that he plans to run again for Senate in 2024, even though he reintroduced a bill last month that would limit senators from serving over two terms. The constitutional amendment would also prevent House representatives from serving more than three two-year terms.
Those who served terms before the bill is possibly enacted will not be subjected to the proposed term limitations. This means that if the bill was passed in Congress, Cruz would not be term-limited until 2036, according to The Texas Tribune last week.
On Sunday, Cruz said that he will comply with term limitations if the proposed amendment passes.
"If and when it passes, I will happily, happily comply. I've never said I'm going to unilaterally comply. I'll tell you what, when the socialists and when the swamp...are ready to leave Washington, I will be more than happy to comply by the same rules that apply for every one. But until then, I'm going to keep fighting for 30 million Texans because they've asked me to do," he said.
Cruz said in a statement in late January that term limits are important to fix "what's wrong with Washington, DC."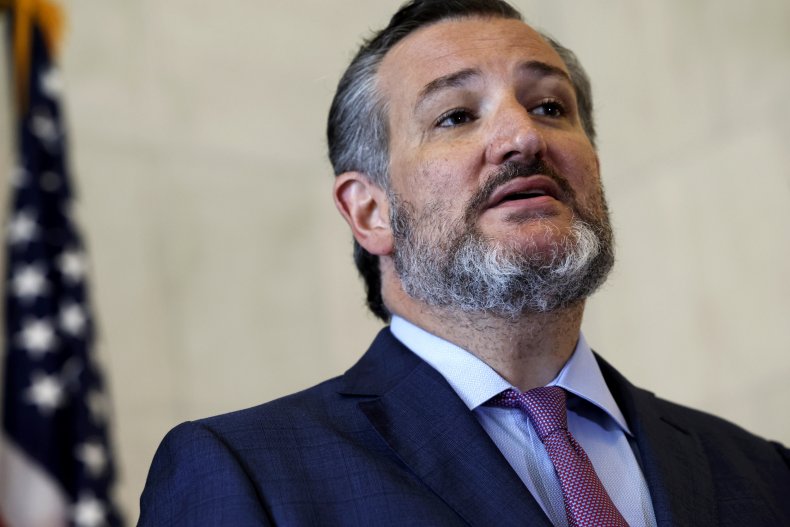 "The Founding Fathers envisioned a government of citizen legislators who would serve for a few years and return home, not a government run by a small group of special interests and lifelong, permanently entrenched politicians who prey upon the brokenness of Washington to govern in a manner that is totally unaccountable to the American people," the Texas senator added.
This past November, Cruz said that he is focused on the "battles" in the Senate, adding that "we need to stand and fight" against the policies that are inflicting "so much harm" on Americans.
Newsweek reached out to Cruz's media office for further comment.