Ted Cruz, Conservatives Blast John Roberts for Siding With Liberal Justices on Nevada Church Decision
Texas Senator Ted Cruz was among a group of conservative lawmakers who criticized Supreme Court Chief Justice John Roberts over the court's ruling Friday concerning a Nevada Church.
"John Roberts has abandoned his oath," Cruz tweeted Saturday, along with a photo of Justice Neil Gorsuch's dissenting opinion.
The court rejected a Nevada church's request that it be exempt from state restrictions on attendance at religious services due to the coronavirus pandemic. In the 5-4 vote, Roberts sided with the court's liberal bloc to form the majority opinion.
In addition to Roberts, Justices Ruth Bader Ginsburg, Stephen Breyer, Sonia Sotomayor and Elena Kagan sided with the majority. Gorsuch, Samuel Alito, Clarence Thomas and Brett Kavanaugh were in the minority.
While the court's order did not provide a reason behind its ruling—typical when acting on emergency applications—Gorsuch filed one of three dissents.
"Large numbers and close quarters are fine in such places," Gorsuch wrote, referencing the state's laws which allow movie theaters and casinos to remain open at 50 percent capacity. "But churches, synagogues, and mosques are banned from admitting more than 50 worshippers...In Nevada, it seems, it is better to be in entertainment than religion."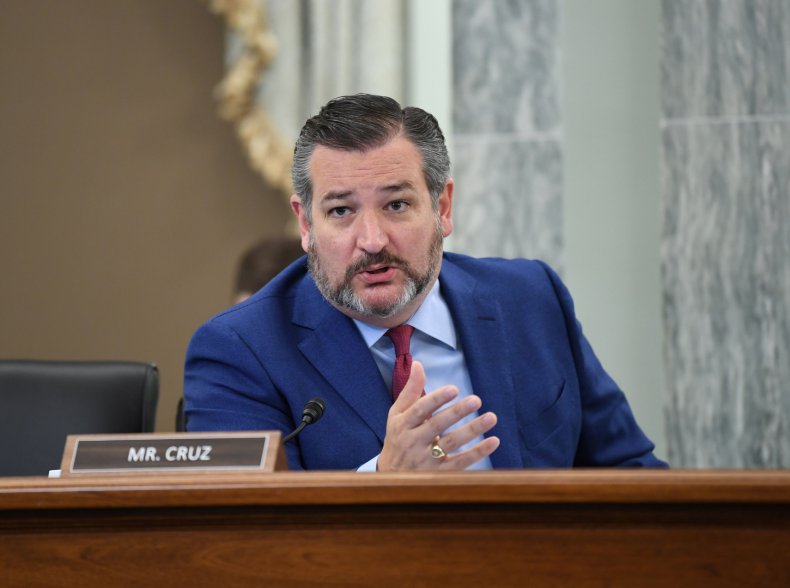 In his tweet Saturday, Cruz joked that "maybe Nevada churches should set up craps tables? Then they could open?"
Doug Collins, a Republican U.S. representative from Georgia, criticized Roberts in a tweet Saturday, referencing the First Amendment.
"The Constitution protects every American's right to freely exercise their religion," Collins wrote. "The Constitution does NOT guarantee every Nevadan's right to play poker. But apparently John Roberts thinks otherwise?"
Jim Jordan, a Republican U.S. representative from Ohio, echoed this sentiment, tweeting Saturday: "It shouldn't be this hard to defend the First Amendment."
Russell Dye, a spokesman for Jordan, wrote in an email to Newsweek that the lawmaker had no further comment on the case beyond his tweet.
Sen. Tom Cotton, a Republican from Arkansas, brought up a statement Roberts said during his confirmation hearing.
"If the Constitution says that the little guy should win, the little guy's going to win in court before me," Roberts had said. "But if the Constitution says that the big guy should win, well, then the big guy's going to win."
Cotton tweeted that Roberts had never mentioned "his belief that casinos have more rights than churches" during his hearing.
Calvary Chapel Dayton Valley in Dayton, Nevada, had argued that the state's executive orders treated places of worship more harshly than casinos, restaurants and amusement parks. These businesses can maintain 50 percent of their normal capacity, while places of worship are subject to a strict 50-person limit.
The church said it sought to conduct services with 90 people present and with appropriate social distancing measures in place, arguing that the state's orders violated First Amendment rights that provide freedom of religion.