Ted Cruz Criticizes Harvard Democrats for Co-Sponsoring 'Wall of Resistance' During Israeli Apartheid Week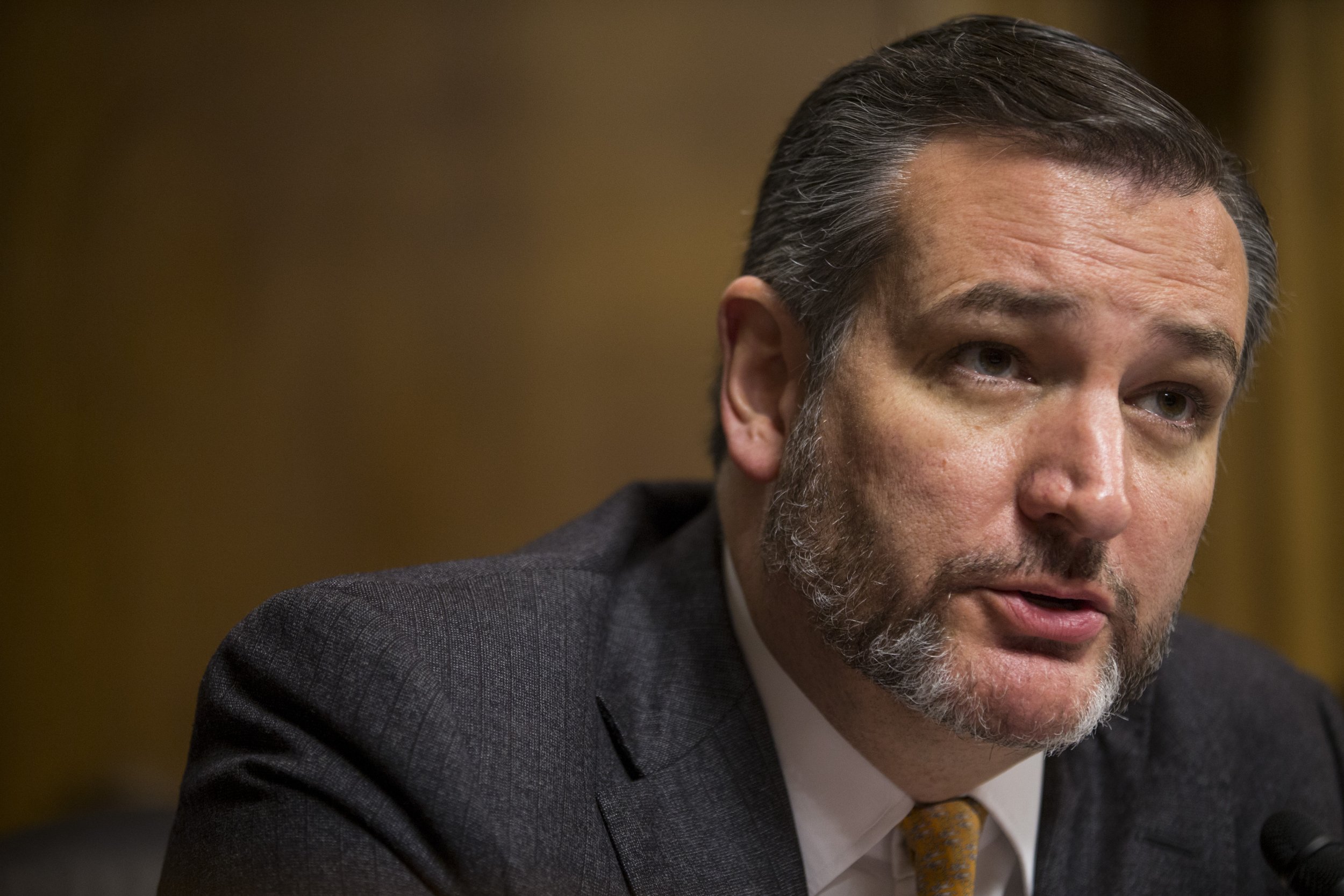 Senator Ted Cruz criticized a group of Democratic students at Harvard University for co-sponsoring the annual Wall of Resistance during the Israeli Apartheid Week.
The Wall of Resistance was first erected in 2017, and in the years since, has been placed on campus to protest the Israeli government's treatment of the Palestinians. The installation features multiple panels with different pieces of artwork and is meant to raise awareness of the Palestinian situation and to stand in opposition to the walls — physical and metaphorical — faced by communities around the world, according to a statement on website for Harvard College, an undergraduate liberal arts college within Harvard University.
"From police violence against the black community, to problems faced by dreamers to the opioid crisis, this wall commemorates the struggles and resistance that our students and communities deal with every day," reads the statement.
On Thursday, Cruz posted a question on Twitter asking if the Harvard College Democrats were "officially" anti-Israel and expressed his dismay that support for the Jewish State was dwindling.
"[Senator] Cruz is concerned that bipartisan support for Israel continues to unravel and that elected Democrats making anti-Semitic comments is far too common," a spokesperson for the Texas senator told Newsweek.
The Harvard College Democrats decided to co-sponsor the wall after debating the matter. The group's board then voted, with eight votes in favor of sponsoring the installation and three votes against, according to a statement on the group's website.
The group said that when faced with challenging questions about justice, they choose to engage with the issue because the organization believes people are better for it. As Democrats, the student group said it's their "basic commitment," which they will honor with love and respect.
"Our party is democratic precisely because it contains a range of views on Israel and Palestine and on every other issue," the Harvard College Democrats said. "Our job as leaders is to allow all these views to hold space, and that's why we allotted more time for board members to deliberate on this issue than we're aware has ever been allotted on any other co-sponsorship ask we've received."
The organization acknowledged that in both outcomes–a co-sponsorship or no sponsorship–members of the community would be hurt because it felt as if their "identities were at stake."
"Decisions like these require us to think deeply about what we stand for and the values we represent," the student organization said. "Those same values call on us to continue fighting for a more just and equitable future. Going forward, we intend to do exactly that."
The wall was installed on Wednesday and Israeli Apartheid Week is scheduled to end on Thursday.