Senate Intelligence Committee 'Not Investigating' Ted Cruz Debate Comments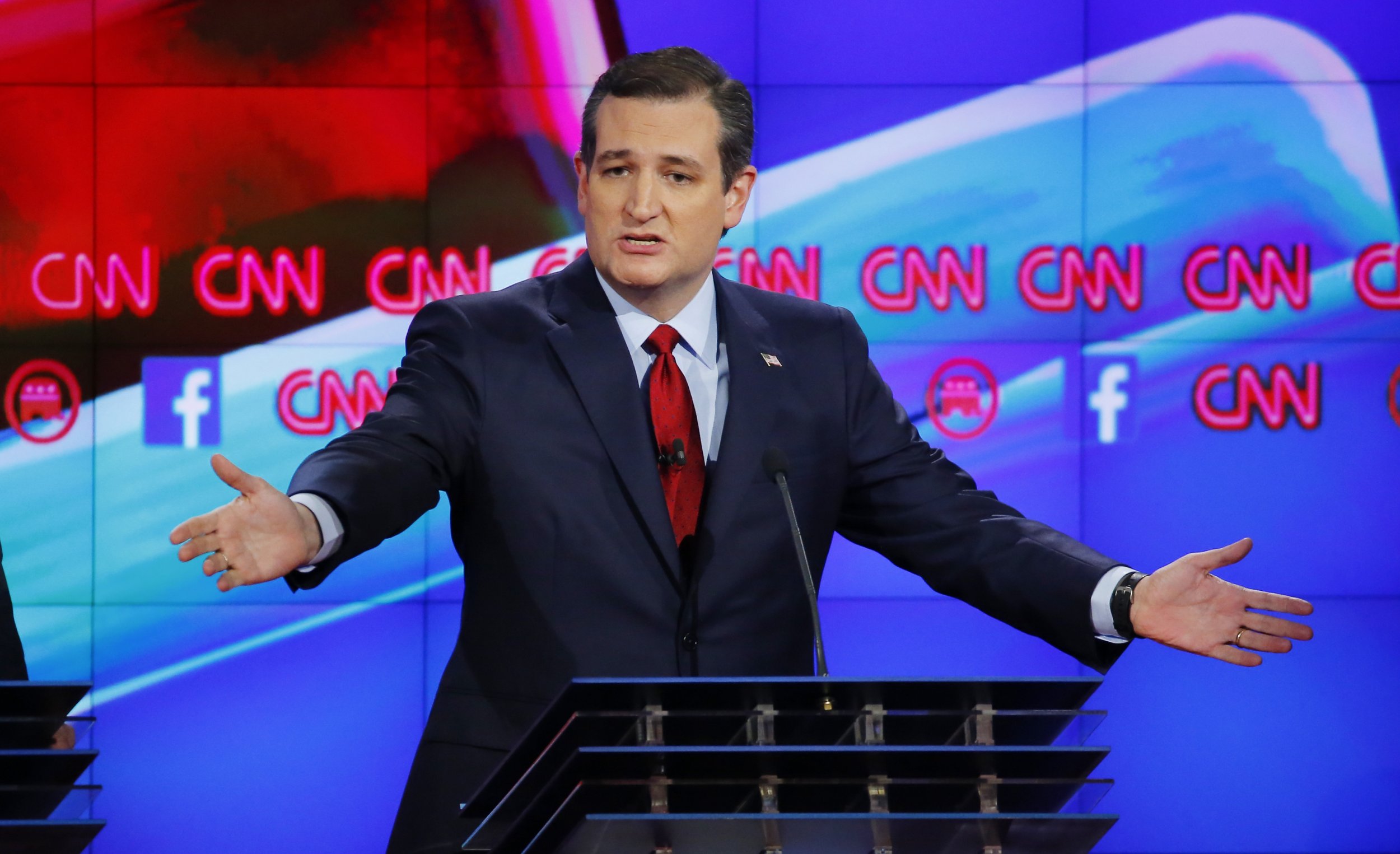 Updated | Despite having declared earlier in the day that he had instructed his staff to investigate Senator Ted Cruz's possible disclosure of classified information during Tuesday's GOP debate, Senate Intelligence Committee Chairman Richard Burr pulled a 180 Wednesday afternoon, announcing his committee is "not investigating anything said during last night's Republican presidential debate."
Cruz's questionable remarks came during an exchange with Florida Senator Marco Rubio over the USA Freedom Act, which replaced parts of the Patriot Act that expired in June. The act changes the rules for how the United States Intelligence Community can collect phone data. Cruz voted for it; Rubio voted against it.
"What he knows," Cruz said of Rubio, "is that the old program covered 20 percent to 30 percent of phone numbers to search for terrorists. The new program covers nearly 100 percent. That gives us greater ability to stop acts of terrorism, and he knows that that's the case."
It is the numbers Cruz cited—"20 percent to 30 percent" under the expired provisions of the Patriot Act versus "nearly 100 percent" under the USA Freedom Act—that raised eyebrows. Immediately following Cruz's comment, Becca Glover Watkins, communications director for Senator Burr, tweeted that Cruz "shouldn't have said that."
Rubio's response was also indicative that Cruz might have said too much.
"Let me be very careful when answering this, because I don't think national television in front of 15 million people is the place to discuss classified information," he said. "So let me just be very clear. There is nothing that we are allowed to do under this bill that we could not do before."
Rubio sits on the Senate Intelligence Committee, and he would have been briefed on those numbers, the veracity of which Burr tacitly confirmed for reporters Wednesday morning. But Cruz does not sit on that committee, leading Burr to question how he came to know the information. To his knowledge, Burr told reporters, only intelligence committee members were briefed on that information.
But Cruz spokeswoman Katherine Frazier told conservative news website The Blaze that the numbers Cruz referenced were publicly available, having been reported by both The Washington Post and The Wall Street Journal in 2014.
Cruz wasn't the only person onstage to come under scrutiny for possible oversharing Tuesday night. Businesswoman Carly Fiorina may have said too much regarding the National Security Agency, according to a report in Motherboard. "Soon after 9/11," Fiorina said Tuesday, "I got a phone call from the NSA. They needed help. I gave them help. I stopped a truck load of equipment, and I had it turned around. It was escorted by the NSA into headquarters."
According to the report, "Until Fiorina bragged about it, this episode of obedient collaboration between the computer giant and the spy agency had never come out—because, evidence suggests, it might have been classified."