Ted Cruz Defends Conspiracy Theorist Alex Jones, Asks Who Made Facebook the 'Arbiter of Political Speech'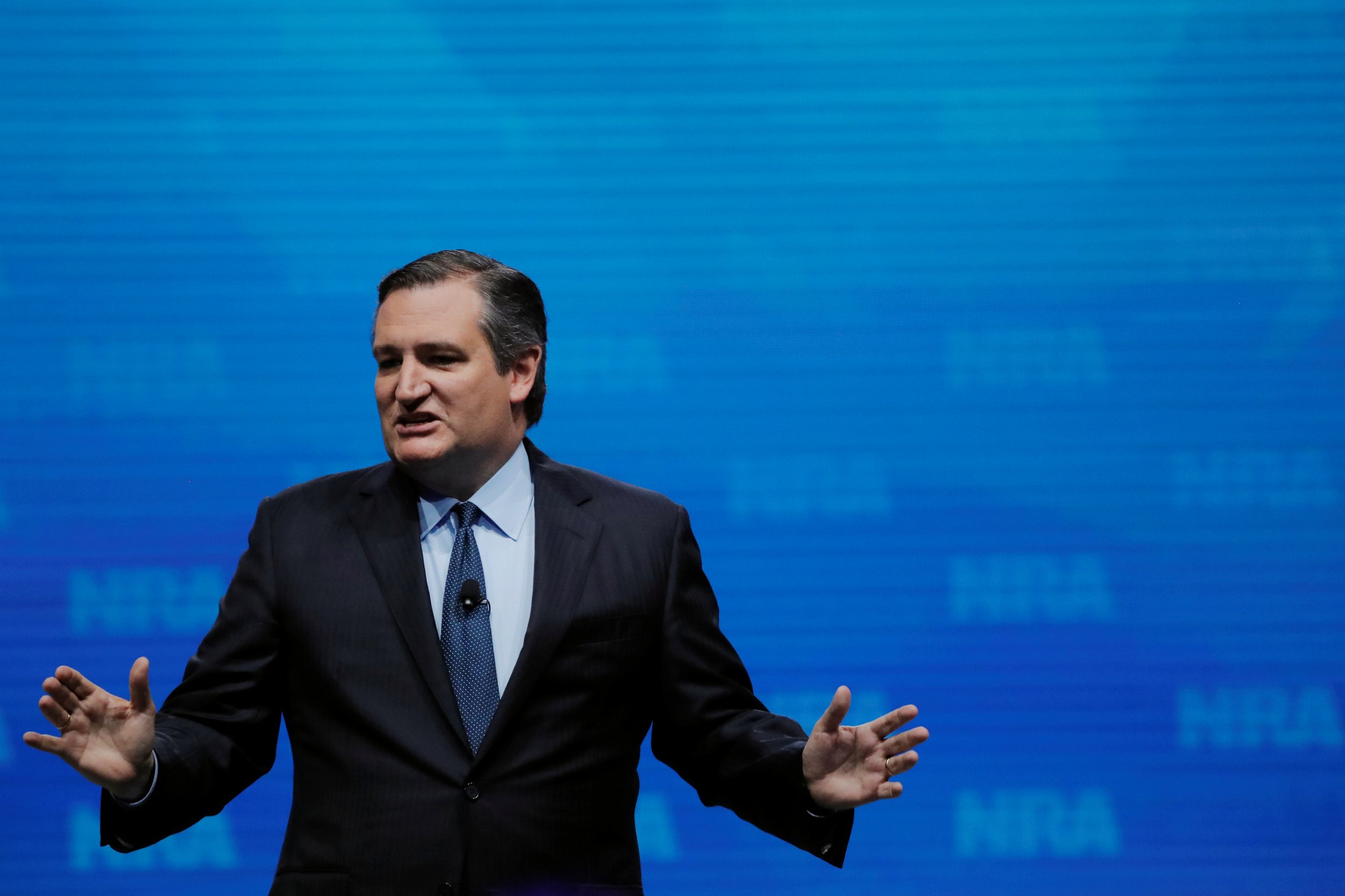 Senator Ted Cruz took to Twitter on Saturday to defend conspiracy theorist and media personality Alex Jones, who has recently had his account suspended from social media sites like Facebook and Youtube.
"Am no fan of Jones — among other things he has a habit of repeatedly slandering my Dad by falsely and absurdly accusing him of killing JFK — but who the hell made Facebook the arbiter of political speech? Free speech includes views you disagree with. #1A," Cruz posted on Twitter.
The senator from Texas is reacting to the news that several social media sites have blocked or suspended Jones's account for posting content that goes against their codes of conduct. Youtube has removed several videos from Jones's show "InfoWars" and most recently Facebook has suspended his personal account.
In a statement provided to CNN, a Facebook spokesperson said the company's community standards "prohibit content that encourages physical harm [bullying], or attacks someone based on their religious affiliation or gender identity [hate speech]."
Jones's "InfoWars" is notorious for creating and spreading false information and conspiracy theories on hot-button political issues. The site once suggested that the Sandy Hook massacre that killed 20 children and six adults in 2012 was nothing but a hoax. Another theory suggested by the site is that the terrorist attacks on September 11 were orchestrated by the federal government.
The crackdown by social media sites on Jones and others who spread false information comes as the technology industry faces criticism for its handling of "fake news" and instances of foreign interference in elections using social platforms.
One of the most well-known instances of data mishandling involved Cambridge Analytica, the data consulting firm for the Trump campaign, accessing 87 million Facebook users' personal information without their permission.
Before coming to Jones's defense, Cruz also tweeted that "social media shouldn't be in the business of political censorship." He is just one of many Republican lawmakers, including President Donald Trump himself, who have said that Twitter and Facebook's efforts to dispel false information and quell hate speech disproportionately target conservative media.
On Thursday, Trump claimed that Twitter is "shadow banning" prominent conservative lawmakers and personalities, writing in a post that the practice is "discriminatory and illegal." The social media giant responded that it was not discriminating against political views, but rather was simply decreasing what is sees as "troll-like behaviors that distort and detract" from the site's communal conversations.