Cruz on Trump Abortion Remarks: 'Of Course We Shouldn't Be Talking About Punishing Women'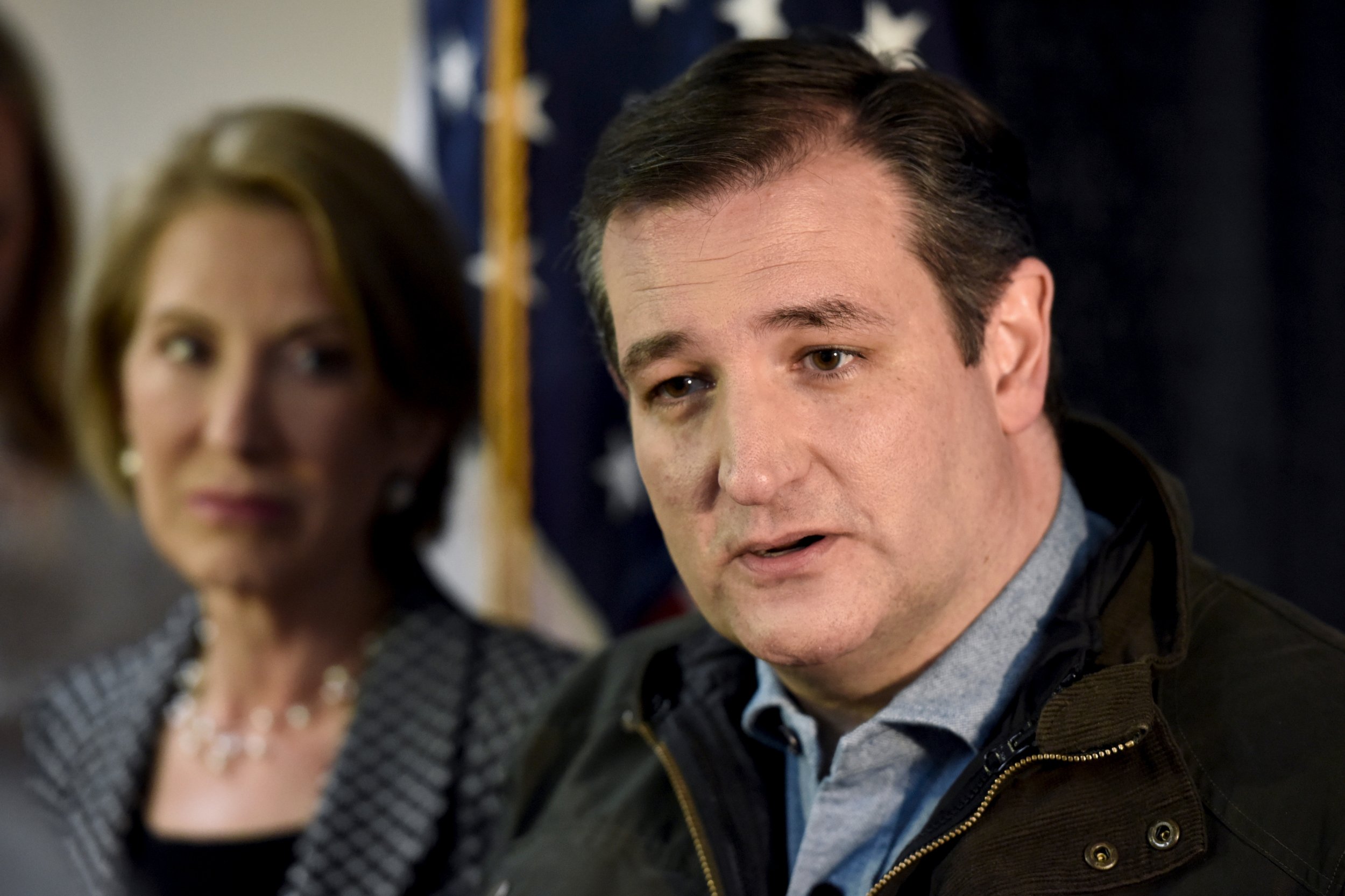 Women who have abortions should not be punished, Republican presidential hopeful Ted Cruz said Wednesday. "Of course we shouldn't be talking about punishing women; we should affirm their dignity and the incredible gift they have to bring life into the world," Cruz said in a statement posted to Facebook.
Cruz's remarks came in response to Donald Trump's suggestion earlier Wednesday that women who have abortions should face "sort sort of punishment," a position at odds with both pro-life and pro-choice camps.
"Once again Donald Trump has demonstrated that he hasn't seriously thought through the issues, and he'll say anything just to get attention," Cruz said.
Trump quickly walked back his comments, but not before critics from the left and the right got in a few jabs. Among them were both Democratic presidential candidates. On Twitter, Democratic front-runner Hillary Clinton called Trump's comments "horrific and telling" and challenger Bernie Sanders called them "shameful."
Trump's comments are unlikely to bolster his support among women, which is at unprecedented lows. According to a new NBC/Wall Street Journal poll, nearly half of Republican women say they can't see themselves voting for Trump. Overall, only 21 percent of women say they could support Trump.
Cruz appeared to use Trump's comments on abortion to galvanize support among Republican women. At a Wisconsin rally later on Wednesday, Cruz told voters, "Women are not a special interest. Women are a majority of the United States of America, and every issue is a women's issue."