Following the resignation of his communications director, Republican Texas Senator Ted Cruz is facing a potential congressional censure as Democrats and some Republicans have accused him of being partially responsible for the riot at the Capitol last Wednesday.
Cruz's communications director Lauren Blair Bianchi resigned because she was reportedly "unhappy with the direction the office had taken" following Cruz's opposition to Congress' January 6 certification of President-elect Joe Biden's Electoral College win, according to The New York Times.
"Senator Cruz and Lauren agreed that it would be best to part ways," Cruz's office said in a statement. "He thanks her for her service and wishes her the best."
"I'm grateful to Senator Cruz for the opportunity and wish him and his first-rate staff nothing but the best," Bianchi said in a statement about her resignation.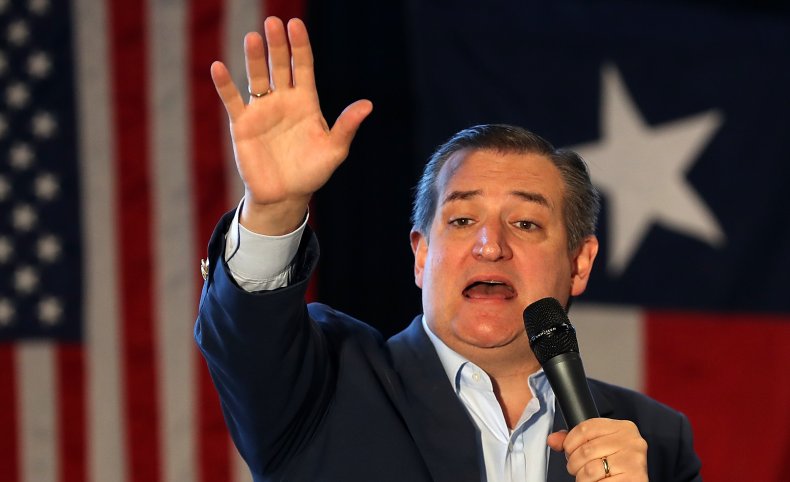 Democratic Senators Sheldon Whitehouse of Rhode Island, Sherrod Brown of Ohio and Patty Murray of Washington have called for Cruz to resign along with Senator Josh Hawley of Missouri, the first Senate Republican who pledged to oppose Congress certifying Biden's win, according to the Hill.
As neither Cruz nor Hawley have indicated their willingness to resign, Senate Democrats have begun discussing the possibility of censuring the two senators. The two could also be expelled or stripped of their Senate committee assignments if enough senators agree.
"No one should be surprised to see Democrats playing politics and to see them try to attack strong conservative leaders," Cruz said in an interview with KTRK-TV. "That's something Democrats have done for a long time. I do think it's really cynical for them to be trying to take advantage of what was a tragic event."
Last week, Hawley said he "will never apologize for giving voice to the millions of Missourians and Americans who have concerns about the integrity of our elections."
Hawley and Cruz's opposition stemmed from Trump's claim that widespread election fraud caused his defeat. Nearly all the GOP lawsuits repeating such claims have been dismissed or withdrawn from courts for lack of evidence.
Pro-Trump rioters stormed the Capitol building while Congress members convened to vote on the Electoral College's results. Five people died during the riots, including one Capitol police officer.
Hawley has said that he only objected to the Electoral College vote count because he wanted an opportunity to highlight that "some states, particularly Pennsylvania, failed to follow their own state election laws" by expanding voting options during the ongoing COVID-19 pandemic.
Cruz said in a January 6 speech that he felt that citizens had "serious concerns" about the election deserved a congressional debate.
Newsweek contacted Cruz's office for comment.