Ted Cruz Fires Back at Beto O'Rourke's Juneteenth Tweet, Accuses Dems of Racial Division
Republican Texas Senator Ted Cruz reacted to former Democratic Texas Congressman Beto O'Rourke's tweet about Juneteenth and the lack of equality in America by accusing Democrats of stoking "racial division."
The exchange of tweets comes after the official recognition of Juneteenth as a federal holiday on Friday, which Cruz commemorated on the Senate floor.
"As we commemorate the long overdue announcement of emancipation made in Texas 156 years ago, let us together remember the God-given freedoms we all cherish as Americans," Cruz said during the commemoration.
In O'Rourke's Saturday tweet, he spoke out against "Jim Crow 2.0 voter suppression," in reference to Democrats' attempts to pass the For the People Act for sweeping voting rights.
Even as most Democrats fight to pass a sweeping voting reform bill, some Texas conservatives fought to pass Senate Bill 7, which severely limits voting rights, including stricter restrictions on voting by mail and limiting early voting.
"After 156 years of celebrating Juneteenth, Texas continues to perpetuate racist systems designed to prevent multiracial democracy. Mass incarceration. Convict labor. Jim Crow 2.0 voter suppression. All formulated to keep Black Texans from full citizenship and full liberation," O'Rourke tweeted.
Cruz responded to O'Rourke's tweet through an early Sunday morning tweet of his own addressing Juneteenth, accusing Democrats of lying about racial equality in America and attempting to "stoke racial division."
"Dems cynically perpetuate lies and stoke racial division. Juneteenth is a celebration of emancipation and our nation's continual journey towards racial justice. Rich white Dems try to convince African-Americans that equality is impossible in America. This is a lie," Cruz wrote, using the hashtag for Martin Luther King Jr.'s famous speech "I have a dream."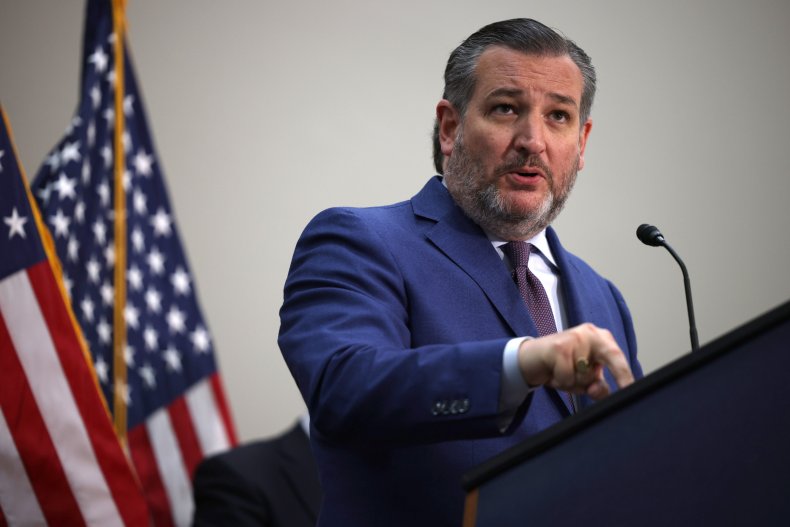 Though the two politicians are in agreement on the importance of Juneteenth for Black Americans, conflict between Cruz and O'Rourke continues. O'Rourke, who ran against Cruz in the 2018 Texas Senate race but lost, has been pushing for voting reform in Texas, leading his own campaign called "For the People: The Texas Drive for Democracy."
"The only way our government will ever work for all Americans is if every single one of us is included in our democratic process—especially people of color, who have been silenced for far too long," O'Rourke wrote in a USA Today opinion column on Juneteenth in 2019.
Cruz has staunchly opposed the For the People Act, claiming it will "dilute the legal votes of American citizens" by allowing "millions of people to vote illegally," Politifact reported.
"This legislation would register millions of illegal aliens to vote. It is intended to do that," Cruz said. "This bill doesn't protect voting rights, it steals voting rights from the American people."
Cruz's claim of the bill allowing undocumented immigrants to vote was disproved by Politifact.