In Leaked Audio, Ted Cruz Says Fighting Gay Marriage Not a 'Top-Three' Priority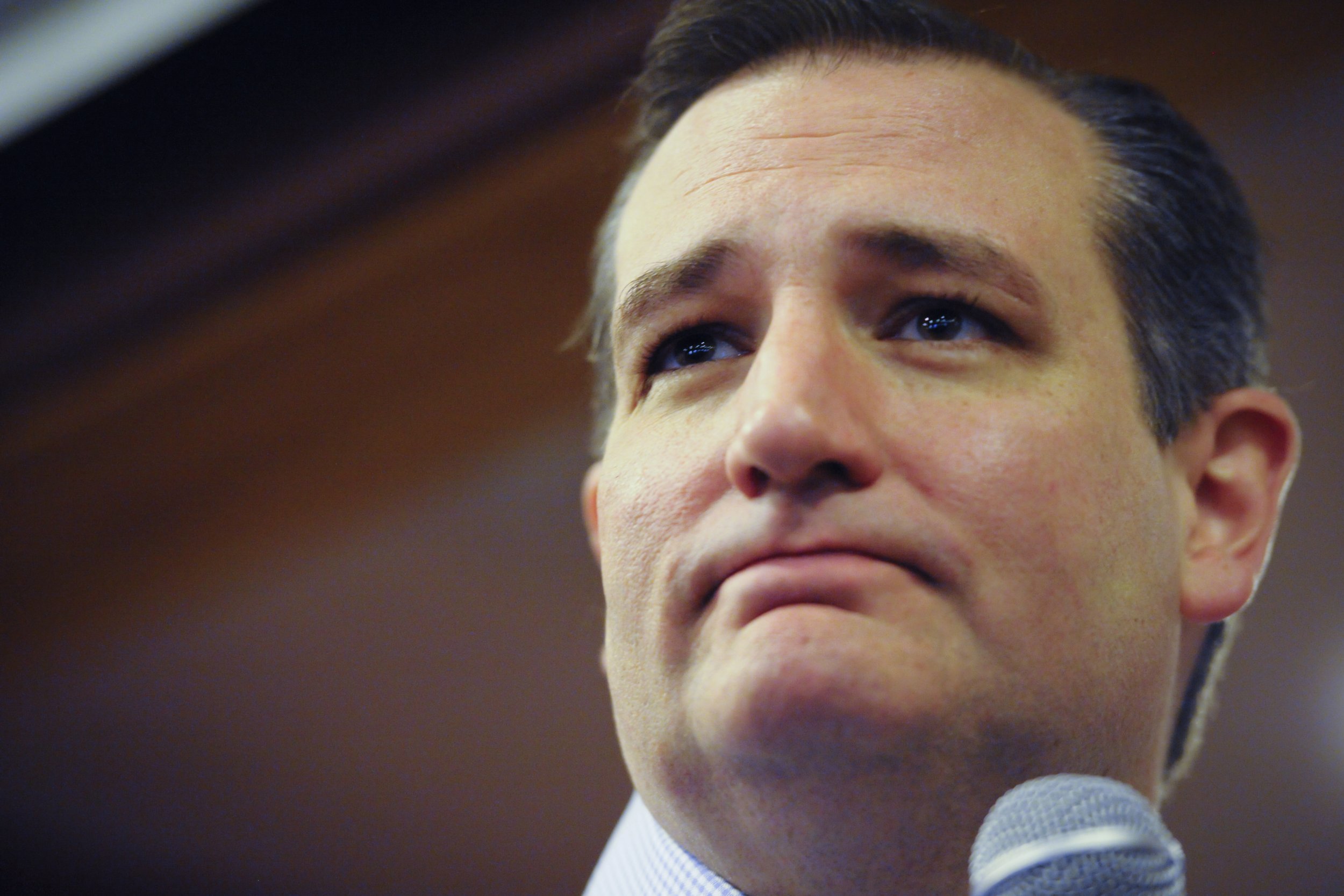 Asked by a Republican gay-rights supporter at a Madison Avenue fundraiser in New York if a Ted Cruz administration would make fighting gay marriage a top priority, the candidate's reply was succinct: "No." Audio of the event, which took place in December, was obtained by Politico's Mike Allen:
During the question period, one of the donors told Cruz that gay marriage was one of the few issues on which the two disagreed. Then the donor asked: "So would you say it's like a top-three priority for you—fighting gay marriage?"

"No," Cruz replied. "I would say defending the Constitution is a top priority. And that cuts across the whole spectrum—whether it's defending [the] First Amendment, defending religious liberty."
In the past, Cruz has threaded the needle on the issue of gay marriage. On the one hand, he has said he opposes it: he called the Supreme Court's June decision in Obergefell v. Hodges, which made gay marriage the law of the land, "tragic and indefensible," and urged states not party to the case to ignore the ruling. On the other hand, he has said on multiple occasions that the issue ought to be left to the states to decide. In an interview with Stephen Colbert, for instance, Cruz said he believes the question of marriage should be left to the states.
Cruz campaign spokeswoman Catherine Frazier told Politico that Cruz's behind-closed-doors comments don't constitute a flip-flop on gay marriage. "These comments are nothing new," Frazier said. "This is nothing different from what he says all the time."
But Cruz's remark that gay marriage wouldn't be a "top-three" priority for his administration do contradict an earlier promise that opposition to gay marriage would be "front and center" in his campaign.
Cruz's Republican rivals used the story to pile on Cruz. "There's an Iowa Ted and a New York Ted," said an advisor to a rival campaign granted anonymity by Politico to disparage Cruz. "He sounds different behind closed doors."
Cruz has surged in the polls in Iowa, largely on the backs of voters for whom gay marriage is a vitally important issue. One recent poll showed those voters abandoning Ben Carson in favor of Cruz, who is seen as more serious on foreign policy matters.