Ted Cruz, GOP Senators Propose Anti-Court Packing Amendment
Texas Republican Senator Ted Cruz unveiled a constitutional amendment on Monday that would prevent the number of justices on the U.S. Supreme Court from being expanded.
Democrats have discussed placing more justices on the Court as a means to counterbalance the Supreme Court nomination by President Donald Trump of conservative judge Amy Coney Barrett. If confirmed, the Supreme Court would consist of six conservative justices and three liberal justices. In the proposed constitutional amendment, court-packing would be prohibited.
"The Supreme Court of the United States shall be composed of nine justices," read the proposal known as the "Keep Nine" amendment.
Cruz sponsored the amendment along with five other GOP senators, including North Carolina's Thom Tillis, Arizona's Martha McSally, Georgia's Kelly Loeffler and both Mississippi senators—Cindy Hyde-Smith and Roger Wicker.
"Don't be fooled by Democrats' hyperbolic rhetoric," Cruz said in a Monday statement. "Packing the Court means one very specific thing: expanding the number of justices to achieve a political outcome. It is wrong. It is an abuse of power."
There have been nine justices on the U.S. Supreme Court since 1869, but that number was set by Congressional statute and not by the U.S. Constitution.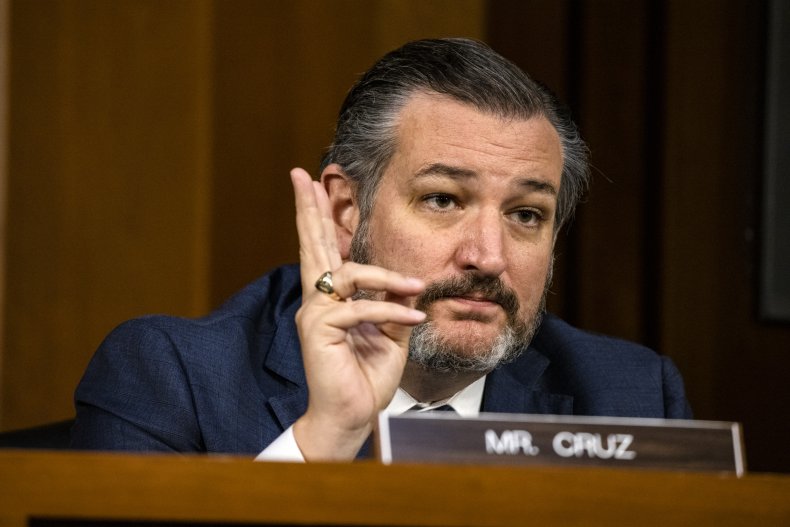 Barrett's nomination was announced by Trump in September after the death of liberal Justice Ruth Bader Ginsburg. During a conference call, Senate Minority Leader Chuck Schumer told the Senate Democratic Caucus that if Barrett's nomination moved forward, "then nothing is off the table for next year."
House Judiciary Chairman Representative Jerry Nadler agreed with Schumer's assessment. In September, Nadler said that filling the vacancy on the Supreme Court before the November presidential election is "undemocratic and a clear violation of the public trust in elected officials. Congress would have to act and expanding the court would be the right place to start."
Democratic presidential candidate Joe Biden has not yet stated a clear position on court-packing, although expanding the number of Supreme Court justices could ostensibly help the Democratic party.
In a Friday interview, Biden said he would not declare a position on court-packing until voting on Judge Barrett's confirmation has begun. "I'm going to make clear my position in the next several days when they vote on this nominee," Biden said, "but I've got to keep the focus on that." Members of the House Judiciary Committee are expected to vote on Barrett's nomination on Thursday.
Some Democrats have criticized the quickness of Barrett's nomination. In their view, the currently vacant Supreme Court seat needs to be held open until after the presidential election, allowing whoever wins this year's election to appoint a justice of their choice. Senate Majority Leader Mitch McConnell told reporters in September that the Senate had "an obligation under the Constitution" to fill the empty Supreme Court seat.
In a Friday statement, McConnell said he would "proudly" vote to confirm Barrett, whom he called "one of the most impressive nominees for public office that I have ever seen."
"This confirmation process falls squarely within history and precedent," McConnell added. "Neither falsehoods nor strong feelings change the facts."
Newsweek reached out to McConnell's office for comment.