Ted Cruz Jokes Floridians Don't 'Have to Worry' About Floods Thanks to Dems
Senator Ted Cruz on Tuesday attempted to turn a talking point about hurricanes and climate change into a humorous jab against Democrats.
The Texas senator responded to a tweet from RNC Research, which expressed skepticism about a recent statement from Amy Klobuchar, a Democratic senator representing Minnesota and former presidential candidate. In the statement, Klobuchar linked the impending arrival of Hurricane Ian in Florida to Democrats' efforts to combat climate change.
"We just did something about climate change for the first time in decades," the RNC account quoted Klobuchar as saying in an MSNBC clip. "That's why [Democrats] have to win this as that hurricane bears down on Florida."
"Did Amy Klobuchar just suggest voting for Democrats will stop hurricanes?" the account questioned in its tweet.
Responding to the RNC tweet, Cruz jokingly suggested that the reason would be because of the alleged effect Democrats have on housing prices when in power.
"Since you can't afford a home when Dems are in power, you won't have to worry about flooding..." the senator tweeted.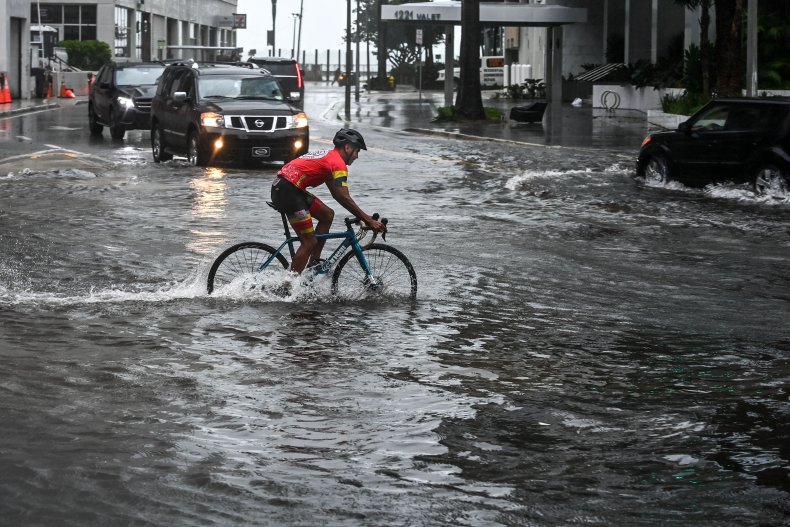 Despite the skeptical and joking reactions of the RNC and Cruz, scientific evidence does suggest that climate change has a worsening effect on hurricanes and that efforts to fight it would, at least, help mitigate the severity of them.
"Climate change is worsening hurricane impacts in the United States by increasing the intensity and decreasing the speed at which they travel," the Center for Climate and Energy Solutions (C2ES) explained on its website. "Scientists are currently uncertain whether there will be a change in the number of hurricanes, but they are certain that the intensity and severity of hurricanes will continue to increase. These trends are resulting in hurricanes being far more costly in terms of both physical damages and deaths."
Due to climate change, according to C2ES, sea temperatures have risen, leading to the formation of stronger hurricanes. Data collected from 1979 to 2017 suggests that the number of large hurricanes and tropical storms has been on the rise, while the number of smaller ones has declined.
Also, despite Cruz's tweet equating Democratic leadership with rising housing costs, Florida has seen notable rises in the last few years under the leadership of Republican Governor Ron DeSantis. According to a Florida Politics report, seven of the top 10 major metropolitan areas in the U.S. that have seen housing costs skyrocket in the past year were in Florida.
Newsweek reached out to Senator Klobuchar's office for comment.