Cruz Edges Trump, Picks Up Key Iowa Endorsements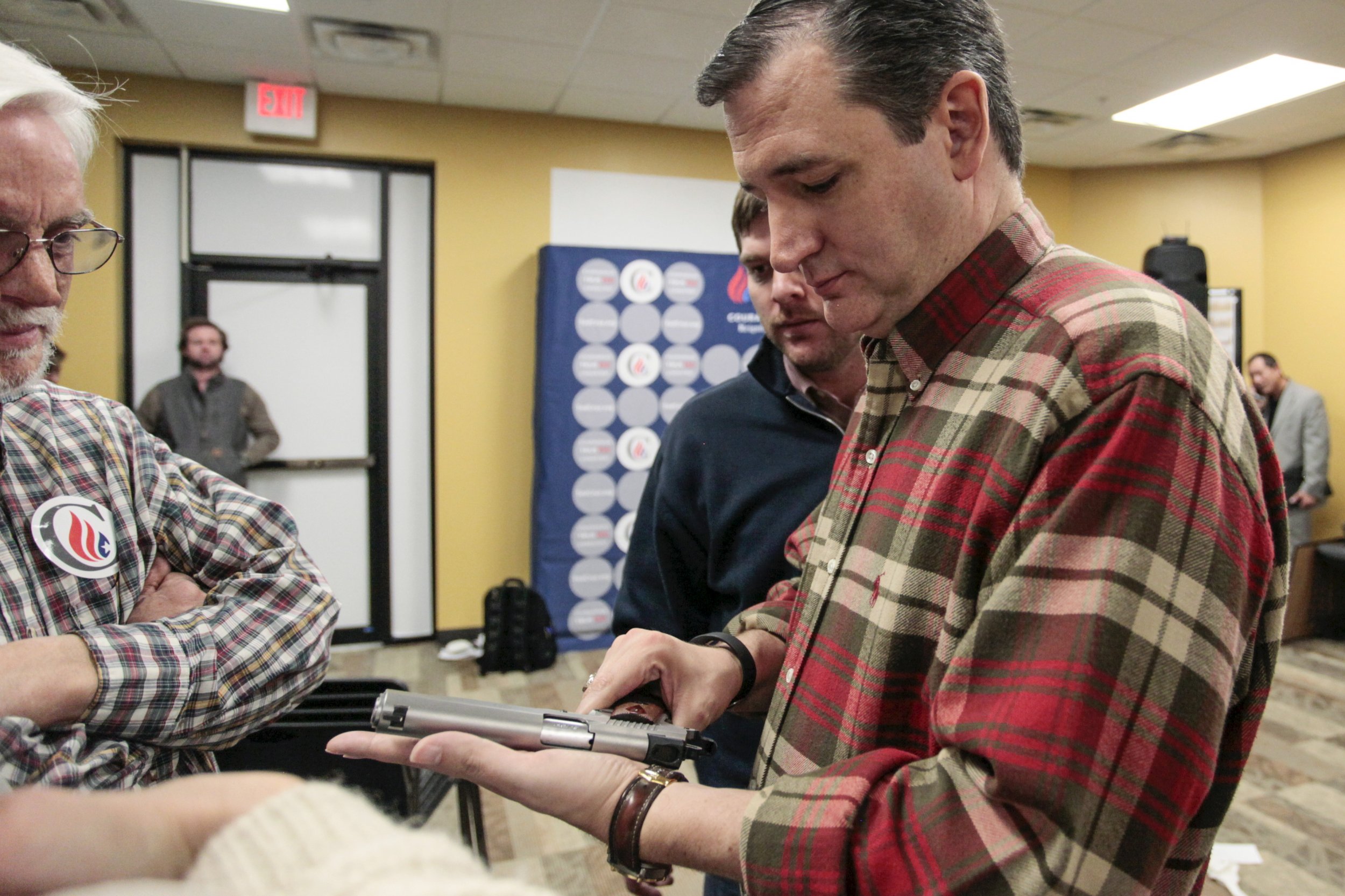 Sometimes in a crowded bar the best way to find a seat is to hover next to somebody with a good spot until they get up and leave. That's what Ted Cruz is doing with Donald Trump right now in the GOP presidential race, by his own admission.
Speaking to a group of supporters at a fundraiser, Cruz said that Trump's supporters will vote for him once the election turns more serious.
"I believe gravity will bring both of those campaigns down," he said, referring to both Trump and Ben Carson. "I think the lion's share of their supporters come to us."
Carson briefly moved to the top of the Iowa polls last month. Now Cruz is looking like Trump's closest competitor in the Hawkeye state. Most polls have him in second place or leading, and his Christian conservative message fits the profile of the other candidates who won the state in recent elections, Rick Santorum and Mike Huckabee.
"I think both of them, their campaigns have a natural arc," Cruz told supporters. "And with both of them I think gravity is pulling them down…. Carson is further in that descent."
The moment was captured on audio that cable channels gobbled up, but Cruz took to Twitter to deny criticizing the Donald, with whom he has been friendly. The two candidates held a joint rally on Capitol Hill to protest the Iran nuclear agreement in September.
Trump, who normally responds to pokes by dropping nuclear bombs, mildly chided Cruz, but their bromance will endure.
Like a cross-country runner or Tour de France cyclist, Cruz is drafting off Trump by offering a nearly identical ideological agenda without the media attention and controversy. This strategy is the worst kept secret of the Republican campaign. Cruz has been cautious about criticizing Trump for months, going back to the real estate mogul's controversial statements on immigration over the summer. It's an easy sell to highly conservative potential voters in the Republican base, and it looks even better when Cruz and Trump blame the media for trying to squabble.
Cruz continues to gain momentum in Iowa. He recently received the endorsement of Bob Vander Plaats, an influential evangelical conservative and president of the website The Family Leader. Vander Plaats campaigned extensively for Mike Huckabee in 2008.