Latest Poll Shows Cruz Challenging Trump in Iowa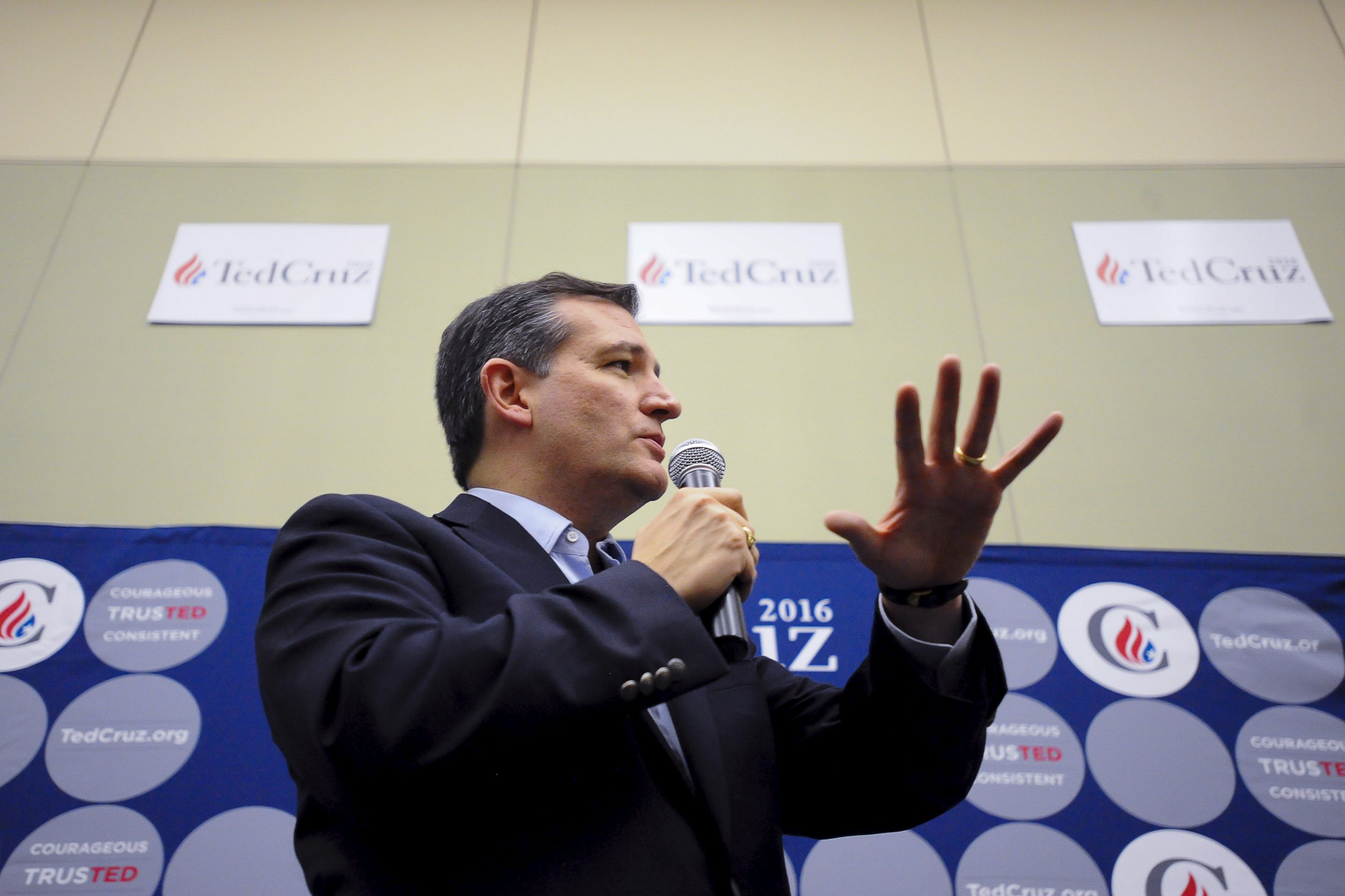 Ted Cruz's moment might be arriving. The first-term senator and Tea Party favorite has trailed the highest polling candidates for the Republican nomination throughout the debates, but now he is making a push to claim Iowa, the first state in the primaries.
In a new Quinnipiac University Poll conducted in Iowa, Cruz shot up to 23 percent, trailing front-runner Donald Trump by just 2 points. Ben Carson, who jumped to the top of the Iowa polls last month, dropped to 18 percent, a 10-point nosedive that puts him in third place, ahead of Marco Rubio, who is at 13 percent.
Cruz has doubled his support from a similar poll taken last month. According to Peter Brown, assistant director of the Quinnipiac Poll, "The Iowa Republican caucus has become a two-tiered contest: Businessman Donald Trump and neurosurgeon Ben Carson lead on the outsider track, and Senators Ted Cruz and Marco Rubio lead among party insiders."
In recent Republican primaries, Iowa has supported socially conservative candidates who don't go on to win the nomination. Rick Santorum and Mike Huckabee won Iowa in 2012 and 2008, respectively. Although both Santorum, a former Senator from Pennsylvania, and Huckabee, the former governor of Arkansas, went on to win primary contests in many southern states, they ultimately faded behind the party's eventual, more centrist, nominee.
The Hawkeye State's large groups of politically engaged evangelical Christians are the kingmaker for this early caucus. Ted Cruz appears to be gaining traction with them, earning 27 percent of support among white evangelicals to Carson's 24 and Trump's 20 in the new poll. Carson has been a popular choice for evangelicals nationwide and has based much of his campaign around his faith and unique life story. (He's actually an Adventist, a close relative of evangelicalism in the family tree of American Christianity.)
However, over the last few weeks Carson has received an enormous amount of media scrutiny, mostly stemming from his impressive streak of provocative statements and suggestions that he may have falsified or exaggerated portions of his autobiography, Gifted Hands. Meanwhile, Cruz has mostly avoided the crosshairs of the national media, shoring up support by courting church leaders and building his ground game.
The Quinnipiac University Poll surveyed 600 likely Republican caucusgoers by phone.
The Iowa caucuses take place on February 1.