Ted Cruz Slams Jimmy Kimmel After God Sketch Sends Texas Senator to Hell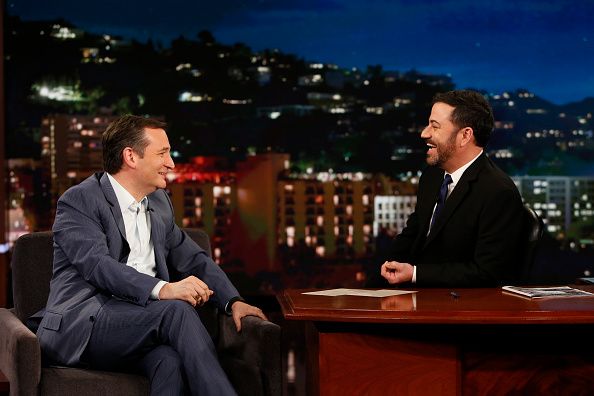 Senator Ted Cruz slammed late night talk show host Jimmy Kimmel for a skit he aired where God and the Satan argued that he should go to Hell.
During a skit on Tuesday night's Jimmy Kimmel Live!, Jimmy speaks to God, who is played by actor Billy Crystal, and to Satan, who is played by musician David Grohl. The skit opened with Kimmel asking God if he approved of a Satanic sculpture at the Illinois Capital that is sitting next to a Nativity scene for Christmas and a Menorah for Hanukkah. The statue has recently caused a lot of controversy, and many religious leaders are upset about the display.
God claims he is OK with the sculpture in the state's Capitol because the two have made up and He and Satan get together every week to discuss who will be going to Heaven or Hell for all of eternity. The video of the skit can be viewed here.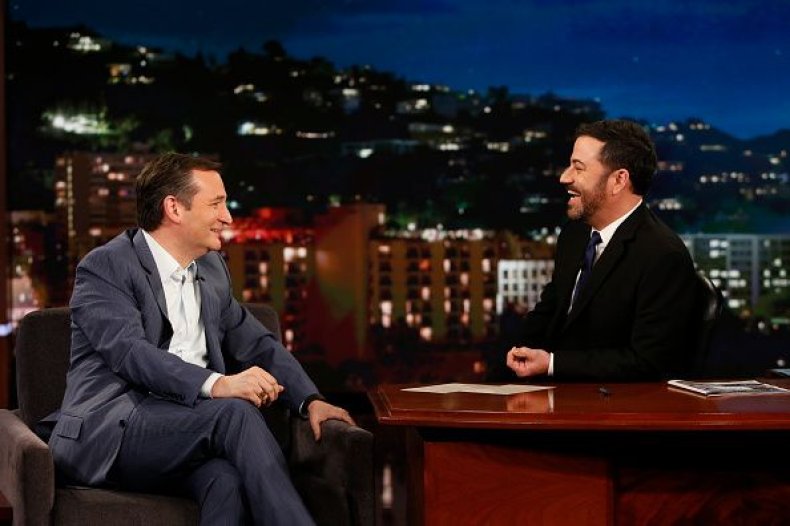 God and Satan argue about who will host the Texas senator when he dies, and they play rock, paper, scissors to decide.
Satan wins, suggesting that God will take him to Heaven for the rest of eternity.
"You won, he's yours!" replied Satan.
God then argues to Satan and Kimmel that he does not want Cruz in Heaven.
"No, no. I don't want him. Jimmy, that face for eternity? Ew," God tells Kimmel.
Cruz tweeted at Kimmel on Wednesday following the skit, asking if the talk show host's "feelings were hurt" over the result of the senator winning a charity basketball game against Kimmel in June.
"Really getting into the Christmas spirit, Jimmy Kimmel just aired a skit with "God & Satan" arguing and eventually deciding that I should go to Hell. It's almost as if Jimmy's feelings are still hurt that I kicked his ass at hoops...." Cruz wrote on Twitter on Wednesday.
The Texas senator and Kimmel faced off in a one-on-one basketball in June for charity. Cruz had challenged Kimmel to the game after he had mocked the senator for looking "like a blobfish" during the NBA's Western Conference finals.
The proceeds of the basketball game went to the senator's choice, which was the Texas Children's Hospital and Generation One, an education nonprofit in Houston. The game raised over $80,000 for the organizations.